Story Progress
Back to home
Ajwain Aur Kalonji Ki Nimki Recipe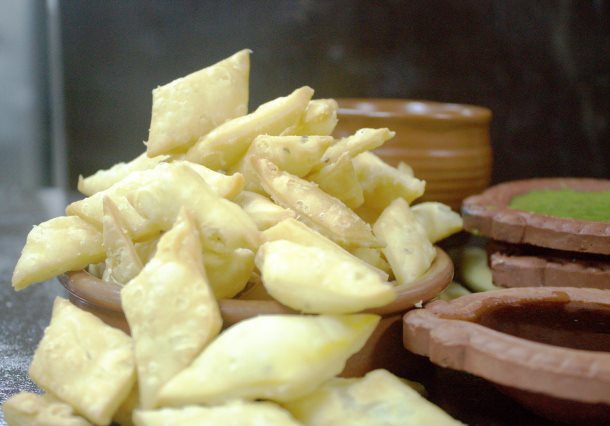 How to make Ajwain Aur Kalonji Ki Nimki
NDTV Food
Ajwain Aur Kalonji Ki Nimki: A crisp snack bursting with the distinct flavour of kalonji (onion seeds), perfect with a hot cup of tea.

Ingredients of Ajwain Aur Kalonji Ki Nimki
150 Gram Wheat Flour
150 gram White Flour or Maida
2 tbsp Ajwain
2 tbsp Black Onion Seeds
2 tsp Baking Soda
3 tbsp Oil or Ghee
to taste Salt
For frying Oil
1.
Sieve the wheat flour, white flour, baking soda and salt together.
2.
Add the ajwain. Mix the cumin seeds with the rest of the sieved flours.
3.
Add the oil or ghee. Add water and start to knead the dough.
4.
The dough should not be soft, but firm.
5.
Take medium sized balls from the dough and roll them on dusted flour.
6.
With a serrated knife make criss cross patterns on the rolled dough.
7.
Remove the diamond shaped patterns and deep fry them in hot oil till crisp and golden browned.
8.
Drain the namak pare on paper napkins to remove excess oil.
9.
Once they cool down, then store namak pare in an airtight box.
10.
Serve them anytime along with green chutney.