Story Progress
Back to home
Avocado Hummus Recipe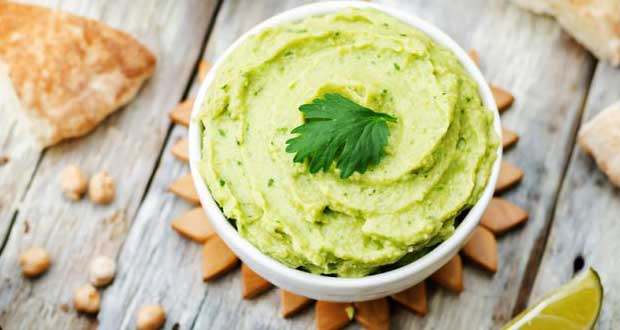 The popular treat from Middle East gets even creamier with avocados, also known as butter fruit. Tip in a mix of masalas for a boost of flavour.

Ingredients of Avocado Hummus
2 cups chickpeas, boiled
1 avocado, peeled and destoned
4-5 garlic cloves
1 tsp sesame seeds
1 Tbsp curd
1 tsp cumin powder
2 Tbsp lemon juice
Salt to taste
Red chilli powder, for topping
Olive oil, for topping
Coriander leaves to garnish
1.
1. In a pan, roast the sesame seeds until aromatic. Allow to cool and then ground into a powder.
2.
2. In a food processer or blender, mix chickpeas and garlic, and pulse until smooth. You can add a little water, if you find the mixture a little dry.
3.
3. Add the avocado, sesame powder, curd, cumin powder and salt, and blend again until smooth.
4.
4. Transfer to a bowl, and add the lemon juice. Mix well and check seasoning.
5.
5. Finish with a drizzling of olive oil, a sprinkling of red chilli powder and fresh coriander leaves on top. Serve with pita breads.