Story Progress
Back to home
Cheese & Jalapeno Stuffed Kachori Recipe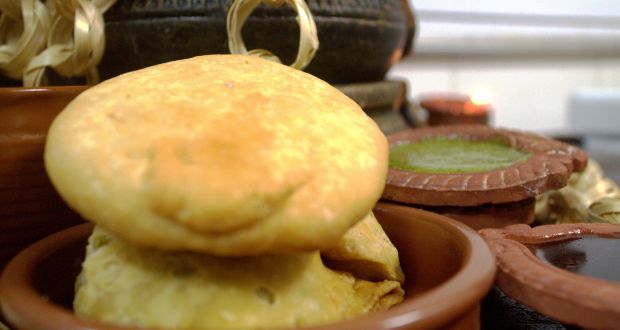 How to make Cheese & Jalapeno Stuffed Kachori
NDTV Food
This Diwali, surprise your guests with this unusual kachori. The best thing about it? It's amazingly cheesy!

Ingredients of Cheese & Jalapeno Stuffed Kachori
500 Gram Flour
15 gram Ajwain
1/4 cup Oil
For frying Oil
20 gram Salt
100 gram Cottage cheese
50 gram Cheddar Cheese
50 gram Jalapeno
1.
Sieve flour, put oil and rub with your palm.
2.
Now add salt, Ajwain, black onion seed and mix well.
3.
Make a well in the center, add enough water and knead into stiff dough. Make small size of balls and keep a side.
4.
Heat oil, add ajwain and cottage cheese. Cooke for some time with salt and red chili powder.
5.
Keep this mixture for cooling. Now add grated cheddar cheese and chopped jalapeno.
6.
Stuffed this mixture in inside the balls and flatten with your palm.
7.
Deep fry and serve hot with tamarind chutney.
Recipe Notes
Besides the unique recipe of Cheese and Jalapeno Stuffed Kachori, do see the other Kachori recipes that are our all time favourite.