Story Progress
Back to home
Chicken and Milk Stew Recipe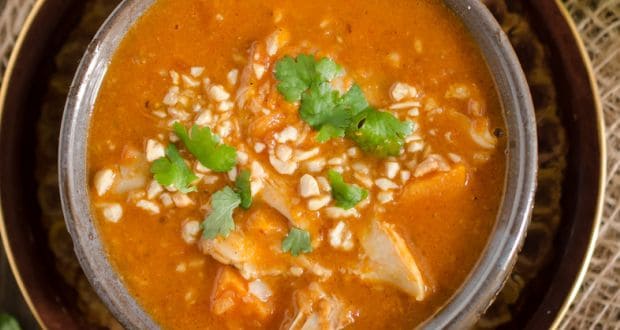 How to make Chicken and Milk Stew
Lightly seasoned chicken cooked with milk, garlic, different herbs and a hint of lemon. Served with hot and crispy garlic bread.
Total Cook Time

1 hr 20 mins

Ingredients of Chicken and Milk Stew
1 whole chicken (with skin)
100gms butter
500ml milk
2 sprigs sage leaves
11 cloves of garlic
Lemon zest
1 baguette
For Chicken:
1.
Heat the butter in a pan.
2.
Meanwhile, season the chicken with salt and pepper.
3.
Add the seasoned chicken into the hot butter and sear until golden brown.
4.
Add sage leaves for aroma, take them out from pan once fried and keep aside.
5.
Add milk, cloves of garlic, lemon zest and fresh sage leaves in the pan.
6.
Remove from heat and roast the chicken in the oven at 190°C for an hour and fifteen minutes.
7.
Remove the chicken from the oven after roasting and cut into pieces.
For Garlic Bread:
1.
Cut the baguette into small slices.
2.
Cut one clove of garlic into two halves and rub it on both sides of the bread.
3.
Apply good amount of butter to the bread.
4.
On a baking tray, places the baguette slices and bake for five to seven minutes at 200°C.
5.
To Serve: Garnish the chicken in milk with fried sage leaves and serve with garlic bread.