Story Progress
Back to home
Coconut and Watermelon Ice-Cream Recipe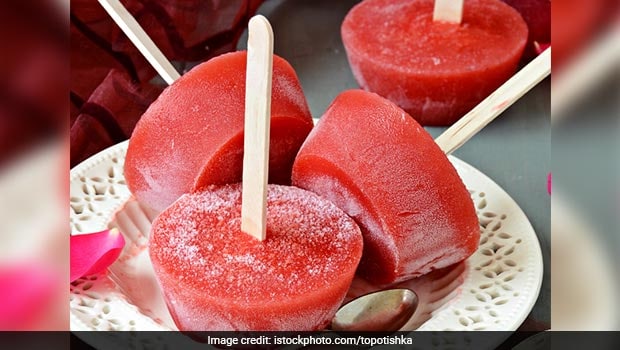 How to make Coconut and Watermelon Ice-Cream
About Coconut and Watermelon Ice-Cream Recipe: Unfreeze your taste buds with this exotic sherbet made with rich flavors of water melon and coconut, topped with a peppery papaya sauce and drizzled with balsamic glaze. Feast on incredible flavors with this easy-peasy recipe.

Ingredients of Coconut and Watermelon Ice-Cream
For Papaya Sauce:
1 tbsp lemon olive oil
150 gms papaya (de-seeded), peeled
to taste salt and pepper
For Balsamic Glaze:
60 ml balsamic vinegar
1 tsp sugar
1/2 coconut shell
A dash of rose water
For the Sorbet:
100 ml watermelon juice
100 ml coconut milk
Dry ice
Prepare papaya sauce:
1.
Blend olive oil, papaya and pepper into a nice sauce.
2.
If it gets too thick add some watermelon juice to thin it down.
Prepare balsamic glaze:
1.
Add balsamic vinegar and sugar in a pan and let it reduce till it gets to a syrupy consistency.
2.
Slice a little coconut as garnish.
Prepare watermelon and coconut sorbet:
1.
Slowly add the dry ice into a bowl of coconut milk and watermelon juice and keep stirring.
2.
Add some rosewater and keep stirring till the milk and juice come to an ice cream like consistency.
3.
Serve by placing half a coconut shell into a martini glass with a scoop of the coconut milk and watermelon ice cream and the papaya sauce.
4.
Drizzle with the balsamic glaze.