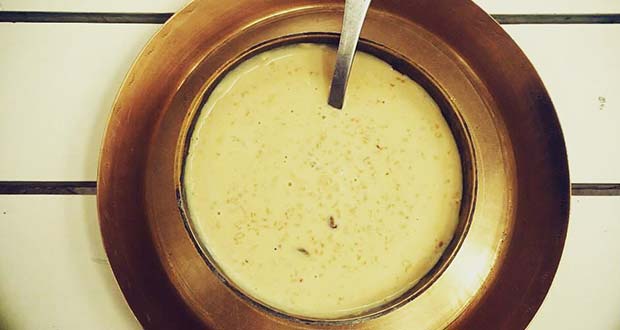 About Foxtail Millet Porridge Recipe: The richness of banana and figs is paired with the healthy and light foxtail millet. Made into a porridge, this is a heart warming breakfast and doesn't add extra pounds.
Ingredients of Foxtail Millet Porridge
80 gms foxtail millet
250 ml milk
5 Banana slices
4 pcs cashew nuts
2 pcs figs, sliced
4 pcs lotus seeds
Handful of amaranth seeds
How to Make Foxtail Millet Porridge
1.

Soak the foxtail millet in water for half an hour

2.

Drain the water.

3.

Add the foxtail to the milk and cook it on a medium heat for 5 minutes.

4.

Once cooked take off heat and add figs, banana, cashew nuts, amarnath and lotus seeds.
Key Ingredients: foxtail millet, milk, Banana slices, cashew nuts, figs, lotus seeds, amaranth seeds