Story Progress
Back to home
Green Rice Recipe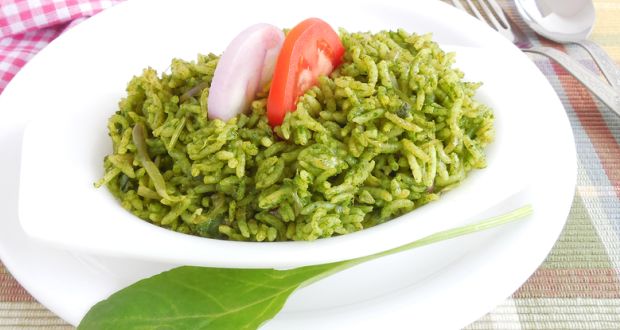 A delightful rice dish with the green goodness of spring onions, jalapenos, green bell peppers and coriander.

Ingredients of Green Rice
Oregano to taste
Few springs of thyme and parsley
3 Tbsp coriander
Salt and pepper to taste
2 Tbsp chilli oil
1 cup vegetable stock
3 spring onions
1 onion
1 Tbsp garlic paste
1 Tbsp cumin powder
1 cup jalapenos
1 green bell pepper
1 bowl rice
8-9 green olives
Sunflower sprouts
1.
1. Put thyme, oregano, parsley, coriander, salt pepper, olive oil, vegetable stock and spring onion in a blender and blend it well to make it into a puree.
2.
2. Heat chilli oil in a pan and add diced onions, spring onions and minced garlic to it.
3.
3. Then add cumin powder, chopped jalapeno, salt and pepper. Mix them well.
4.
4. Add rice and pour some vegetable stock. Cover it up and let it boil. Add green puree, green bell pepper and green olives to it. Toss it well and serve hot.