Story Progress
Back to home
Jamaican Jerk Chicken Drumsticks Recipe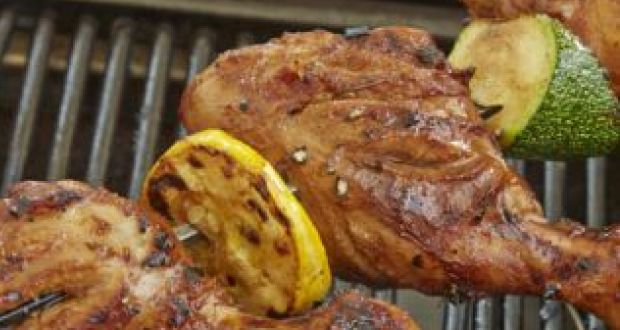 Juggling with a last minute party? These quick and easy recipe is just what you need. Smokey, chargrilled drumsticks marinated in a flavourful mix of spices and herbs.

Ingredients of Jamaican Jerk Chicken Drumsticks
4 chicken drumsticks
30 ml vegetable oil
5 gms Muscavado sugar (brown sugar)
30 ml cider vinegar
20 ml rum
10 gm pepper powder
2 gm nutmeg powder
10 gm cinnamon powder
Salt to taste
50 gm chopped onions fried brown
30 gm Naga or scotch bonnet chili, 2-3 diced
5 leaves fresh thyme
20 gm garlic, fried
1.
Make diagonal cut marks on chicken pieces
2.
In a round bottomed bowl add all the ingredients except chicken. Whisk lightly.
3.
Add chicken pieces and marinate for 30 minutes.
4.
Grill over a medium charcoal fire. Serve hot, sprinkled with crushed black pepper