Story Progress
Back to home
Kilikoodu (Savoury Snack) Recipe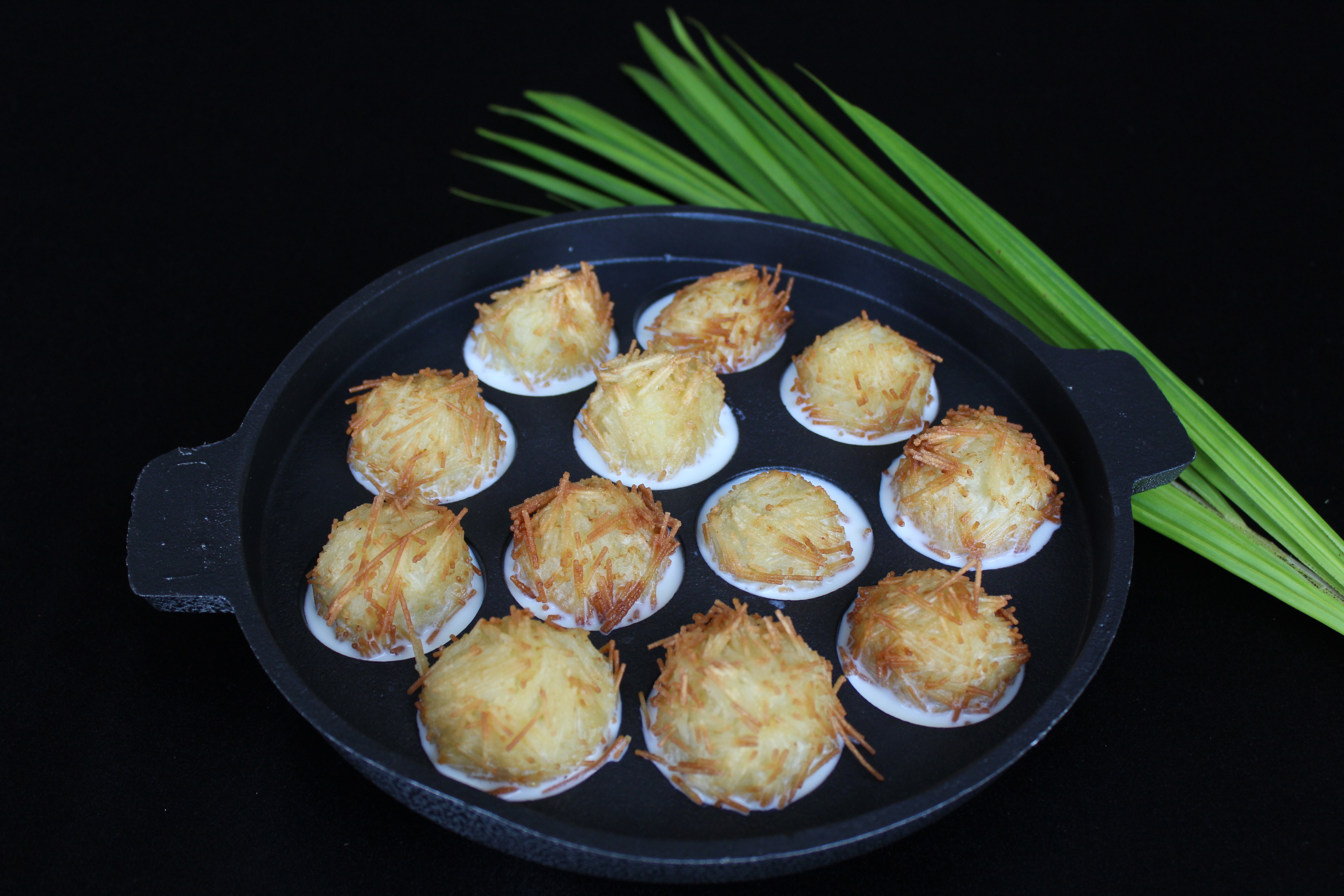 This savoury dessert is an all-time Ramadan special and combines the wholesome goodness of mashed potatoes ,carrots and onion with the complex flavours of pepper,coriander and garam masala in a fried delight. It has a crunchy bread-crumbs and vermicelli coating and makes for a perfect snack to be enjoyed with family .

Ingredients of Kilikoodu (Savoury Snack)
250 gm potato
100 gm carrots (chopped)
3 green chillies
1 Tbsp ginger garlic paste
1/4 Tbsp turmeric powder
1/4 Tbsp red chilly powder
1/4 pepper powder
1/4 garam masala powder
50 gm Vermicelli (semiya)
Salt to taste
50 gm oil
1 Tbsp coriander leaves
100 gm bread crumbs
1 egg
1.
Boil potato for 5 minutes. Make sure the potatoes are cooked well. Smash it and keep aside.
2.
Heat oil in a pan, cook chopped carrot, chopped onion, green chilly and ginger garlic paste for 2 minutes.
3.
Now add red chilly powder, turmeric powder, pepper powder and garam masala powder.
4.
Mix everything well over low flame for 2 minutes. Switch off heat.
5.
Now make balls out of this potato mixture and for shaping, roll out each ball into an oval shape.
6.
Dip each roll in beaten egg. Roll in broken vermicelli.
7.
Heat oil in a pan fry the potato till its colour becomes brown. The dish is ready. Enjoy this snack with tomato ketchup.