Story Progress
Back to home
Kosha Mangsho Recipe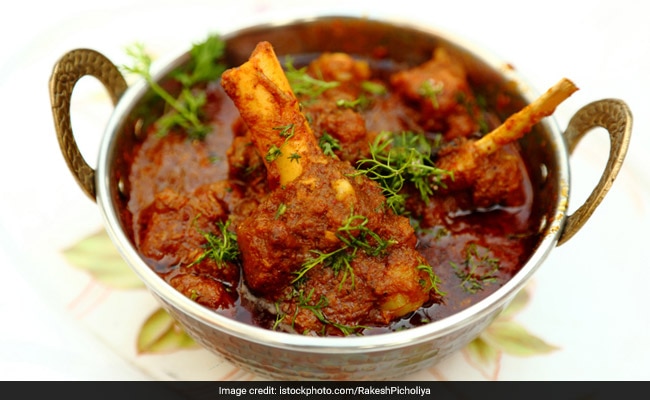 How to make Kosha Mangsho
About Kosha Mangsho Recipe: Juicy mutton pieces cooked in curry of hot spices. Kosha Mangsho is a famous Bengali mutton curry popular for its rich taste and spiciness. Its a heaven for spicy food lovers.

Ingredients of Kosha Mangsho
500 Gram Mutton (cut into pieces)
1/4 cup Mustard oil
4 pieces Cloves
Green cardamoms and some tiny pieces of cinnamon
1/2 cup Onions, grated
1 tbsp Ginger-garlic paste
to taste Chilli powder
1/2 tbsp Turmeric
1 tbsp Cumin seeds (ground), roasted
500 gram Hung curd
1 1/2 tbsp Salt
1.
Heat oil and add cloves, cardamom and cinnamon.
2.
Add onions and saute till soft.
3.
Add ginger-garlic paste, chilli powder and turmeric and stir fry.
4.
Add meat, stir fry over high heat till opaque.
5.
Lower the heat and saute till fat separates.
6.
Add curd, cumin and salt and saute till fat separates again.
7.
Cover tight and cook over very low heat, till it gets cooked.