Story Progress
Back to home
Litchi Squash Recipe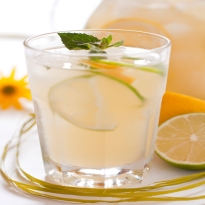 How to make Litchi Squash
Store litchi squash in a bottle and mix with water for a delicious fruity beverage.

Ingredients of Litchi Squash
1 cup litchi pulp - de-seed and blend in a blender
1 cup sugar
1 cup water
1 Tbsp lemon juice
1/2 tsp potassium metabisulphate
1.
Blend the litchi and strain the litchi juice through a sieve.
2.
Place the water and sugar in a pan and stir over low heat till the sugar dissolves.
3.
Once it dissolves, add the lemon juice and bring to a boil.
4.
Cook for about two minutes.
5.
Take the mixture off the heat and let it cool.
6.
Mix in the blended litchi and add the potassium metabisulphite dissolved in one tbsp of boiled water.
7.
Store the Litchi Squash in sterilised bottles.