Story Progress
Back to home
Low Fat Chicken Shawarma Recipe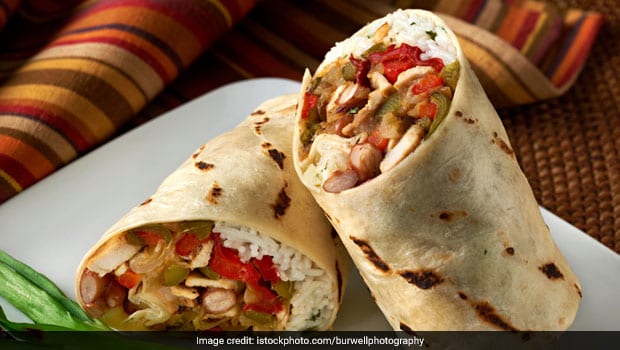 How to make Low Fat Chicken Shawarma
About Low Fat Chicken Shawarma Recipe: Knock off the pita bread to make a low fat chicken shawarma with lettuce. Stuffed with pan fried chicken, tomatoes, onions, chillies and a yogurt based sauce.

Ingredients of Low Fat Chicken Shawarma
For the shawarma:
500 gram Chicken, sliced
3/4 cup Yogurt
1 tbsp Garlic paste
1/2 tsp Cayenne pepper
1/2 tsp Curry powder
1/2 tsp Cinnamon powder
As per taste Salt
A pinch of Pepper powder
1/2 tsp All spice (optional)
1/2 tsp Paprika
2 Lemons (juiced)
1 tsp Oil
For the sauce:
1/2 cup Yogurt
Little lemon juice
1 tsp Tahini
Salt
1 tsp Garlic paste
For the sauce:
1.
Whisk all ingredients and serve with chicken and pita bread / lettuce.
For the shawarma:
1.
Marinate chicken slices in all the ingredients.
2.
Keep in marinade for atleast 4 hours.
3.
Pan fry chicken till dry and serve with pita bread / lettuce, tomato, sliced onion, green chillies, parsley and sauce.
4.
Take pita bread/lettuce and spread some sauce. Add chicken, tomato, onions, parsley, chillies and make a firm roll.
Recipe Notes
If you like your shawarma spicy, add a little bit of chilli garlic sauce.