Story Progress
Back to home
Matar Luchi Recipe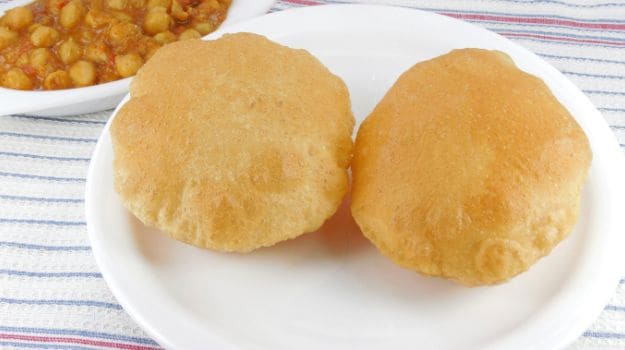 How to make Matar Luchi
About Matar Luchi Recipe: Small balls of peas and masalas stuffed in dough and deep fried.

Ingredients of Matar Luchi
For the filling (grind together):
1 cup shelled peas, boiled
1/8 tsp asofoetida, powdered
1 tsp cumin seeds, roasted
1 tsp chilli powder
For the dough:
2 cups refined flour
1 tbsp oil
1 tsp salt
water to knead (approx. 1 cup)
oil (for deep-frying)
1.
Add salt to the flour and rub 1 tbsp of oil into it. Knead with water, to form a soft and pliable dough.
2.
Shape the filling into small rounds of about 2 cms/3/4"diameter.
3.
Break up the dough into walnut sized pieces and shape into smooth balls, and then flatten between your palms.
4.
Take one flat round, pinch edges all around and wet them.
5.
Place a round of filling in the center, and bring the edges together and pinch to seal. Flatten, by pressing gently.
6.
Roll to about 1/8" thick, without tearing the dough.
7.
Grease the surface or rolling pin, if need be.
8.
Heat the oil for frying, till such time as a little piece of dough thrown in, comes up immediately.
9.
Fry the luchis in it, over high heat, till golden on both sides.