Story Progress
Back to home
Pasta Torta (Leftover Pasta Sandwich) Recipe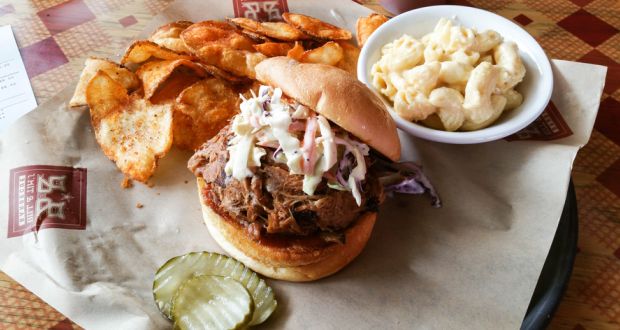 How to make Pasta Torta (Leftover Pasta Sandwich)
About Pasta Torta (Leftover Pasta Sandwich): Pasta sandwich is an innovative sandwich recipe with some pasta, cheese and mushrooms. It can be enjoyed as a healthy breakfast or snack item.

Ingredients of Pasta Torta (Leftover Pasta Sandwich)
1 bowl leftover pasta
1 red pepper
2-3 mushrooms
1 multigrain bread loaf
50 gram mozzarella cheese
10-12 olives
to taste butter
to taste salt & pepper
3 tsp extra virgin olive oil
1.
Slice the red pepper in half, deseed and julienne.
3.
Slice the bread loaf in 2 thick slices.
4.
In a hot pan add 2-3 tsp olive oil.
5.
Add red pepper, mushrooms and salt to taste.
7.
Now gently saute the vegetables.
8.
Add the leftover pasta, cook for some time, till the pasta is heated.
9.
Transfer the pasta mixture to a bowl.
10.
Butter the bread slices generously.
11.
Slice mozzarella cheese and put it on one of the bread slices.
12.
Scoop the pasta onto the bread slice.
13.
Add one more mozzarella slice on top and cover with the other slice of bread.
14.
Heat the pan and add few drops of olive oil.
15.
Toast the bread till both sides turns golden brown.