Story Progress
Back to home
Quinoa Biscuits Recipe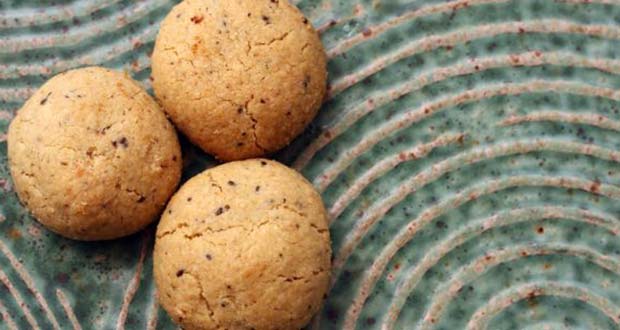 This is one of the easier biscuit recipes that don't require a blending of various flours. They are pretty healthy and made using coconut oil.

Ingredients of Quinoa Biscuits
1 cup toasted quinoa flour
1/2 tsp baking soda
1/2 tsp baking powder
1/2 cup melted coconut oil
1/2 cup brown sugar
1 egg
Orange or vanilla essence (or rose or lemon or whichever you choose)
1/2 cup chopped almonds
1.
1. Preheat the oven at about 350 degrees F.
2.
2. Add the quinoa flour, baking soda and baking powder in a large bowl and sift.
3.
3. In another bowl, mix together the sugar and coconut oil - you may need to use an electric beater for this. Once the mixture is smooth, add in the egg and beat until creamy. This should take another 2-3 minutes or so. Finally, add the orange or vanilla flavouring.
4.
4. Then very carefully, fold in the dry ingredients into the wet, until everything is perfectly combined.
5.
5. Add the nuts to this mixture. If you like, you can put in chocolate chips or another type of nut - it is all up to you.
6.
6. Onto a baking sheet, plop little scoops of the batter and flatten the top slightly. They will expand once they cook so make sure to leave lots of space between each scoop.
7.
7. Bake them for about 10 minutes or until the edges become a little hard - they maybe a little underdone, but turn off the oven anyway. Let the cookies cool and harden for a few minutes, then transfer them gently to a wire rack where they will soon be ready to eat.