Story Progress
Back to home
Root Vegetable Tikkis Recipe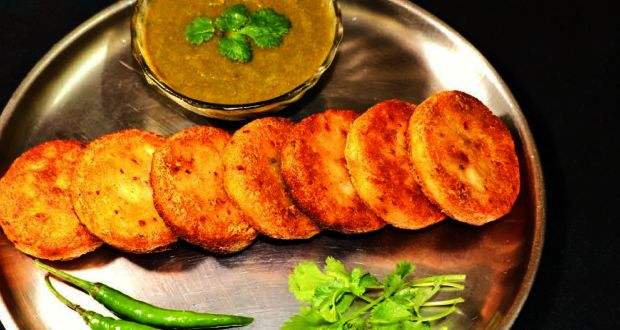 How to make Root Vegetable Tikkis
Root Vegetable Tikkis: Tikkis made of baked sweet potatoes, yams and potatoes, mixed in with seasoning and fried crisp.
Total Cook Time

1 hr 45 mins

Ingredients of Root Vegetable Tikkis
1/2 sweet potato
1/2 yam/ sooran
125 gms baked potatoes
3/4 tsp garam masala powder, roasted
1/2 tsp cumin powder, roasted
1 tbsp dried pomegranate seeds
1/2 tsp minced ginger
2 tsp onions, chopped
1 green chilli, chopped
1 tbsp coriander leaves, chopped
1/2 tbsp olive oil
1/2 tbsp fresh bread crumbs
1 1/2 tsp corn flour
1.
Scrub, wash and pat dry the root vegetables.
2.
Season with a little salt, pepper and olive oil.
3.
Bake the yam, sweet potatoes and the potatoes for 35 minutes wrapped in aluminum foil in the oven.
4.
The yam might take a little longer.
5.
Mash the sweet potato, yam and potato with a fork or a masher.
6.
Add a little salt, garam masala powder, cumin powder, dried pomegranate powder, chopped
7.
onions, minced ginger, chopped green chilies, coriander leaves, olive oil and bread crumbs.
8.
Give it a little mix and add the cornstarch.
9.
Refrigerate for a few minutes.
10.
Shape as desired, and pan fry with olive oil using a non stick pan.
11.
Cook to a golden brown on both sides.
12.
Serve with chutney of your choice.
Key Ingredients: sweet potato, yam/ sooran, baked potatoes, garam masala powder, cumin powder, dried pomegranate seeds, minced ginger, onions, green chilli, coriander leaves, olive oil, fresh bread crumbs, corn flour