Story Progress
Back to home
Soya Mince Curry Recipe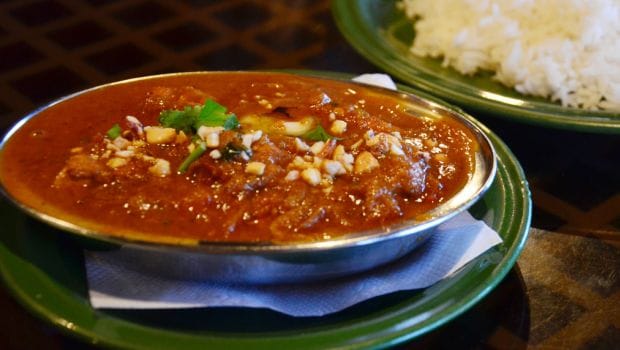 How to make Soya Mince Curry
Enjoy a meatless soya mince curry with this recipe. Quorn (minced soya) stirred with onions, chillies and garlic. Serve hot with basmati rice.

Ingredients of Soya Mince Curry
2 Tbsp rapeseed oil
2 black cardamoms
2 bay leaves
1 onion, chopped
2 green chillies, chopped
4 garlic cloves, chopped
175 gm quorn mince
1/4 Tbsp turmeric
2 Tbsp tomato puree
1 Tbsp hot paprika
1/2 Tbsp ground cumin
Coriander leaves, to garnish
1.
Heat the oil on a medium heat in wok or large frying pan, then tip in the cardamoms and bay leaves.
2.
When they begin to sizzle, add the onions, chillies and garlic and fry for 2 minutes.
3.
Mix in the quorn and continue frying for 3-5 minutes.
4.
Add the turmeric, tomato puree, paprika and cumin and fry for a minute.
5.
Add 250 ml of hot water from the kettle and simmer for 7-9 minutes until the curry turns out quite thick.
6.
Sprinkle with coriander leaves and serve with basmati rice.