Story Progress
Back to home
Stuffed Vegetable Bread Recipe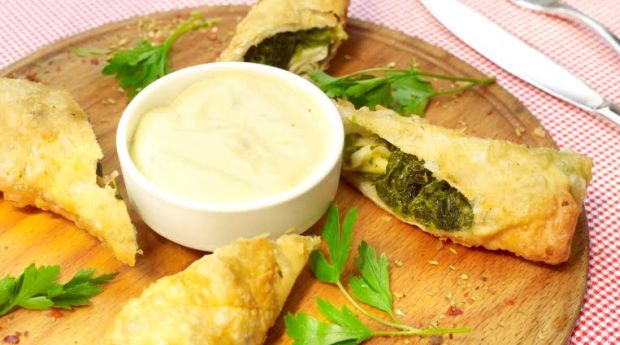 How to make Stuffed Vegetable Bread
Crunchy veggies in a bread casing which can be sliced into bite sized pieces for an on-the-go snack.

Ingredients of Stuffed Vegetable Bread
For the bread:
2 cups flour (atta or maida)
2 tsp yeast
1/2 warm water to knead
2 tsp olive oil
1/2 tsp salt
1/2 tsp sugar
For the filling:
3 cheese slices
1 tomato, sliced
1/2 onion, thinly sliced
1 capsicum, thinly sliced
1/2 tsp garlic
1 tsp basil
5-6 olives
1 egg white, beaten
Sesame seeds
1.
In a bowl add water and yeast. Let it stand for a minute.
3.
Add the flour and olive oil.
4.
Knead it into a dough. Add more water if needed.
5.
Cover it with cling film and leave it to rest and rise to its double in a draught-free place.
6.
This should take about 1-1 1/2 hours.
7.
Once the dough has doubled, roll it out in a thickish round like the shape of a pizza.
8.
Now for the fillings, first add the cheese slices.
9.
Next, add the tomatoes, onions and capsicums. Add the garlic, basil and olives.
10.
Remember to place these fillings in the middle of the dough.
11.
Fold the dough from both sides over the filling. Glaze it with some egg white. Sprinkle some sesame seeds.
12.
Place this on a greased baking sheet and into the oven at 180 degree Celsius for about 25-30 minutes till it fluffs up and becomes nice & golden.