Story Progress
Back to home
White Russian Cake Recipe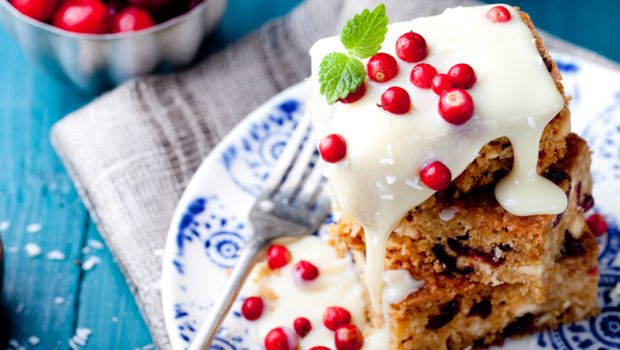 The popular vodka-based cocktail gets transformed into a sinful cake. There's vodka, Kahlua and Bailey's - as heady as it gets.

Ingredients of White Russian Cake
175g unsalted butter
175g self-raising flour
25g plain flour
2 eggs
150g sugar
1 tsp baking powder
3 Tbsp soda
2 Tbsp vodka
1 tsp Kahlua
For the Buttercream Icing
275g icing sugar
130g unsalted butter
1 Tbsp Baileys coffee
1 Tbsp Vodka
1.
1. First, grease your cake tin and turn on the oven to 180 degrees, to preheat. Perfectly powder the sugar and then add the butter, creaming until the mixture becomes light and airy.
2.
2. Next, crack open the eggs and gently beat them into the sugar- butter mixture, one after the other. Beat until they are perfectly mixed.
3.
3. Sieve the baking powder together with the flours and then gently fold (not stir) into the butter mixture until they are well mixed. Add the soda water and a teaspoon of Kahlua.
4.
4. Pour it all into your cake pan and bake for about half an hour, by which time the cake should be light, fluffy and burnished with a golden brown tint on top. Run a skewer through it and it should come up clean.
5.
5. Once it has been cooked, let it cool for a few minutes. Then stab lightly with a fork or toothpick and paint the vodka over it.
6.
6. While the cake is cooking, start working on your buttercream icing. For the icing, first make sure that the butter is at room temperature. Then beat it until it is fluffy, preferably with an electric beater. Gradually add in the sugar, bit by bit, making sure it is beaten well before adding more. Then add in the vodka and Baileys, gradually. Last of all, slather on to the top of your cake and serve.