Story Progress
Back to home
Creamy Mushroom Ragout Recipe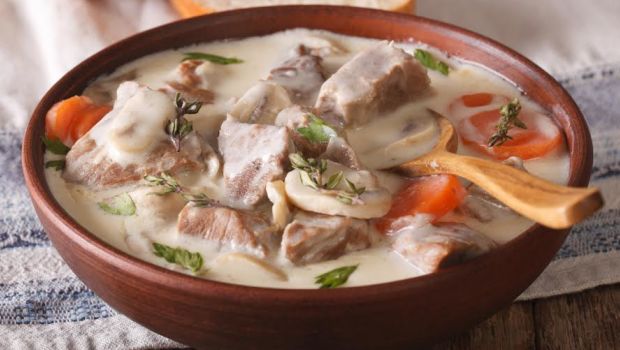 How to make Creamy Mushroom Ragout
About Creamy Mushroom Ragout Recipe: An easy and quick to make mushroom ragout with some cream, mustard and onions. Perfect brunch recipe to relish on a sunny sunday with family and friends. A very easy mushroom recipe.

Ingredients of Creamy Mushroom Ragout
3-4 Wild mushrooms, hydrated , chopped
1 Onion, chopped
1 tbsp Olive oil
1 1/2 tbsp Butter
2 Garlic cloves (minced)
9-10 Button mushrooms, sliced
1 tbsp White wine
1 tbsp Cream
1/4 tsp Mustard
to taste Salt and pepper
1 for garnishing Basil leaf
1.
In a pan add olive oil and 1 tbsp butter.
2.
Add the onion, garlic and saute till onions turn pink.
3.
Add the button mushrooms, cook for 3-4 minutes.
4.
Add the hydrated wild mushrooms, white wine and the mushroom stock. Saute.
5.
Add the cream, mustard, salt, pepper. Mix.
6.
Garnish with basil. Serve with tomato pilaf.
Recipe Notes
Dehydrated mushrooms should be soaked and simmered in hot water for 5 minutes.
The water used to hydrate these mushrooms to be used as the stock; do
not throw away.