Story Progress
Back to home
Zafrani Pulao Recipe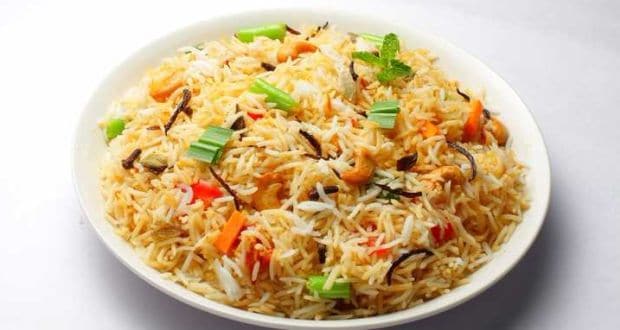 How to make Zafrani Pulao
About Zafrani Pulao Recipe: A rich and exotic rice recipe, perfect for a dinner party. Zafrani Pulao has basmati rice well cooked in saffron, nuts and cardamom. Laced with a luscious mix of milk and sugar, this pulao recipe is simple and irresistible. Serve hot during the festive season.

Ingredients of Zafrani Pulao
2 Tbsp Butter
1 tbsp Ghee
10 Green cardamom
25 gram Almonds
25 gram Cashews
25 gram Raisins
1 kg Basmati rice (semi cooked)
100 gram Sugar
500 gram Milk
50 gram Cream
A pinch of Saffron
1.
In a pan add margarine followed by ghee for flavor. Throw in the almonds, raisins and cashew nuts and constantly stir it for about 2-3 minutes.
2.
Add the semi-cooked basmati rice and mix well.
3.
Add milk and cream in the sauce pan and put it on the burner for 5 minutes.
4.
Add sugar and stir for about 2 minutes.
5.
Add saffron to the milk and keep it on the burner for 3-4 minutes.
6.
Pour this milk on the rice. Cover it and let it cook through for 5 minutes.
7.
Serve hot garnished with chopped veggies.