Winters are a great time to enjoy finger-licking parathas. After all, there's no better way to kickstart a chilly winter morning than diving into hot and delicious parathas topped with ghee. Well, if you are a sucker for this classic desi flatbread, Neena Gupta's latest foodie trail is surely going to make you happy. The veteran actress shared a glimpse of her culinary adventure on Instagram Stories. It featured a mouth-watering muli paratha. Neena devoured this wonderfully stuffed dish with dollops of yellow butter on top. She also teamed it with a blob of green chutney served on the side. She wrote, "Good morning." Take a look:
If Neena Gupta's latest indulgence inspired you to rustle up a wholesome paratha at home, do refer to the recipes below. We have prepared a list of about five delicious paratha recipes that will impress your tastebuds.


Also Read: How To Make Sweet Potato Cutlet For A Healthy Evening Snack; Sweet Potato Benefits
1) Aloo paratha
This classic paratha is close to everyone's heart. Soft wheat dough stuffed with a flavourful filling prepared with mashed potatoes, rolled out in the form of flatbreads seems quite appetising. Pair it up with your favourite pickle or curd on the side.


Click here for the recipe for Aloo Paratha.
2) Methi paratha
This is the season to dig in yummy methi paratha. Do you agree? This paratha consists of a heavenly mixture made with fenugreek, that's commonly accessible during this season. Even if you are not a fan of methi, we are sure this recipe will leave you drooling.


Click here for the recipe for Methi Paratha.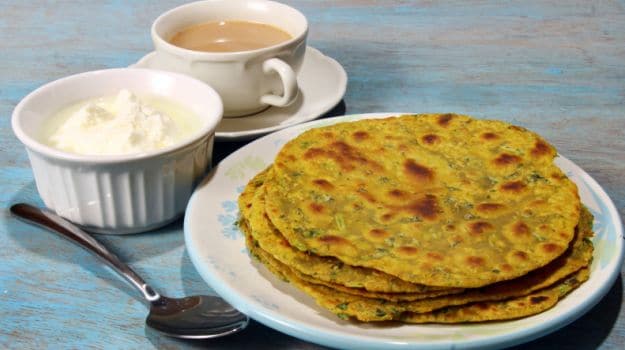 3) Beetroot paratha
Yes, parathas can be healthy and this recipe is proof. Beetroot is enriched with nourishing properties and therefore, it must be an essential part of your diet. However, if you don't like it raw or you refrain from adding beetroot to your salads, do savour it in the form of drool-worthy parathas.


Click here for the recipe for Beetroot Paratha.
4) Sattu ka paratha
Have you ever tried sattu ka paratha before? Well, this is a staple food item in Bihar and other nearby states. Despite being filling, healthy and tasty, this food item can be relished for breakfast, lunch and dinner.


Click here for the recipe for Sattu ka Paratha.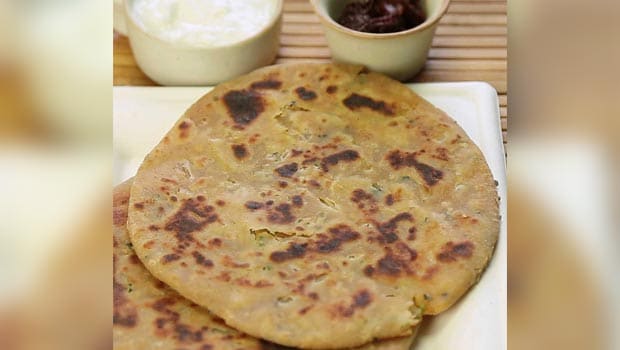 5) Achari paratha
Give your parathas some tangy twist with this delectable recipe. If you are fond of spicy and tangy dishes, this recipe is surely going to appeal to your taste buds. To make this, you've got to use a pickle available at home.


Click here for the recipe for Achari Paratha.


Which paratha is your favourite from the list?