Let's agree, no one likes their skin to look dull and dry. Having clear skin is not just a physical desire; it is an absolute necessity to keep our skin healthy as we age. To achieve this goal, we try to include foods in our diet that promise flawless skin. This is exactly what you should be doing, but what we don't realise is the type of food we must avoid. We end up having all kinds of foods without the proper knowledge and end up wondering what went wrong. Sudden acne breakouts and excessively dry or oily skin are all outcomes of such bad decisions. To prevent this in the future, discover the five best and worst foods for your skin below:
Here Are 5 Worst Foods For Skin:
1. Dairy Products
Dairy products such as milk, cheese, and butter are part of our daily diet and are recommended to increase our calcium intake. However, they may not be so great for our skin, as several studies suggest that excessive consumption of dairy can increase our insulin levels, making us more prone to acne.
Also Read: Summer Skin Care: Expert Recommends Foods That May Help Fight Acne
2. Fried Foods
If you want healthy and glowing skin, you must stay away from all kinds of fried foods. Since they are made using an excess amount of oil, it can cause inflammation and aid in the production of excessive oil. It's time to ditch those pakodas and French fries.
3. Sugary Foods
Sugar has never done any good to our bodies, and it's no surprise that it leads to skin issues as well. Just like dairy products, sugar too results in a rapid increase in insulin levels, which can cause a host of skin problems. Say goodbye to ice cream, cake, and chocolate for clear skin.
4. Bread
Another major culprit for all our skin dilemmas is bread. Being a highly glycaemic food, it can wreak havoc on your skin. Keep its consumption as minimal as possible to keep your skin looking healthy and glowing.
5. Caffeine
Caffeine, too, can greatly affect the appearance of your skin. While it may not necessarily cause acne or other skin-related issues, consuming it excessively can worsen the situation. So, if you want your skin to heal faster, keep your tea and coffee intake to a minimum.
Here Are 5 Best Foods For Skin:
1. Citrus Fruits
Citrus fruits make an excellent addition to your skincare diet. They are packed with vitamin C and help in the production of collagen. Lemon, grapefruit, orange, kiwi, etc. are all great options.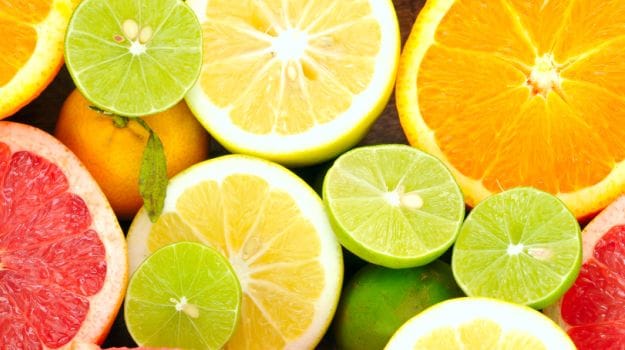 2. Walnuts
Having a handful of walnuts every day is a great way to achieve healthy skin. They help naturally brighten the skin due to the presence of vitamin E. So, there's no need to waste money on expensive creams and ointments.
Also Read: Start Your Morning Right! 5 Nourishing Drinks For Healthy And Glowing Skin
3. Leafy Greens
Do you fret at the idea of having green, leafy veggies in your next meal? Well, maybe it's time you reconsider your decision. Being a rich source of antioxidants, they help eliminate free radicals from the skin, giving it a natural glow.
4. Green Tea
If you're someone who simply cannot do without tea, consider switching to green tea. The absence of caffeine makes it a healthier choice than regular chai. Green tea is a great source of vitamin E, which helps nourish the skin.
5. Flaxseeds
Flaxseeds, too, make for a great addition to a skincare diet. They are rich in antioxidants and help promote collagen production. Incorporate them into your salads and smoothies to see their remarkable effects on your skin.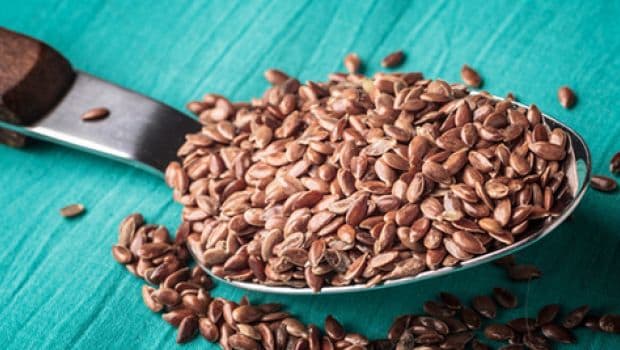 Now that you know about these foods, take the necessary steps and see the benefits for yourself.


Disclaimer: This content including advice provides generic information only. It is in no way a substitute for a qualified medical opinion. Always consult a specialist or your doctor for more information. NDTV does not claim responsibility for this information.
About Vaishali KapilaVaishali finds comfort in eating parathas and rajma chawal but is equally enthusiastic about exploring different cuisines. When she's not eating or baking, you can often find her curled up on the couch watching her favourite TV show - FRIENDS.