Fasting and fasting diets have become quite popular with weight watchers nowadays. These are the diets, when an individual consumes as much as they want during a stipulated time period of the day, and refrain from eating anything at all, during the majority of the hours of the day. This form of intermittent fasting is known as Time Restricted Eating or Feeding. The concept is as simple as it sounds- start your meals early in the morning and then finish lunch and dinner as earlier in the day as possible. An extreme form of intermittent fasting diet is a fad diet that encourages dieters to stop eating as early as 2 pm! So basically, in this fad diet, an individual's last meal of the day or dinner is going to be at 2 pm and they cannot eat anything at all after that.
Also Read: Time Restricted Eating: A Weight Loss Diet That Defines 'When' to Eat


This diet shifts the focus from counting the number of calories consumed to the time period of consuming these calories. This form of dieting takes the concept of eating early to a whole new level and also promises to promote weight loss. This particular weight loss fad diet where you can't eat anything after 2 pm, is known as "Early Time Restricted Feeding" and it allows dieters to eat anything and everything, as long as they are eating it between 8 am and 2 pm only. This is one of the most difficult TRF diets to follow, as you have to squeeze all your meals within a six-hour time period and you will essentially be fasting for the rest of the day.
Also Read: Here's How Eating Before 7 PM Can Change Your Life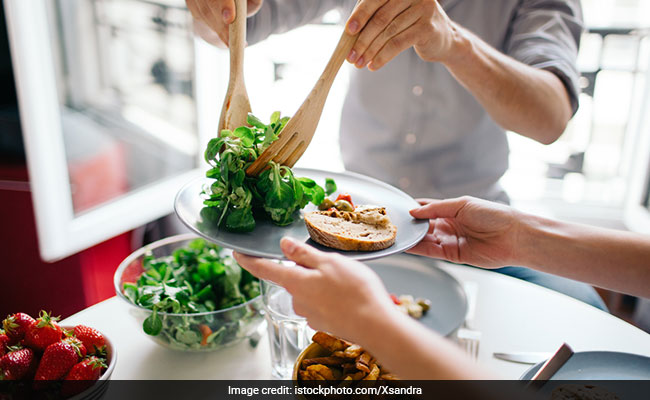 Early Time Restricted Feeding is believed to curb hunger pangs and boost fat loss
Early Time Restricted Feeding: Does It Help In Weight Loss?


This fad diet for weight loss first became popular in 2016, when a team of researchers from Pennington Biomedical Research Center in Louisiana claimed that following eTRF had a number of benefits. The researchers said that following this form of intermittent fasting not only boosted fat loss, but also helped control hunger pangs by keeping 'appetite levels more even' throughout the day. Then in 2017 again a team of researchers from University of Alabama proved that eTRF was most effective for weight loss and dealing with frequent hunger pangs. These researchers actually put 11 men and women on an eTRF diet for four days. During this period, the subjects were allowed to eat four meals, but only between 8 am and 2 pm.


Also Read: 16:8 Diet: Would You Try This Diet That Promotes Intermittent Fasting To Lose Weight?


The team allowed the dieters to have two breakfasts instead of one and claimed that by eating in this fashion, the subjects were burning as much as they were eating, but keeping more muscle and losing more fat. So should you follow this diet to lose weight faster? It doesn't seem to be a dependable or a sustainable way to lose weight, as you cannot fast forever. Moreover, there isn't enough scientific evidence (besides these two minor researches) to suggest whether or not this diet actually works.