Every year we instigate new set of resolutions to follow diligently till the end. While many fail in their attempt, there are a selective few who do succeed. It's all about dedication after all, and the determination to meet the goal. These resolutions could be anything, which serve you the sense of achievement, bringing about your well-being. But as always, we forget to pay heed to beauty, and the importance of nurturing yourself. So let this year be about starting your wellness journey. And if you are worried about the extent of effort you may have to put in, then you will be amazed with our quick beauty recipes. Yes, these beauty recipes take only about five minutes of your time, and uses natural ingredients which are readily available at our homes. Without much time and effort, these home remedies for pimples, glowing skin and dryness are quite beneficial, provided you follow them religiously.
Here are 16 five-minute recipes for all kinds of skin related problems -
1. Pimples Due To Dryness
For those of you who sprout pimples in the middle of the cold season and have the driest of skins, stop thinking there's something wrong with you and blaming your luck. Pimples can happen even due to dryness of skin. So make this wonderful nourishing oil and massage two drops into wet skin for good results -
50ml olive oil
50ml sesame seed oil
10 drops geranium oil
Method: Mix all the ingredients and massage two drops of it into wet skin.
2. Stabilising Mask For Premature Wrinkles And Acne In Sensitive Skin
If you feel that you are beginning to see those fine lines around the lips and eyes, stop them right away with this super stabilising natural pack that you can conjure up in minutes. This recipe is ideal for people who have extremely sensitive skin.
2 Tbsp gram flour
1 tsp fresh cream
2 tsp water
A pinch of salt
Method: Mix all the ingredients well together and apply on the skin for 10 minutes and wash off with tepid water.
3. Patchy Pigmentation Problem
This annoying discolouration of skin is basically an internal problem which can cause havoc with your appearance. Fret not, this wonderful exfoliator will help reduce dark patchy pigmentation, thus clarifying the skin. You can easily use it daily as part of your skin care routine -
3 tsp oatmeal
3 tsp almond powder
2 tsp honey
The juice of half a lemon
Milk to make a smooth paste
Method: Mix all the ingredients well together and apply on the skin for 5 minutes, dab with milk when semi dry and wash off with water.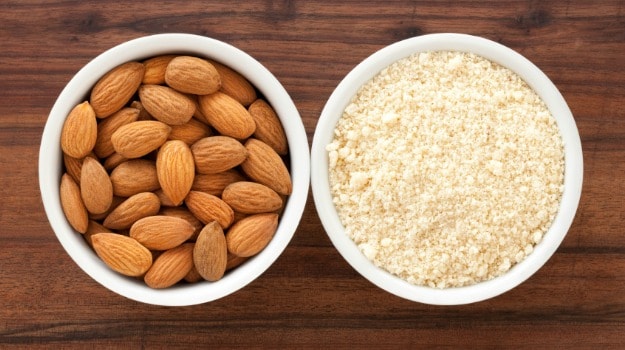 4. Forehead Frown Lines
The forehead has nerve endings that make it vulnerable to tension and damage. Worry, stress and tension leads to regular frowning and ultimately causes frown lines. Besides boosting your vitamin intake by including fresh fruits and vegetables in your daily diet, try and consciously relax the forehead muscles by pinching them gently with your fingertips. Also apply the following mask to soothe out lines from this area
2 tsp neem honey
A pinch of turmeric
A pinch of camphor
Method: Mix well all the ingredients and apply on the skin for about 10 minutes. Wash off with cold water.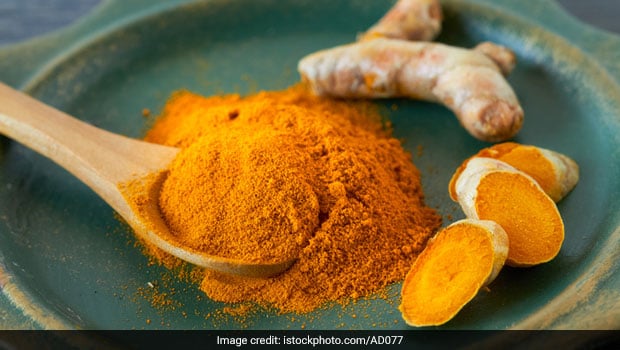 5. Moisturiser for Very Dry Skin
The skin can often feel leathery and parched and requires nourishment and hydration. Make this wonderful natural moisturiser and be free of all dryness issues. This super skin food promises to make your skin soft in minutes.
3 tsp aloe vera gel
3 tsp rice bran oil
1 tsp ghee
2 tsp rose water
Method: Whip all the ingredients well together and massage a small quantity of it well into the skin.
6. Burning of Hands and Feet
Many of us experience a burning sensation in our hands and feet, especially with the change of weather. If you are one of those who suffer from this issue, here's a simple natural way to ease your suffering in minutes -
2 tsp rose petal paste
1 tsp sandalwood powder
1 tsp aloe vera gel
Method: Mix all these ingredients and apply on the red irritable areas for 5-7minutes and wash off and pat dry.
7. Fairness Mask
Fairness and skin whiteningis ever so much in demand, however, I personally feel that the quality of skin is more important than the colour. But, if you are one of those who crave for a fairer skin then this mask will definitely help you -
Half a potato, grated
The juice of half a lemon
1 tsp cucumber, grated
1 tsp neem paste
1 tsp rose petal paste
2 tsp sandalwood powder
Method: Mix the ingredients well together and apply onto the skin for about
10 minutes. Wash off with water. You can very safely use this on alternate days.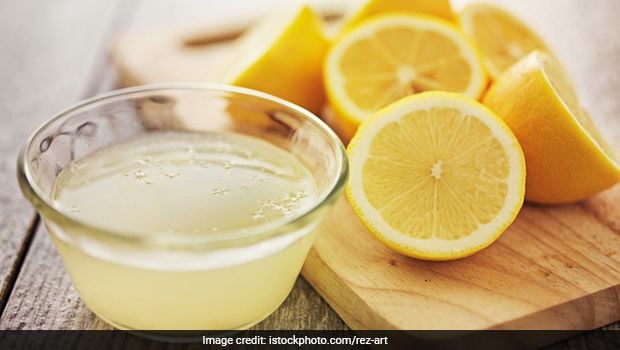 8. Bleeding Gums
Bleeding gums can be painful and embarrassing. If you wish to get rid of the same, then here is an easy yet quick home remedy for the same.Follow this simple recipe and get quick relief -
1 tsp rock salt
1 tsp triphala powder
1 tsp neem powder
Method: Mix well and use a pinch at a time to massage the gums. Rinse with water.
9. Dead Skin Accumulation
If you have skin anywhere in the body that looks lifeless then this five-minute recipe will heal and clear your skin -
3 Tbsp gram flour
2 tsp sesame oil
2 tsp lemon peel powder
The juice of half a lemon
Milk to make a smooth paste
Method: Mix well and apply to the skin, scrubbing gently in a rotating manner. Wash off with water.
10. Nail ridges
Many a times you cannot apply nail polish due to the unevenness in your nails, which are known as ridges. To smoothen these out, use the following -
2 lemon halves
1 tsp olive oil
A rough hand towel
Method: Dip the lemon halves into the oil and rub on the nails, massaging gently while doing so. Now take the towel and rub your nails vigorously. This should be done 2-3 minutes daily for a week. It will even out the nails and make them shiny and smooth.

11. Painful Cuticles
Painful cuticles can cause havoc and I suggest that if you do regular manicures and pedicures, avoid getting them cut and use a cuticle pusher instead.
3-4 tsp mashed papaya
2 tsp mashed pineapple
Method: Mix the ingredients and dip your nails into it. Massage gently for 5 minutes. Wash off and dab dry. Not only will your cuticles feel softer but painless.
12. Dark Lips
Smoking, drinking and inadequate water intake can lead to dark lips, besides the fact that they can be due to internal issues or hereditary problems as well. Make the following lip mask and use it daily for 5 minutes to nourish and lighten the lip area.
1 tsp almond powder
1 tsp fresh cream
1 tsp raw grated potato
Method: Mix well and apply.
13. Scanty Eyebrows
A lot of women suffer from this problem. In order to manage the same, here's a quick and easy recipe with the most amazing result -
Method: Use 2 drops of castor oil and massaged into the eyebrows daily for 2-3weeks.
14. Dark Circles
Dark circles can make you look older, ill and haggard. A quick recipe to reduce dark circles is to massage almond oil and papaya mash around the eyes and apply the following mask -
2 tsp almond paste
1 tsp grated cucumber
A few drops of lemon
Method: Put a thin bandage gauge on the eye area and put this mask on while lying down to relax. Leave on for 10 minutes and wash off.
If you have to go out for a party and need your skin to look rejuvenated in minutes, use this tried and tested recipe -
1tsp vodka
1egg white, whipped until it forms peaks, then freeze
The juice of half a lemon
Method: Once the frozen egg white is out of the freezer, mix the rest of the ingredients. Brush over the skin and let it dry. Avoid talking. Wash your face with ice cold water and pat dry.

16. Open Pores
This problem plagues many and the best solution for this is -
Method: Freeze raw tomato halves and rub them on clean skin daily. When done for a week, you will see a remarkable change in the way your open pores shrink and the skin looks porcelain.
Flaunt flawless skin!
About the author:
Suparna Trikha is a beauty expert based in New Delhi. She also teaches meditation through aromatherapy and organises corporate workshops for distressing. She has her own range of 40 beauty products and proposes to launch them very soon in the Indian market as well as abroad. With this crusade of moving back to nature, Suparna believes in making people healthier and more beautiful the natural way.
Disclaimer:
The opinions expressed within this article are the personal opinions of the author. NDTV is not responsible for the accuracy, completeness, suitability, or validity of any information on this article. All information is provided on an as-is basis. The information, facts or opinions appearing in the article do not reflect the views of NDTV and NDTV does not assume any responsibility or liability for the same.