Home Remedies for Blackhead removal: There is something about blackheads that is so stubborn that it often has you pull your hair out in attempts to get rid of them. It is often beyond the repair of soaps and face washes, and in some cases, it also needs a serious dermatological treatment. Blackheads are nothing but few bumps that are caused when your skin pores get clogged. When these clogged pores are exposed in open, it further oxidizes and assumes a dark black colour. There are several factors that can contribute to blackheads such as excessive sebum oil production. Sebum is the oil produced by sebaceous glands present within our skin to keep our skins from getting dry. Though blackheads are different from a regular pimple, some blackheads are formed due to the activity of acne-causing bacteria on your skin. Many a times, your dead skin cells are at fault, too. It is always essential to keep yourself exfoliated, irritation in the hair follicles can give rise to blackheads. Sometimes some medication, side effect or hormonal change can also cause blackheads.
The good news is that blackheads can be removed at home. That too naturally, using ingredients lying right next to you in your kitchen shelf. These natural masks and scrubs are a must-try for your regular skincare regimen if you have the problem of blackheads on your nose. So worry not and stop pulling your hair over blackhead removal as we have the easiest home remedies for you. Here's how to remove blackheads from nose using natural ingredients.
How to Remove Blackheads from Nose: 5 Natural Masks And Scrubs
1. Lemon Honey Mask
Is there anything your humble lemon cannot pull off? We doubt! An easy and effective way to get rid of the nasty blackheads is by applying simple lemon-honey mask. Lemon's astringent properties open the clogged pores, while honey with its antibacterial properties keeps the bacterial action that causes blackheads at bay.
How to apply: Take one teaspoon of lemon juice and add half a teaspoon of honey to it and mix it well. Apply this mixture on to your nose. Let it rest for about 15 minutes. Once it dries, wash it off with lukewarm water. Repeat 3-4 times in a week for best results.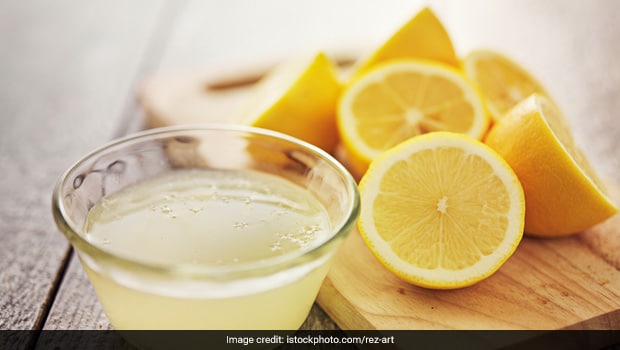 2. Baking soda and lemon mask
Baking soda is a natural exfoliator that helps to get rid of the dead skin cells, which ultimately results in black heads. Whereas, lemon helps open the clogged pores and tightens them, leaving a very little scope for blackheads to find their way.
Baking soda is a natural exfoliator that helps to get rid of the dead skin cells​.
How to apply:
Take one tablespoon of baking soda and mix it with a half tablespoon of lemon juice. Apply this paste on your nose. Once it dries, rinse it off with lukewarm water.
3. Egg white mask
Egg whites are not just healthy for our diet, but also for our skin. With its sticky texture, it easily sits on your nose and clears those stubborn blackheads by shrinking the pores and tightens the skin to keep the blackhead formation at bay.
How to apply: Whisk the egg whites and add about two teaspoons of lemon juice. Apply this egg white mask on to the affected area. Let this layer dry. Apply the second layer, and keep it for 15-20 minutes. Rinse the mask off with tap water. Make sure you wash it well so that the smell does not stay.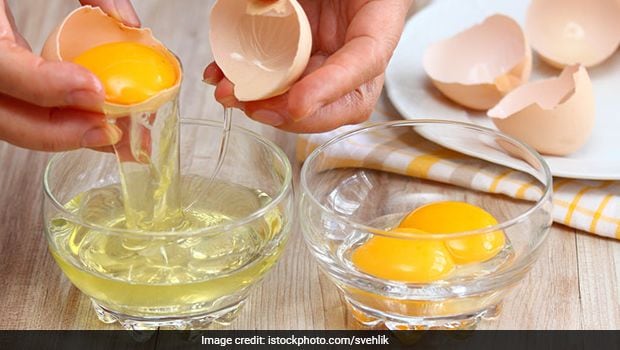 Egg whites are not just healthy for our diet, but also for our skin. ​4. Oatmeal scrub
You thought oats were just good for your morning breakfast? Turns out that it can do wonders for your skin too! The scrub will not only help to declog the pores, but also exfoliates the skin to give you a natural glow.
How to apply: Take two tablespoons of oatmeal, three tablespoons of plain yogurt and a half lemon juice. Mix it well until you get a fine paste. Apply this on to your nose and the most affected area. Let it sit for 10-15 minutes. Rinse it off with warm water.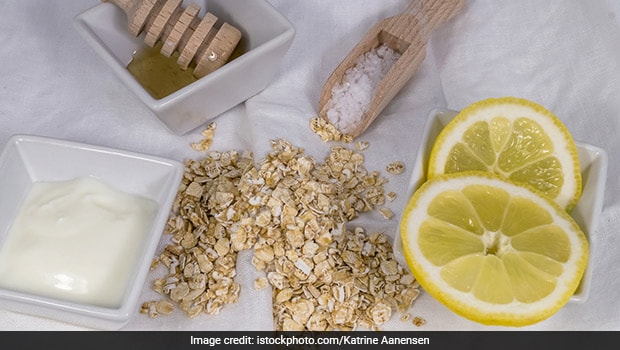 The scrub will not only help to declog the pores, but also exfoliates the skin​.5. Sugar scrub
To get rid of those nasty blackheads, you can make yourself an effective sugar scrub that can be made with just two ingredients - sugar and jojoba oil. This scrub helps to cut down the dead skin cell production and prevents blackheads.
How to apply: Take three tablespoons of jojoba oil and mix it with one cup of white sugar. Stir it well until you get an evenly thick mixture. You can also use olive oil or almond oil instead of jojoba oil. Apply the scrub on to your skin and massage it. Rinse off the scrub with lukewarm water. For best results, you can scrub at least twice a week.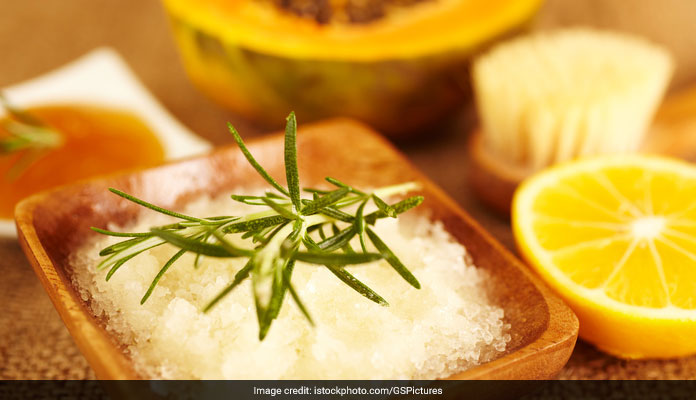 We are sure with the use these natural scrubs and masks, you can get rid of those blackheads naturally, without spending too much!
About Sushmita SenguptaSharing a strong penchant for food, Sushmita loves all things good, cheesy and greasy. Her other favourite pastime activities other than discussing food includes, reading, watching movies and binge-watching TV shows.