The sweet bliss of the weekend is finally here! It is time to take a pause from the mundane life cycle and have fun for a couple of days. During the weekend, we finally get the time to experiment and explore all our food cravings. Home chefs love to spend their time in the kitchen, trying out new and delicious recipes to make at home. If you are looking for new recipes to make at home, don't worry, we have your back! Today, we have shortlisted some of the most popular noodles recipes for you to recreate at home. The best part about these recipes is that all of them are vegetarian.


Also Read: Weekend Special: 5 Chicken Burger Recipes That Scream Indulgence
5 Veg Noodle Recipes To Indulge In This Weekend: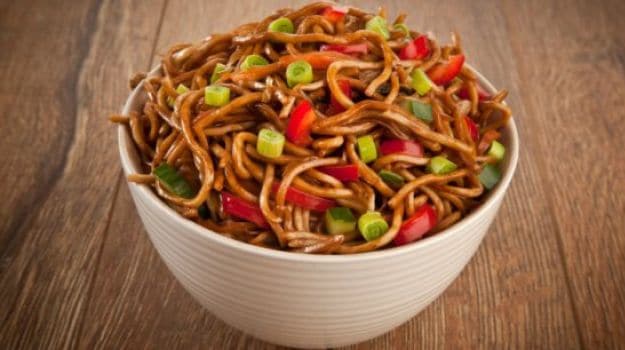 1.Veg Hakka Noodles
With this veg Hakka noodle recipe, you could mimic the same street-style charm at home. It is ridiculously easy to make and requires bare minimum ingredients, so it gives you the liberty of ruling out veggies you never liked in your noodles anyway!
Click here for the full recipe of Veg Hakka Noodles.
2.Pad Thai
Pad thai is a global ambassador for the glories of Thai food; these simple stir-fried rice noodles are almost certainly one of the best-known examples of Thai cuisine, worldwide. Made using simple ingredients, this recipe of pad Thai noodles come together in under 40 minutes.


Click here for the full recipe of Pad Thai.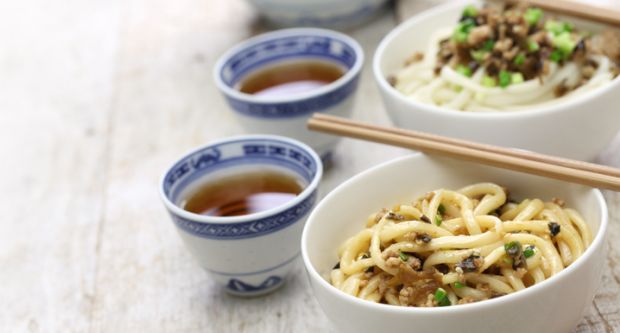 3.Dan Dan Noodles
Dan Dan Noodles are Sichuan's archetypal street snack, named for the bamboo pole that the vendors use to transport the snack. This is a fast and fresh option for people who love spicy, sweet, and tangy cooking. Although Dan Dan Noodles usually involve a splutter of pork mince, this recipe is vegetarian.


Click here for the full recipe of Dan Dan Noodles.
4.Khow Suey
Khow Suey is a traditional dish from Burma which basically comprises noodles, vegetables and coconut milk. The one-pot meal is made with egg or chicken in it; however, the Khow Suey recipe we have here for you is completely vegetarian. The Khow Suey is a satiating and wholesome dish in itself due to the generous use of vegetables, tofu and noodles in a spicy broth.


Click here for the full recipe of Khow Suey.
5.Chop Suey
A popular fusion Chinese dish, chop suey is that delicious option that is loved by kids and adults, alike. An all-time favourite Chinese dish that never fails to delight, you can serve this chop suey for brunch, lunch or even as a light snack for kids at a birthday party.


Click here for the full recipe of Chop Suey.


Try out these delicious vegetarian noodle recipes and do tell in the comments section below.