A Food Lover's Guide to Eating in Shillong
Meher Mirza | Updated: July 19, 2017 14:11 IST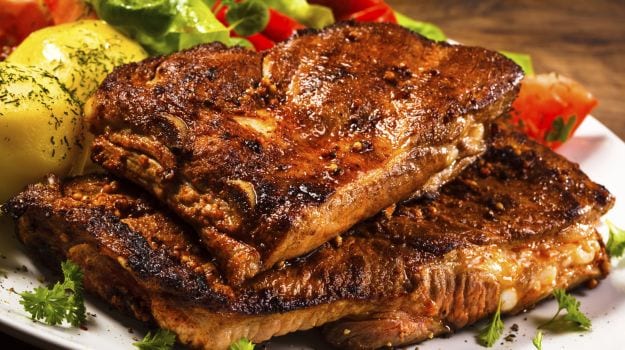 Shillong is a place of tremendous beauty; amidst its squabbling traffic and pollution, lie parks bright with flowers and rills, steep winding lanes and charming cottages. Oh and there is usually a dark, graying (gray is a much nicer word than grey, no?) cloud enfolding the city, waiting to burst into a downpour. To my mind, these are the best climes for greediness. I was only in Shillong for two days, so how on earth did I manage to eat as much as I did? Simple. I ate breakfast, brunch, lunch, tea and dinner in cafés, restaurants and by the roadside. It was a splendid holiday.

(Betel Nuts: What Makes it So Popular in the Northeast?)

Café Shillong

It all started with one of my favourites, Café Shillong. The waitresses here are busy as bees on the weekend when everyone flocks to this cool café for its live musical performances. But I was not so fortunate, having only a Tuesday night free, which is when I made my way there. Sitting on its narrow balcony, sipping a mocha frappe and looking down at the juddering traffic below, I wistfully contemplated moving to Shillong. Afterwards, I had khauswey, one of its specialities. It came on a huge wooden tray, with its accompaniments in tiny glass bowls - chopped boiled eggs, dried prawns, soya and chilli, spring onions and lemon. Inside, a crowd of young hipsters were cutting into juicy steaks and plates of sandwiches. The steaks, they assured me, were excellent and suggested that I also try the thupka. Ah well, next time maybe.L.P. Building, (NIIT Building), Main Road, Laitumkhrah

(Review: Restaurant That Serves Authentic Northeastern Cuisine)

Café Shillong Heritage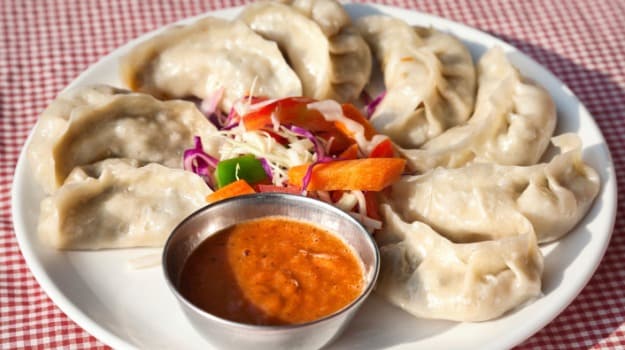 Perched on the crest of a hill, the luxurious turreted Royal Heritage Tripura Castle (formerly the summer villa of the maharajas of Tripura, now a grand hotel) is home to Café Shillong Heritage. This sister café of Café Shillong was born in 2012 and has blossomed into an elegant restaurant, with wooden fittings, elegant lampshades, bursts of flowers and a snug fireplace in the winter. But I go on the cusp of summer and so my seat is in the al fresco section, open to the starlit sky. As lovers clinked their wine glasses around me, I steadily ate my way through excellent momos, pork roast and spare ribs. Afterwards, the staff brewed me a jorum of tea as good as I have ever had anywhere.

Royal Heritage Tripura Castle, Tripura Castle Road, Celeve Colony, East Khasi Hills

(Foodie's Trail: Flavours of Northeast India)

Police Bazaar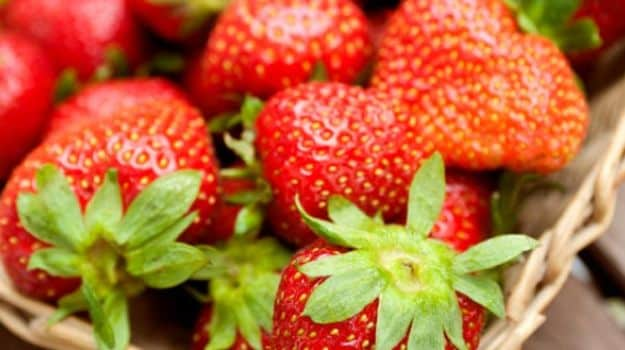 It was an apple-green morning when I set out to navigate the complicated ballet that is Shillong's Police Bazaar. As I meandered through the bustle, I saw a sprawl of shops and street vendors selling clothes, flowers, knick knacks, vegetables, etc. But this is also the place for delicious street food - I bought spicy chicken cutlets and devoured them hungrily. From a wizened old lady nearby, I got heaps of fruits - big red strawberries and raspberries, juicy auburn and charcoal-coloured mulberries, tart pale pink sohshang and the tongue-puckering green sohphie berries. A young boy sliced up some pineapple, sprinkled it with salt and chilli powder and handed it to me. Afterwards, I crossed the road and found myself in Delhi Mishthan, eating a plate of crispy hot jalebis, oozing with syrup. I took a packet home to eat in my hotel room.

(Fancy Some Nagaland Fish Stew? Here's How...)

Trattoria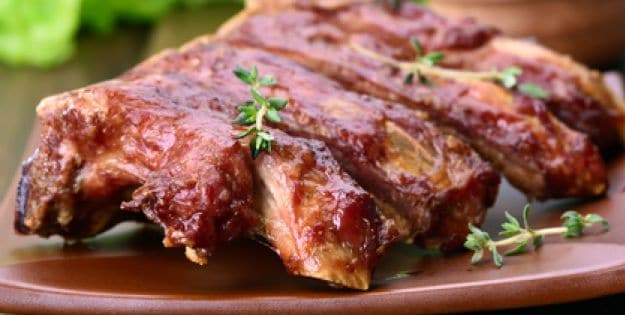 Plunge into the depths of the frenetic Police Bazaar and you will find a tiny café called Trattoria, serving all manner of local food. Trattoria is a tiny, canteen style joint but if I had any doubts about the quality of its food, they were swept away by the crowds of locals flocking to its door. I had of course, the jadoh and the jhur kleh (a dish of mixed vegetables) that my companion recommended. The flavours was smoky and delicious, albeit in a delicately seasoned way. Everything was lightly cooked with ginger or garlic, some chilli perhaps and a little oil or pork fat to draw out the natural flavours of the chicken or pork or vegetables.

Police Bazaar Road

(Rice that Binds)

Jadoh

Right on Don Bosco Square is Jadoh, a small café serving all kinds of traditional Khasi food, among them the popular Shillong delicacy, jadoh. Owned by R J Cunville, the café offers plenty of vegetarian and non-vegetarian food at throwaway prices - perfect for the students who frequent it. Jadoh's smoky meat curries are very popular and so are its combo meals serving rice, salad, meat curry, chutney and vegetable. Just remember to go early, before the food runs out for the day.

Don Bosco Square, Laitumkhrah

(Packed with Love: The Joy of Gifting Food)

Sao Aiom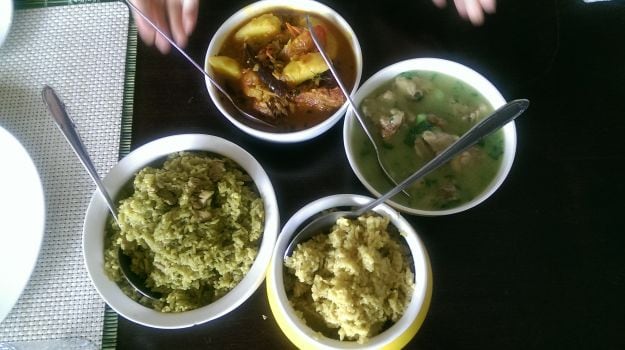 On a blowsy afternoon, my last in Shillong, I drove my way to the Khasi-inspired boutique property, Ri Kynjai - Serenity by the Lake. Ri Kynjai's Northeastern restaurant, Sao Aiom overlooks a swathe of glimmering woods that slope downwards to the massive Umiam Lake, lying in a great purple stillness. Sao Aiom has a massive menu, from which I picked jadoh, a Meghalaya must-have (a meaty khichdi, made with rice and pork, shot through with turmeric); smoked tomatoes and chillies; Do O Pura (a gentle tasting dish of chicken in green mustard leaves and powdered rice) and a Khasi speciality - a peppery chicken curry with sticky rice. The food was delicious, and I ate it facing the emerald forest, criss-crossed by lances of sunlight. The perfect end to my Shillong sojourn!

Ri Kynjai, Umniuh Khwan, UCC Road, Ri Bhoi District

(Hot News: One of The World's Spiciest Chilli Grows in India!)

Disclaimer:

The opinions expressed within this article are the personal opinions of the author. NDTV is not responsible for the accuracy, completeness, suitability, or validity of any information on this article. All information is provided on an as-is basis. The information, facts or opinions appearing in the article do not reflect the views of NDTV and NDTV does not assume any responsibility or liability for the same.