There are things that will forever leave outsiders bewildered and amused when it comes to certain things that people in the North Eastern states of India follow with regards to food. For instance, their informal practise of exchanging food - be it cooked or raw ingredients or even livestock - is something that is unique to their culture.This practise is followed all through the region as a manifestation of love and affection. Since time immemorial, sharing of food and ingredients has been a part and parcel of their life. So, how would an outsider ever understand the significance of giving raw sugar to a friend who is celebrating a birthday or, during a wedding ceremony why must invitees land up with sugar packets, among many other gifts?
(Foodie's Trail: Flavours of Northeast India)
Weird, would therefore, be certainly the befitting word chosen by many to describe a friend who carried along fermented soya bean all the way from Nagaland to give a friend whom she has not met in a decade. As if to say, the fermented soya bean was to be the ice-breaker. But then, giving food or sharing ingredients whether home-grown or procured from elsewhere, have been the purest form of people's expression of love and affection. And, we do that all the time. Even to this day. It's an intrinsic part of our culture.
Home Grown and Nurtured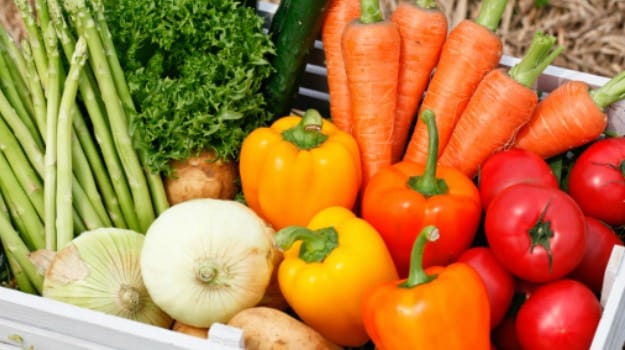 You find something in your garden, say, a pumpkin or beans waiting to be plucked. You pluck it and then hop across to your neighbour's house and go straight into their kitchen and hand over the greens but not without an unsolicited suggestion. "Have it cooked for your lunch or dinner." What could mean an intrusion of privacy to many is actually considered an act of affection. Expect the same gesture from a neighbour or a friend to come home with, maybe fish caught from their pond, or, excess greens gathered from their farms. It's as if to say, there is more flavour when food is shared. Though it actually is! When you share, you tend to enjoy whatever you have and this runs true especially for food and edibles.
(Review: Restaurant That Serves Authentic Northeastern Cuisine)
So when Alvina, a school mate met me after a decade or two, what was only natural for her to give me was a packet of what her mother lovingly prepared in their kitchen in Dimapur. A fermented soya bean flavoured with pork. In Nagaland, it is called akhuni, which is, to warn those who have no clue, a dynamite with a strong aroma which will not necessarily remind you of Arabian perfume but rather of a cylinder leakage! The stuff was prepared with fats of pork to heighten the flavour. Even though fermented soya bean is a common ingredient in the state, it is actually a speciality of the Sema tribes who are known to have an authority on his delicacy just like the Rengmas are known to have an authority on bastenga or bamboo shoot. Along with the fermented soya packet, Alvina also tucked in a packet of roasted rice which she claims is a must for diet-watchers.
Too Good Not to Share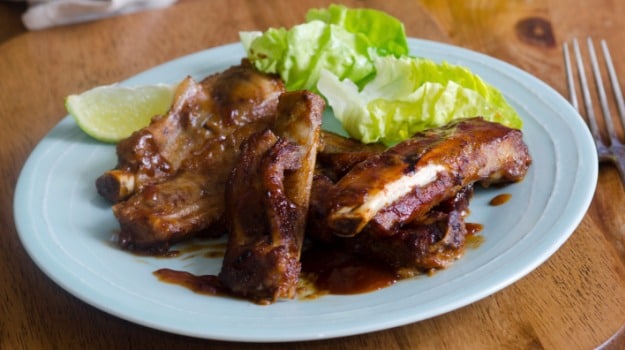 So, sharing food even if it means carrying it across miles is more than just a gesture. It is definitely something we love to do. The things that we exchange with love are not just fresh ingredients. Whenever I have greens from exotic places, with all measure of love and affection, I go out and share them with friends even though the quantity is little. The message is always to convey that purity of love and affection.
(Angela Hartnett's Pork With Apricots and Almonds Recipe)
We also exchange cooked food such as dishes. If for instance a certain dish is being prepared in someone's home and they want to share it with their friends, there is a term in one of the local dialect called "mehkhol" or hin jang thin bah.' Big cities have pot luck but in the Northeast, people generally love to share whatever they eat regardless of the occasion. For instance, if we are cooking pork at home we will take a portion of it and give it to our neighbour or close friends. They, in return will give you what they cook in their homes.
(Skewered Pork in Lemon Grass)
The things we give as gifts during functions or important occasions are also quite symbolic. In weddings, or birthdays, we are still in the habit of giving gifts that are of this nature. Recently when I went home to Imphal for the first time with my six-month-old son, the welcome ceremony was a reminder of how in the giving of gifts we manifest our purest form of love and concern for others.
Usually on occasions like this it is only blessings that we seek. Yet none of the family members and relatives came empty handed. Many got packets of sugar (raw sugar) and some even milk powder. The significance of sugar is intensely mired in tradition. Back in those days, when life was harsh and our ancestors could ill afford sugar which was truly a rare commodity, they would yearn for a sweetened tea. Many could not even afford to sip tea with sugar. At the most they had jaggery or gur in their tea instead of sugar. Now, the gesture of giving sugar is to show one's support to a family and also to wish them well and a life of abundance. To this day, people give raw sugar in packets of 500 gram to a kilo and more depending of their capacity just to wish well another family.
(Fancy Some Nagaland Fish Stew? Here's How...)
Chicken Soup for Love
Giving livestock is another very common practise. An aunt came with a big hen saying I must have the soup to keep me healthy and strong. Yet another aunt and uncle came with a freshly-caught fish bigger than the total length of my son. Of course, they did not catch the fish; it was
bought from a local fish market. The gifts convey their concern for my health and well-being. When a woman lactates during the period of nursing, such gifts are given so that she makes soup out of those and thus improve on her health.
(10 Best Chicken Soup Recipes)
I am also reminded of a very common practise which anyone in Manipur would be aware of. Not so much now but back then, a typical scene outside any politicians' house is one where a long queue is formed early in the morning. These are people from all and sundry seeking precious time with the powerful politician. Simple villagers often come all the way with their gift of love and blessings to the leader. Often that gift of love is either a live chicken, or fish, or maybe basket full of vegetables.Sometimes when favours are asked from an influential person, the person is often bribed with chicken or fish. The popular word in Manipur is called "wa nom ba,"an act of giving something to someone for a favour asked. Funnily, they have worked in the past. These days those long queues are still intact but no longer can one spot livestock in their hands. What has replaced those simple gestures of love is a currency called hard cash! So in the midst of our evolving cultures and values, if there are people like Alvina who can carry that pungent and aroma-filled akhuni all the way, it is more than heart-warming.
Disclaimer:
The opinions expressed within this article are the personal opinions of the author. NDTV is not responsible for the accuracy, completeness, suitability, or validity of any information on this article. All information is provided on an as-is basis. The information, facts or opinions appearing in the article do not reflect the views of NDTV and NDTV does not assume any responsibility or liability for the same.