Whenever I get a craving for something sweet, it's usually for something chocolate. And ultimately, there's nothing you can make with chocolate that's better than a brownie. Not even chocolate cake. There, I said it.
While visiting my massi in Ottawa, I - a proclaimed "I hate dark chocolate" 10 year old - found a bag of bittersweet dark chocolate brownies stashed away in the kitchen cabinet. I still recall the joy of biting into it, a simple moist crumb with a slightly crisp crust, cracked top and a fudgy center. Slightly bitter, and not too sweet.Back on Indian soil, my mom and I discovered brownies - almost as fudgy - at a bakery 5 minutes away from the house. A few years later, the bakery shut down and I began experimenting in the kitchen. "Everything happens for the best", no doubt.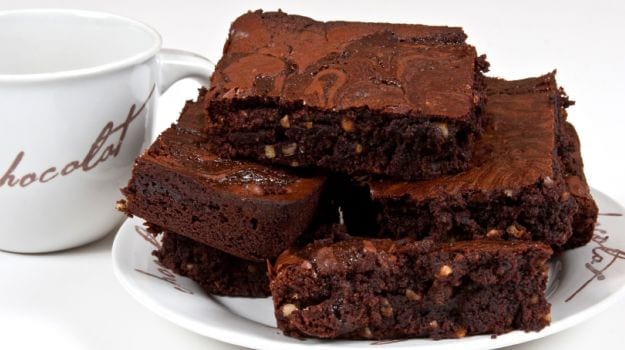 Kainaz Messman, Chef and co-owner of Theobroma says, "The secret of a good brownie is in the baking, not the making. The difference between a moist gooey brownie and a dry crumbly brownie-biscuit can be just a few minutes or a few degrees."
6 Common Mistakes to Avoid While Baking Brownies
These chocolate treats are trickier to nail than they seem. There are numerous mistakes to be made along the way, from under baking the brownies to indulging too soon. No, seriously.
1. Using Any Recipe
There are two schools of thought when it comes to brownies. One holds that they should be fudgy, dense, and infinitely rich - like a cross between a truffle and a fudge. To make the brownies of your dreams, you've got to first know how your prefer your brownie... Cakey or fudgy? If you like fudgy brownies, choose a recipe that has a higher chocolate and butter-to-dry ingredient ratio. If you're into cakey brownies, go for a recipe that is reminiscent of, well, cake. Look for a recipe asks you to cream the butter and sugar together. So the recipe you use matters. While the ingredients in both recipes may not be all that different, it's the ratios that differ just enough to totally change the texture of the final product. I prefer my brownie to be dense and fudgy — the way they're meant to be. If it's cakey you're after, you might as well have a slice of real chocolate cake.
2. Baking with Poor-Quality Chocolate
Baking brownies just requires a handful of ingredients, so the ones you should be really great. "Good quality chocolate is a must", says Food Blogger Kalyan Karmakar of Finely Chopped fame. Skip the ubiquitous cooking chocolate, and grab a bar of chocolate you'd want to eat on its own. Don't cut corners or make due with an inferior product. Chop the bar of chocolate into big chunks. It will melt slowly, making "hot, fudgy, melt in your mouth, pillows of chocolate" - as Creator of Petite Sweet Eats, Jia Singh, describes it. You can even use a mix of dark chocolate (around 72%) and semisweet chocolate to shake things up.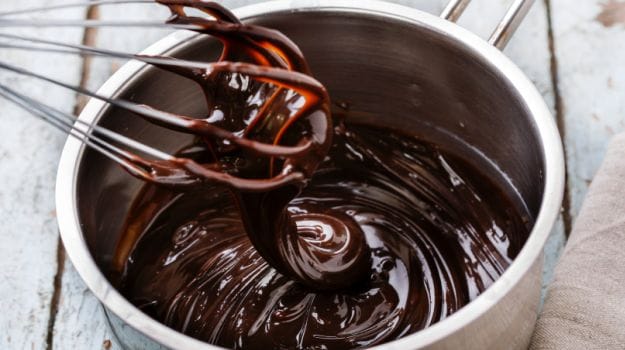 3. Burning the Chocolate and Scrambling the Eggs
I get it, you need to melt your chocolate. But don't combine screaming-hot-just-melted chocolate to your eggs or sugar. You'll end up cooking and scrambling the eggs, and potentially scorch the chocolate. Also, bring your ingredients to room temperature before combining. It may take a little extra planning to remove the eggs and butter from the fridge in advance, but they'll combine much better yielding a smoother, creamier batter.
4. Going Overboard with the Add-Ins
We've all tasted brownies with intricate flavour combinations, but do you honestly ever crave a chocolate-raspberry-lime-chipotle brownie? Pick one add-in and stick with it. The point is to enhance the the flavour of chocolate, not mask it. Food Blogger Kalyan says, "Some textural contrast like hazelnuts or walnuts is nice". Jia Singh, Creator of Petite Sweet Eats likes her chocolate brownies with either nuts in them, or peppermint, or peanut butter swirls for added decadence and crunch. While Food Blogger Ashrrita Chinchankar likes a no nonsense brownie. "When it comes to a good brownie in my books, I believe that less is more".
(Word)!
The only variation that has joined my permanent roster is the ingenious salted caramel and dark chocolate brownie. If made right, it emphasizes the bitter, sweet and salty notes in both caramel and chocolate; resulting in a perfectly balanced bite.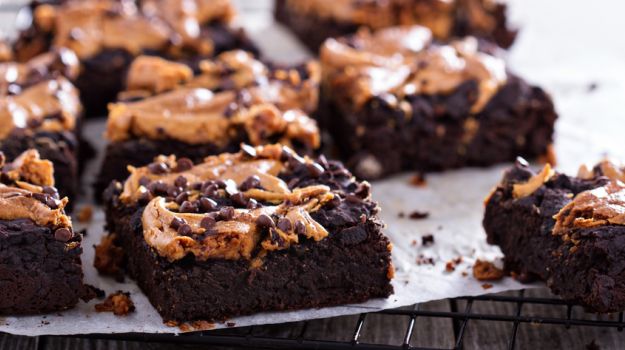 5. Underbaking the Brownies
Underbaking brownies results in gooey, melty brownies, right? WRONG! Underbaking your batch of brownies means you'll be digging into, underbaked brownies. When the buzzer goes off, open the oven and gently shake the tin. If the brownie wobbles in the middle, it's not quite done. Bake for another 5 minutes until the top has a shiny crust and the sides are just beginning to come away from the tin. Then take out of the oven.
6. Indulging Too Soon
Restrain yourself! There may be something magical about that square pan of brownies, straight out of the oven. But the brownies will continue to set as they cool down, and even develop flavor. They slice and come out of the pan way more easily when properly cooled.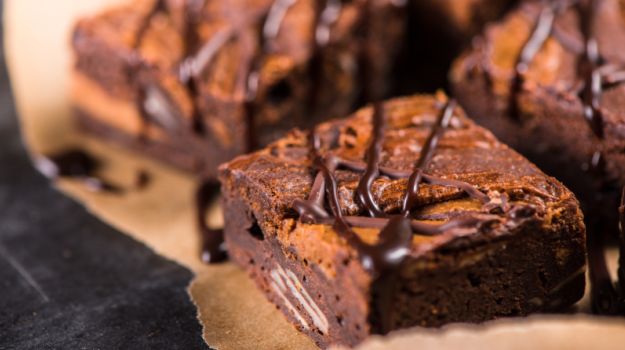 My Fudgy Chocolate Brownie Recipe
These heavenly brownies are pure chocolate overload, featuring a fudgy center, slightly crusty top and layers of decadence. The recipe calls for both cocoa and dark chocolate, and its bitterness is accented by espresso powder. It is made sans the baking powder, mixed entirely by hand to prevent a cakey texture
(aka the nemesis of a great brownie)
and errs on the side of fudgy.
Ingredients:
1 cup salted butter
3 cups dark chocolate
¾ cup cocoa powder
½ cup sugar
1 tsp vanilla essence (optional)
3 eggs
⅓ cup flour
1 tsp espresso powder
Confectioner's sugar for sprinkling (optional)
Instructions:
1. Preheat oven to 150 degrees C.
2. In a double boiler, melt the butter and chocolate until smooth.
3. Add vanilla essence. Then sprinkle in the cocoa and sugar, and stir.
4. Remove from heat, and allow the batter to cool for 15-20 minutes.
5. Stir in the eggs, one at a time.
6. Gently add flour until halfway incorporated and stir. Then add espresso powder.
7. Pour the batter into a greased 8 inch square baking tin.
8. Bake for 20-25 minutes at 180 degrees C, and then remove from the oven.
9. Leave the brownies in the tin until completely cold. Then, cut into squares, top it off with confectioner's sugar and dig in.