Pizza lovers, raise your hand! This one's for all the pizza lovers out there. The joy of gorging on cheese-loaded pizza is above all. The crispy thin crust, creamy cheese, spicy veggies and succulent chicken pieces, all of these things make pizza worth bingeing on. There is no denying the fact that there are a lot of varieties of pizzas available in the market these days and we're often spoilt for choice. Sometimes it gets difficult to choose the right pizza or to order the one that perfectly suits your palate. If you also happen to struggle with the same problem, fret not, we're here to help. Here's an ultimate guide on how to order a pizza like a pro:



Online Method

This is one of the easiest methods to order a pizza. A pizza can be ordered online through the pizza outlet's official websites or via other food ordering apps.

STEP 1: Decide On A Pizza Outlet

The first and foremost thing to do before ordering pizza is to decide on a pizza place to order your meal from. It will depend on the distance from your house where these pizza places are located. You can check on food ordering apps to see the range in which your order can be placed from a specific outlet/restaurant.

STEP 2: Go Through The Menu

The next step is to check the menu of the selected pizza place. This will give you an idea of all the varieties of pizzas available at the place. The next step will help you on deciding the perfect pizza for you.

STEP 3: Choosing The Pizza

To choose the right pizza, you will have to focus on the parameters below.


Size- Small, Medium, Large

The size of the pizza will depend upon the number of people having it. Generally, a regular or small-sized pizza will have 4 slices, medium-sized pizza will have 6 slices and large-sized pizza will have 8 slices in total. So, choose according to what suits your hunger needs and portion sizes of different pizza outlets.

Crust- Thin Crust, Cheese Burst, Stuffed

Crust can greatly determine the taste of your pizza. You can choose either the thin crust- the simplest version or make upgrades like stuffed crust or cheese burst, which makes the pizza very filling. The cheese burst is generally the most preferred variety of crust by cheese lovers because it adds an extra creaminess to the pizza.


(Also Read: This Fries Pizza At Raabta In NSP Will Make You Crave For More)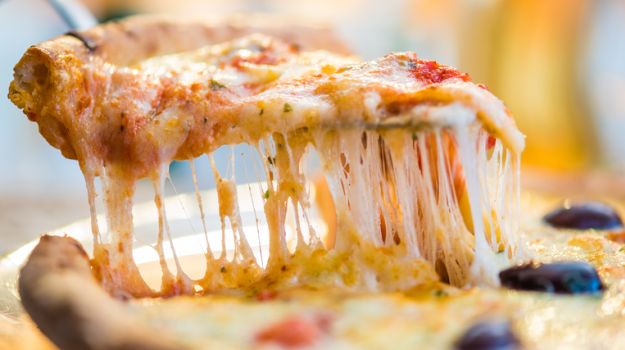 Toppings- Vegetables and Proteins

Various pizza outlets usually have a set amount of vegetable and meat toppings. Additional changes can be made on request to add or eliminate certain vegetables or meat items according to one's dietary restrictions. The toppings mainly include tomato, onions, mushrooms, corns, olives, bell peppers, jalapenos etc. Protein would include meat items like chicken tikka, chicken meatballs, chicken sausages etc.


(Also Read: Xero Degrees In CP Serves Pizza In A Jar That Is Too Cute To Miss)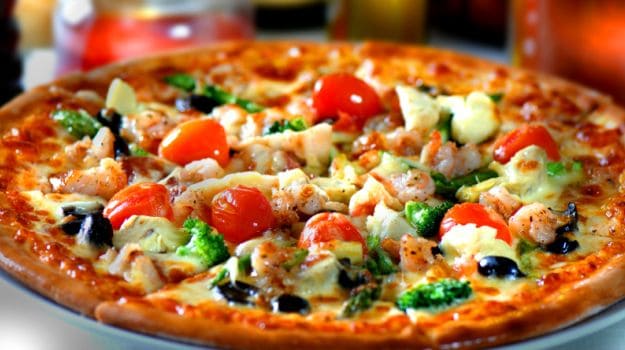 Sauces- Peri Peri, Pesto, Hot sauce etc.

Similarly, sauces will also be based on the type of pizza ordered. Your decision to order a particular pizza can either be based on the toppings or on the type of sauce it contains. Most pizza outlets will not have the option to select your own choice of sauces.



Cheese- Shredded, Mozzarella, Gouda

The default cheese variety for pizzas is generally mozzarella and shredded cheese. However, this only applies for add-on cheese as most outlets will not give you the option of choosing your own choice of cheese.
So, pick up your devices and go get some pizza. Happy Ordering!