Here are 5 amazing benefits of beer. (No, seriously!)
Beer has been many things to us - fuel for a blurry weekend, a drink that brought out your best dance moves and quite often, the pint that forged friendships. But it turns out there are more reasons to love a good brew. Not like you need convincing. A crowd-pleaser for all tastes and seasons,
beer
flows endlessly in most bars. Yet, it's rarely appreciated. So often dismissed for having high calories, beer is a formidable competitor for
hard liquor
with healthy advantages. This news you'll definitely want to share when you hit happy hours tonight. Raise a chilled mug, toast to your health and consider this round on us.
1. Keeps your heart happy
A 2015 study conducted by the Harvard School of Public Health discovered that women who drank
beer
once or twice a week had a 30 percent lower risk of
heart attack
than those who drank more than that or nothing at all. A glass of beer every now and then is fine – just don't overdo it.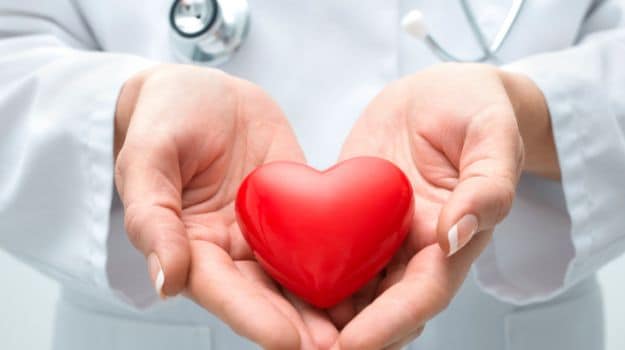 2. A dose of vitamins
Hops
are one of the basic ingredients in
beer brewing
and they are rich in Vitamin B6. These vitamins are known to prevent the build-up of a harmful chemical in the body called homocysteine which may cause heart disease. Beer also contains super-nutrients like vitamin B12, folic acid and
calcium
. Another bonus.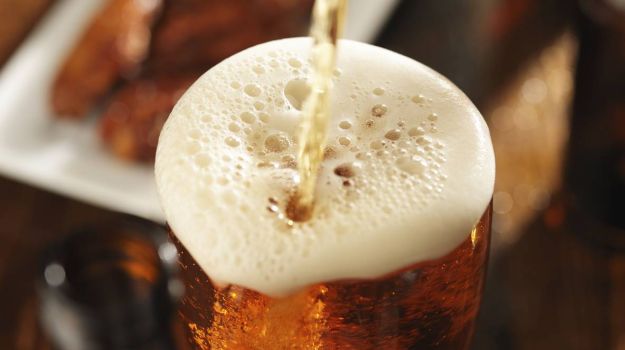 3. It has fiber
Wine has none. Cue evil smile. Beer contains
soluble fiber
in the form of beta-glucans which is known to lower bad cholesterol levels. The calories in beer come from sugars and starch which are sources of
carbohydrates
that provide short-term energy to your body. In comparison to a can of soft drink, beer is actually low in sugar. It is also about 93% water which makes it very hydrating.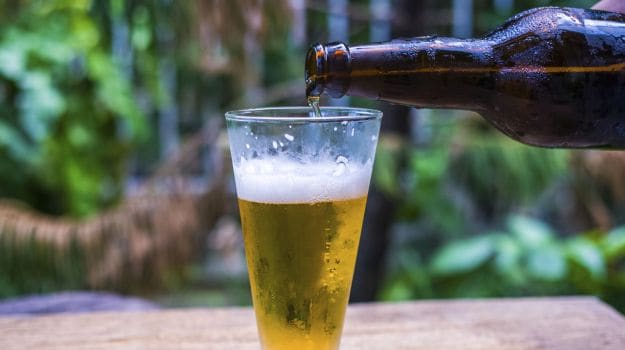 4. Stressed? Beat it down with beer
I'll drink to that. Beer contains lactoflavin and nicotinic acid that are known to
promote zzzs
. You shouldn't be surprised to hear that moderation applies. A new trend that's catching up in the West is the beer bath. The ingredients that make up beer – barley, yeast and hops - have many health benefits. Many spas in Europe and America offer an experience to bathe in beer that can help you
detox
and also fight insomnia and
anxiety
.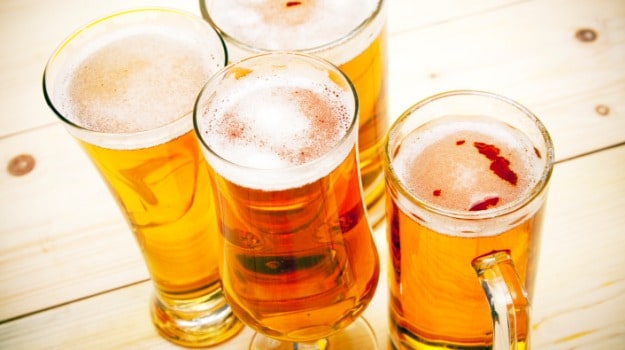 5. Beer for beauty
Beer is made with
barley
which is rich in ferulic acid - a potent antioxidant. This compound is also present in tomatoes and corn but a 2000 study conducted at Guy's Hospital in London indicates that it is more easily absorbed by the body from beer. Moreover, studies have shown that darker beers offer a stronger antioxidant punch.It's not just drinking beer that helps. What's Hollywood actress Catherine Zeta-Jones' secret to those long and lovely locks? She uses beer as a
conditioner.
The hops in beer contain silica, a mineral that is known to
increase volume
, strengthen follicles and add lustre. Leave a can of beer till it turns flat and
pour it over
your hair after shampooing. If you find it makes your hair overly dry, make a mask by mixing it with either an egg or two teaspoons of
apple cider vinegar
or one teaspoon of coconut oil. Keep it on for 20-25 minutes and rinse for smooth hair.