Ashtami 2023: Spring is here, making way for the long summer days. Alongside, it also brings one of the biggest Hindu festivals of the year - Navratri. In India, we have four Navratris throughout the year, with Sharad Navratri and Chaitra Navratri being the most celebrated ones. During this time of the year, we mark Chaitra Navratri. Every year, Chaitra Navratri falls around March or April in the month of Chaitra, according to the Hindu luni-solar calendar. This year, Chaitra Navratri began on March 22, 2023, and will conclude on May 30, 2023. During the course, devotees observe fast and indulge in light Sattvik food. One of the most significant days of Navratri is Ashtami. Many devotees break their fast on this day, while many put an end to their fast on the ninth day called Navami.


Also Read: 5 Potato Or Aloo Recipes You Can Enjoy While Fasting For Chaitra Navratri
Chaitra Ashtami Date And Time:
This year, Chaitra Ashtami falls on May 30, 2023. It is also referred to as Durga Ashtami or Mahagauri puja. Sandhi puja is also observed on this day that signifies the end of Ashtami and beginning of Navami.
Sandhi Puja begins at 08:43 PM
Sandhi Puja ends at 09:31 PM


(Source: www.drikpanchang.com)
Chaitra Ashtami 2023: How Do We Observe Ashtami:
As we now know that Ashtami is one of the most significant days of Navratri. Many people break their fast on this day and offer bhog to the Goddess Durga. People start their day with cleaning their houses, decorate their prayer places/rooms and worship Goddess Durga. The bhog plays a major role in Ashtami puja preparations. Devotees prepare various delicious dishes and offer them to their beloved deity. People also offer the meal to young girls who haven't reached puberty, as they are worshipped as the child version of Goddess Durga. While the dishes on the bhog thaali may differ from one another, there are a few dishes that remain constant. Let's take a look some of the classic bhog recipes.
Ashtami 2023: Here Are 5 Classic Recipes For Ashtami Bhog:
1. Poori
One of the most relished dishes in the country, poori is a must-have in a bhog thaali. Wheat flour worked up in a dough, made into balls, rolled out and deep fried to perfect golden brown, poori tastes oh-so-delicious. Click here for the recipe.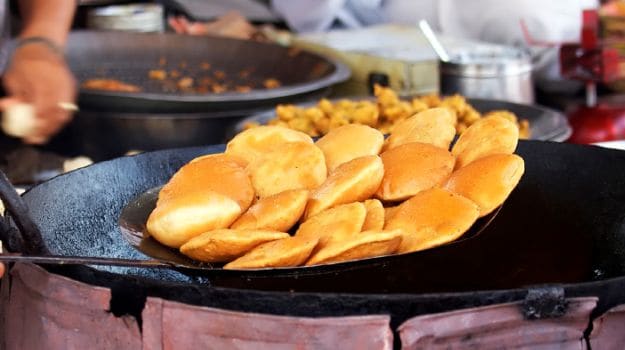 2. Sookha Chana
A super easy and masaledaar (full of spices) recipe, kala chana is cooked in a pool of spices. It is usually paired with poori and served as Prasad during the Navratri. And yes, do not forget to pair sooji ka halwa with it. Click here for the recipe.
3. Halwa
Sookha chana seems incomplete without sooji ka halwa. A classic desi dessert, sooji ka halwa is prepared by roasting sooji and cooking it with oodles of ghee and nuts. Here's the classic sooji ka halwa recipe for you.
4. Kheer
Love bhandare wali kheer? We have the recipe for you. That's right. Here a fool-proof recipe that will help you make the kheer with right consistency and texture. Just don't forget to add dry fruits and nuts to it. Click here for the recipe.
5. Dahi Bhalla
Another popular Ashtami recipe is dahi bhalla. Fried vadas dunked in spiced dahi, this dish helps amp up your festive feast. Here's an easy dahi bhalla recipe for you.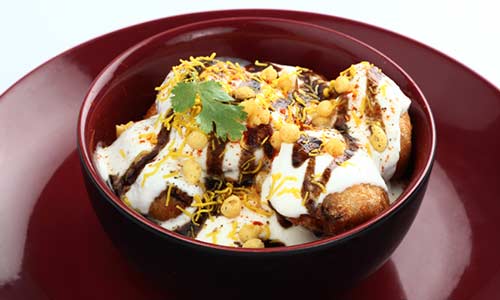 Happy Navratri 2023, everyone!
About Somdatta SahaExplorer- this is what Somdatta likes to call herself. Be it in terms of food, people or places, all she craves for is to know the unknown. A simple aglio olio pasta or daal-chawal and a good movie can make her day.