Chef Kunal Kapur Prepares a Special Meal for PM Modi and Chancellor Merkel
Aashna Ahuja , NDTV | Updated: October 07, 2015 15:46 IST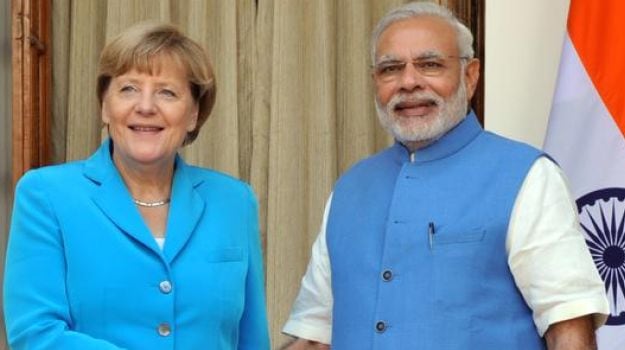 German Chancellor Angela Merkel is on a three-day official visit to India since Sunday, the 4th of October 2015, her first visit since PM Narendra Modi took office. Chancellor Merkel welcomed the fast-track approval agreement signed on Monday in New Delhi. It will become operational by March 2016 and will ensure that German companies have a single point of contact within the Indian government. Ms. Merkel then flew into Bangalore on Monday night with a large business delegation to participate in the twin events with Prime Minister Narendra Modi.

The two leaders first visited the German automotive major Bosch's facility in Bangalore on Tuesday, the 6th of October. They interacted with its executives on research and innovation to get a firsthand view of its operations in India's tech hub. PM Modi and Chancellor Merkel also exchanged views on how to help the government promote 'Make in India' and 'Digital India' initiatives. The PM remarked, "It is the software of India that will move the hardware of the world."

After the Bosch visit, they attended an IT event which was organized by the National Association of Software and Services Companies (NASSCOM) and the German Fraunhofer Institute on "Digitising Tomorrow". Amongst the 18 deals signed (worth $2.25 billion), an agreement was also signed under which German will be taught in Kendriya Vidyalayas or central schools across India as an additional foreign language while modern Indian languages will be taught in Germany. PM Modi hailed Germany as India's natural partner, and believes that India and Germany can be strong partners in advancing a more human, peaceful, just and sustainable future for the world.

While the two talk technology in Bangalore, Chef Kunal Kapur dishes up a special meal in honour of their visit. Chef Kunal is one of the most celebrated faces of Indian cuisine today. The carefully curated menu had a Satvik theme. This exclusive lunch, organized by NASSCOM and hosted by PM Narendra Modi in honour of the Chancellor of Federal Republic of Germany Angela Merkel, also featured distinguished guests including the Founder and Chairman of Bharti Enterprises Mr. Sunil Mittal, Chairman of Wipro Limited Mr. Azim Premji and other renowned industrialists from across the world at The Leela Bangalore, today. The event was hosted by the PM to discuss the role of technology and innovation in manufacturing and IT services and to promote the government's promising 'Make in India' and 'Digital India' initiatives.

Chef Kunal Kapur, Executive Sous Chef, The Leela Group said, "It was an honor to cook for PM Modi ji & other dignitaries at the NASSCOM event. In line with the PM's efforts to bring India together through his Digital India campaign, the culinary team also tried to bring the diversity in the country alive through culinary fare. The menu featured food from across the country and was presented with great simplicity and elegance. In accordance with Mr. Modi's preference, we presented him home style food cooked with authentic and simple recipes to keep the meal light, healthy and delectable".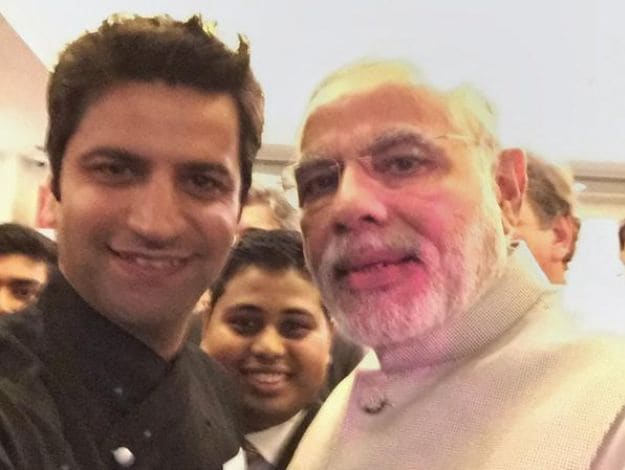 So what was on the menu? For Chancellor Merkel's last day in the country, Chef Kunal kick-started the meal with a healthy welcome drink, 'Sambharam' which is a spiced buttermilk flavoured with lemongrass. An exceptional homemade Mango and Chilli Pickle and a Chundo complemented the array of vegetarian starters served to the diners. Of special note was the 'Murungaelai Adai', which is a drumstick leaf pancake. This was paired beautifully with Chef Kapur's homemade pickles including 'Mahali', a traditional Tamil Brahmin pickle made of roots, possessing a unique smell of vanilla and cinnamon. He also served Allepey Fish Curry with Nilgiri Korma, Palkatti Pattani Masala, Araichivitta Sambar, red rice and Malabar Paratha. The Vazhapoo Vada (banana blossom fitters) was highly appreciated when served steaming hot with fresh coconut chutney.