There was a time when gourmet food was limited to just five star restaurants. That's where you had to head to if you wanted to savour a good T-bone steak, a decadent cheese soufflé or a refreshing summer tart, among other delicious dishes. But now with the herd of new-age cafes and delis mushrooming in every nook and corner of the country, a gourmet meal is neither reserved for a special occasion nor requires a fat wallet. It is the age of casual dining and you can indulge everyday, in different kinds of delectable dishes inspired from across the globe. Like Jaydeep Mukherjee, the Corporate Executive Chef of de Gustibus Hospitality which runs the chain of Indigo Deli, puts it, "It's all about good food in the end, not where it is served."
Popularly known as JD, Chef Mukherjee believes in simple flavours backed with great cooking techniques, and the use of local seasonal produce to create stunning dishes to woo his guests. He says that food should be relevant to the diners, so that they instantly connect with it, rather than decorating it with frills. Often credited for being among the forerunners in popularising the deli culture in the country, it is his deep-rooted love for food (sparked by family traditions) that has got him this far and happy in his shoes. We catch up with him to know more about his food journey, cooking techniques and plans for the future.
1. Cafes and delis are stepping up the game and how! And you've been a forerunner in this front. How does it feel to see such a positive response?
It's a nice feeling to observe the age-old and clichéd connect with good food. Worldwide, eateries are known and acknowledged for what they bring to the table, not the premises they occupy. I am happy that this is finally happening locally.
2. Do you feel casual dining is the way ahead?
Absolutely! Honest, unpretentious, good food, cooked from the heart with local sustainable produce, sans technical - read 'often rubbish'- jargon on menus has found a mark with diners worldwide and is here to stay.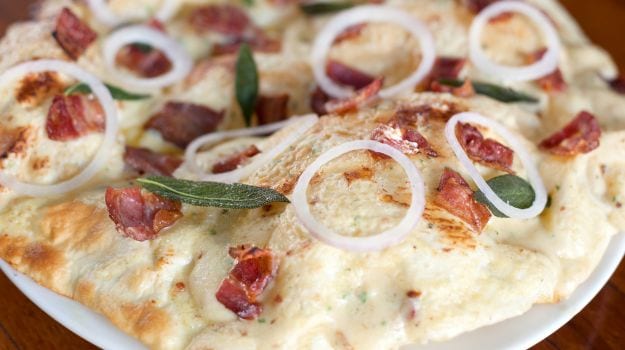 Carbonara Pizza; Image credit: Indigo Deli
3. How would you define today's Indian diner? And what's your mantra to satisfy them?
Generally knowledgeable about local and international trends in the world of F&B, focused on taste more than theatrics, and hugely opinionated - in a good way. My mantra can be defined by just one word - relevance. The Indian diner hasn't grown up eating artichoke, asparagus or palm hearts. I cook for them with vegetables I love to eat - cauliflower, beans, beets, carrots, greens - read 'saag', local tubers and a few dozen more such products that we Indians relate to. Subtle European flavours or seasonings are generally not for us, we like them bold. This relevance is the key.
4. How would you define the food at Indigo Deli?
The Food at the Indigo Delis can be best described as contemporary western, comfort food. While we cook using a vast array of cooking techniques and practices - mostly European and American - we use a lot of local, sustainable agricultural produce in our kitchens. Vegetables, herbs, fruits, seafood, poultry, meats, spices and seasonings are generally always local and sourced from farms and farmers known to us. Our 'The Day's Special Menu' is a true celebration of this, where my team showcases their creativity and passion for the art of cooking. An immense lot of experimentation and brainstorming happen every day and those dishes are offered in The Day's Special Menu.
5. Tell us more about "Comfort Kitchen". What can your diners expect?
Comfort Kitchen is my endeavour to bring to our patrons delicious deli food but designed as a far more elaborate affair than it generally is. The menus include at least six courses and over a dozen dishes. Portion sizes are kept small and the meal is paced out to make it a slightly long but never a monotonous affair. It is designed to surprise, please, humour, tease and also satiate the taste buds and force most diners to say, "...I know that flavour but just can't put a finger on it..."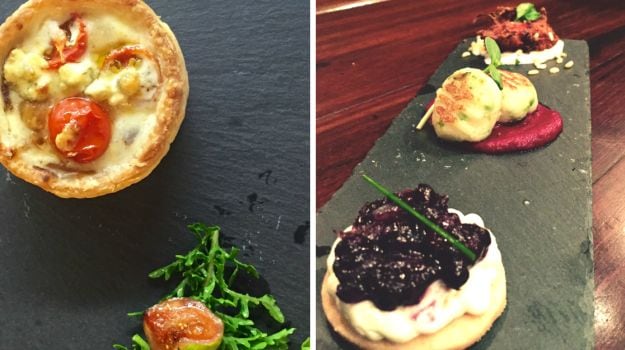 Slow caramelised onions and stilton quiche with fig and rucola, and Shallot blueberry macaron, green pea gnocchi with roasted beetroot puree, winter carrot lentil fritter; Image credit: Indigo Deli
6. Coming to Indigo, the restaurant, which has been a success story in Mumbai for over a decade, how has it evolved over the years?
It was an endeavour not to create a fancy restaurant menu but to do food that was close to our hearts. Our food and style is less hurried today. I make it a point to stay away from fads as far as possible. We stay true to our course and watch the tide go by and it brings me immense joy to see regular guests return every few nights for a bite of the Mushroom Risotto or the Deli Reuben or something special off the menu.
7. What has been the most popular dish in the restaurant till date?
It is almost impossible to answer that! I often eat three meals in the Delis and till date haven't been able to arrive at a favourite. I would like to believe my guest would say the same. However, our legendary Reuben Sandwich, the Lamb and 3 Cheese Burger and the Mushroom and Red Wine Risotto have been hugely popular over all these years.
8. Did you always dream of becoming a chef? Tell us your story.
I also dreamt of becoming a chef. I wanted to be writer, a photographer, a wildlife conservator, an aviator and a designer across the spectrum of years as an adolescent. My journey into the fascinating world of food, however, I owe to my mom. She was a fabulous cook and would go to great lengths to feed us gourmet meals. She would spend hours at the local library, scouring recipes that appealed to her, and methodically copying them in her stylish cursive into sections in a very neatly maintained recipe book.
From simple snacks to more elaborate meals, she did it all with such flamboyance and passion that it stirred us kids and brought smiles to our faces. The seed was also in a manner sown during summer vacations spent in my ancestral home in old Kolkata, an ancient gargantuan palace of a house, where the entire clan congregated from various corners of the globe. The kitchens were massive and were manned by this fleet of cooks called 'Thakurs'. They had their own hierarchy and a very definite code of conduct. Every meal was an event in itself and one could hear the grinding stones churning out various blends of masalas through the day. We kids, almost a dozen and in the same age group, hung around the kitchen and raided it every now and then to steal anything from hot kachoris to begun bhaja and rosogullas.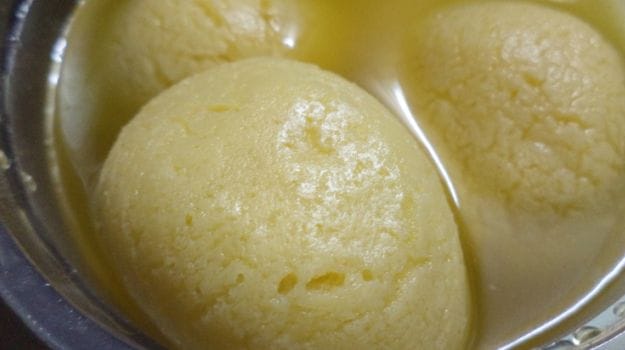 In retrospect I believe it was in those formative years, immersed in heady aromas emanating from my mum's kitchen and the ancient one in Kolkata that I realised that few other professions had it in them to provide such instant gratification and pleasure as one related to food did. She is no more, but what she taught me about food I will always cherish and her recipe book is my most prized possession.
9. How would you define your style of cooking?
My style is completely unpretentious and bold and the backbone of my cooking is science and great technique; both I continuously aspire to master.
10. Current ingredient obsession? What all have you been cooking with it?
Ginger. I am adding ginger in myriad forms to almost anything from soups to desserts -
a honey roasted pumpkin and ginger soup, Baba au rhum - a classic served with candied sticky ginger ice-cream, mocha and caramelised ginger short ribs... and some such.
11. The one dish you are extremely proud of creating?
The Lamb and 3 Cheese Burger I had put out one weekend at our bastion in the Palladium Mall. We sold several dozen portions and ran out of it that day and on every weekend thereafter. We brought it back on the a la carte menu and it has been hugely popular ever since.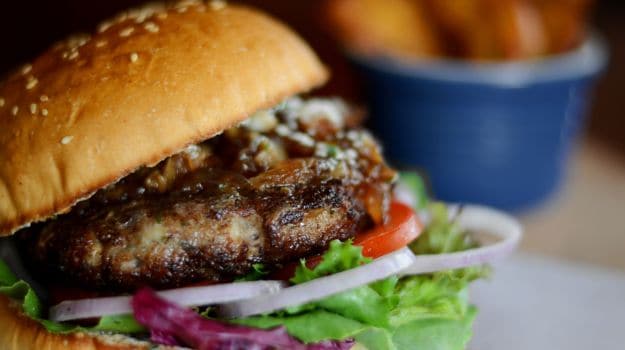 Lamb and 3 cheese burger; Image credit: Indigo Deli

12. 3 ingredients that you cannot do without in the kitchen?
Great fruity olive oil, garlic and ginger.
13. What's your take on modern/ fusion food?
I like it, like I like soccer! I don't play the game so much but love to watch the pros in action.
14. What's your piece of advice to aspiring chefs?
Do what you do with belief and conviction. Find your calling and believe in your heart.
15. The best meal you have had?
Among many others, a steaming hot khamiri roti with home-made apricot jam during a motorcycle trip in the high mountains of Ladakh while the mercury had plummeted many notches below freezing.
16. An important cooking lesson you've learned in your career?
Don't try to do too much. The best meals in my life have been the very simple ones, in simple settings.

Reuben sandwich and Lobster Benny; Image credit: Indigo Deli

17. What's comfort food for you?
'Khichuri' or the Kolkata version of Khichdi, served with 'beguni' or aubergine fritters and a 'deem bhaja' or masala omelette desi ghee sprinkled all over. It's an indulgence I have grown up associating with cold and rainy afternoons.
18. A chef who you admire?
Several but on the top of the list would be Rahul Akerkar - the man who taught me not just simple from-the-heart cooking but hospitality of the most stellar kind.
19. What does it take to run a restaurant like a pro?
Immense integrity, hard work and a very understanding wife / spouse.
20. What's next in your plan?
To open several Indigo Delis in several cities and spread the joy of great cooking and food. On a personal front, I have this idea of a beautiful restaurant I wish to experiment with... but that's in a few years' time.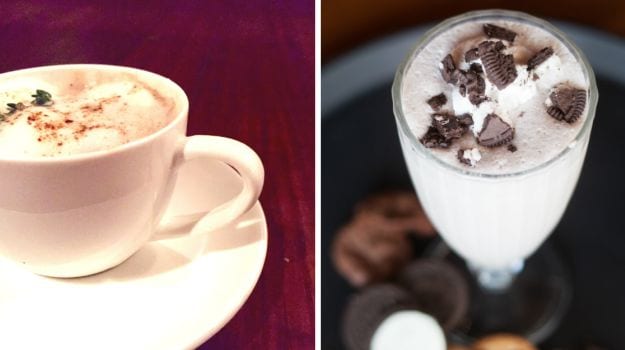 Image credit: Indigo Deli