Butter chicken, Tandoori Chicken, Chicken Do Piyaza, Chettinad Chicken, Chicken Changhezi, the list of Indian Chicken specialties is endless. And now, India's love affair with chicken has spread to many more around the globe and is no more just a local phenomenon. Remember Justin Beiber revealing to Ellen DeGeneres how he loves his fill of Chicken Tikka Masala? Well, there is no way you can escape the charm of succulent pieces of chicken tossed in heart-warming masalas. However, when given a chance chicken can be more than just a decadent curry or a plate of rich malai tikkas. It can, in fact, help you lose the extra inches you have been looking to lose for so long! Have a look how .
Why Does Chicken Help In Weight Loss?
Macrobiotic Nutritionist and Health Practitioner Shilpa Arora explains, " Chicken is packed with lean protein that helps you keep satiated for a longer time, because protein helps body burn fat more effectively. Try to have local farm raised chicken or organically raised chicken. Grill, stir-fry or add them in stews for maximum benefits. Avoid fried chicken or the chilli chicken from restaurants, it is laden with toxic calories from hydrogenated fats that are present in the oils used to prepare them. You can have homemade chicken tikka, tandoori or roasted chicken, chicken soups or chicken salads for best benefits.Bangalore based Nutritionist and Wellness Consultant, Shalini Manglani says, "Chicken is a white meat like fish, which has lesser fat quotient and hence can be used instead of red meat in a weight loss plan. Organically produced chicken is preferable. However it is important not to overdo the quantity of chicken, and eat eat as much is required based on one's BMI. I have clients who come in and eat colossal amounts of chicken in an attempt to lose weight. Simple grilled, marinated or soupy preparations with a side of vegetables for fibre are ideal. Chicken gravies can be avoided on a weight loss plan."
To sum up, here are some more points that may help you make the best out of chicken for weight loss.
1. Boneless and skin less chicken breasts makes for the leanest and fat-free cuts.
2. Broiling, grilling or baking are the healthiest styles of cooking to gain maximum nutrition without compromising on flavor and taste.
3. Balancing the chicken with healthy fruits, veggies and wholegrains lends a more holistic nutrient value to your meal and increases your chances of a healthy weight loss.
Here are some Healthy Chicken Recipes That May Aid Weight Loss
1.Oats and Chicken Porridge
Recipe by Chef Sanjeev Kapoor
Having this healthy potion right in the morning will keep you full till lunch. High in protein and fibre, this recipe is a perfect blend for those looking to lose those extra inches.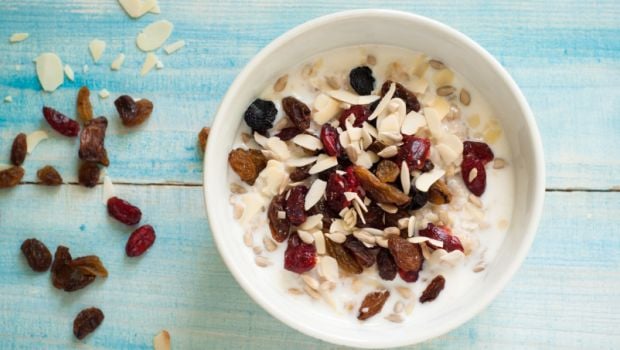 2. Asian Sesame Chicken Salad
Recipe by Chef Ritu Dalmia, Le Cafe, New Delhi
Super nutritious chicken breast strips mingled with greens, dressing, almond, sesame seeds and asparagus makes for one yummy treat you can munch on guilt-free!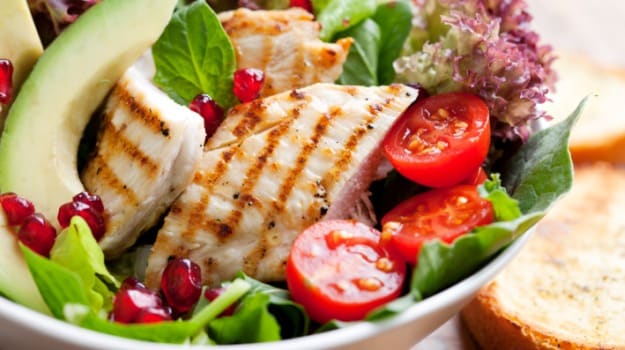 Delicious chicken chunks served in a lettuce cup/on tortilla chips with salsa dip. Whoever said weight loss was hard? We can't hear you anymore.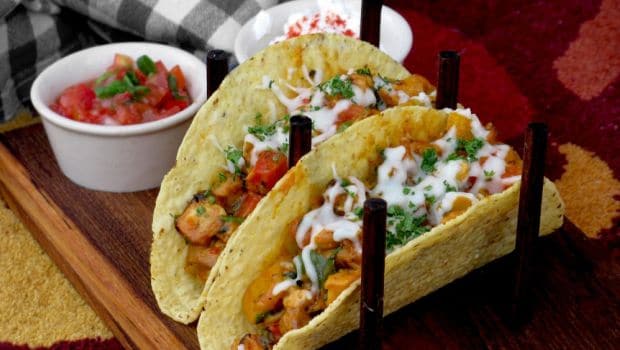 4. Chicken Quinoa Biryani
Recipe by Divya Burman, Food Blogger
Also called the super grain, Quinoa is rich in fiber and help avoid unwanted cravings especially if you are on a diet. This is for all those who love their biryanis a bit too much. Dieting was never so much fun.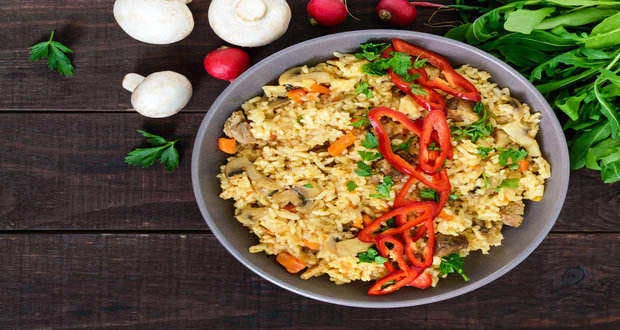 5. Grilled Herb Chicken Breast with Honey and Asparagus
Recipe by Tara Josh
Grilled chicken marinated in honey, thyme, lemon and served with crisp asparagus and potatoes, this stellar recipe is packed with all things healthy and delicious.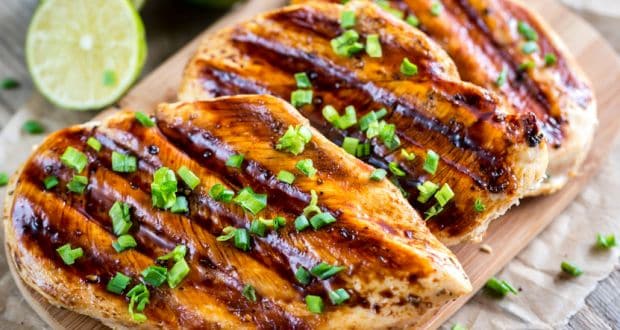 6. Chicken Soup
Recipe by Manju Malhi
The blend of chicken with some lemon, rice and pepper in this soup make it the perfect comfort dish in this nippy weather. And it may help you save a few pounds too.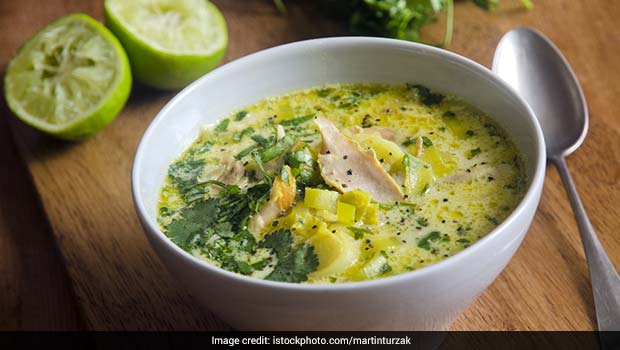 About Sushmita SenguptaSharing a strong penchant for food, Sushmita loves all things good, cheesy and greasy. Her other favourite pastime activities other than discussing food includes, reading, watching movies and binge-watching TV shows.