Every time November comes around, I start getting excited about all the wintry produce that makes its way into my kitchen. There's delicate, pearly ponkh, and sturdy sweet-fleshed yams. There's mogri (rat-tail radish), and amba haldi, which looks and tastes like a cross between ginger, turmeric and mango. Fresh
leafy greens
such as sarson and bathua pile up in my vegetable crisper. My lovely
Gujarati
neighbour sends around a bowlful of homemade undhiyu.And yet, winter wouldn't be winter without the profusion of
berries
that swell my shopping bag, every time I return from a visit to my fruit vendor. Nothing appeals to me quite like a plate of scarlet- tinged
strawberries
at breakfast. A close second comes the tongue-tightening amla, and the latest entrant, the (slightly insipid but bursting with health) blueberries. I'm also a huge fan of cape
gooseberry
, or what my fruit vendor calls rasbhari. And sometimes, just sometimes, the summer berry too -
mulberry
, juicy and blackly- purple in colour, with a restrained, vanishing sweetness.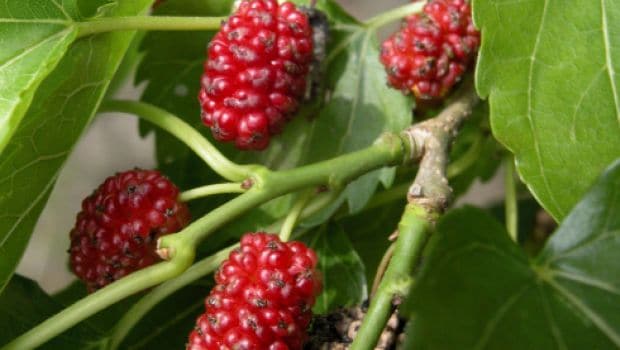 Winter wouldn't be winter without the profusion of berries. Photo Credit : Istock
With such a surfeit flooding my home, there's not much I can do to resist the lure of cooking them. I pour them into
jams
and preserves, scoop them into homemade ice-creams, add them to
leafy salads
for a pop of flavour, toss them with creamy yoghurts and crisp muesli for breakfast, and cook them into compotes that I eat with pancakes. The
amla
I fortify with sugar, saffron and cardamom, and boil into a murabba (superb when eaten with hot theplas). The rasbharis become a chutney that I eat with parathas, or get baked into tarts. Meanwhile, the strawberries are juiced into a phirnee, stirred into sludgy
rice puddings
, or crowned with sugar and thick, fresh cream a la any self-respecting Panchgani.
1. Eton Mess
One of my favourite strawberry
recipes is an old-fashioned English one, considered a bit stodgy now (but still always delicious!). This is the Eton mess, traditionally made with strawberries that sit atop a bed of meringue, fruit and whipped cream.Egg whites 4 eggs
Caster sugar 375g
Icing sugar 125g
Strawberries 8 cups
Lemon juice 2 tbsp
Whipped cream to servePreheat the oven to 100 degrees C. Meanwhile, whisk egg whites in large bowl until medium soft peaks form. Spoon in 125g caster sugar in dribbles, while keeping on whisking. It is better to use an electric mixer for this. Similarly, add the icing sugar. Keep whisking for five-six minutes until mixture is glossy. Place on a lined baking tray, piped into whatever shape you like, and bake for two hours or longer until it is crisp and crunchy and dry. Allow to cool; that's your meringue sorted.In the meantime, melt 250g of the caster sugar in a large frying pan, then add 6 cups of the strawberries, and cook for a few minutes till the fruit softens. Then blitz into a puree in the mixer. Cool. Chop up the remaining two cups of strawberries. To serve, lay the meringues in a bowl, then pour the puree on top, layer the whipped cream, and finally decorate with the chopped strawberries.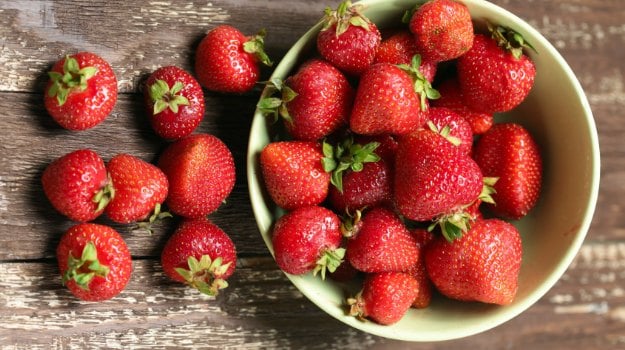 Strawberry recipes is an old-fashioned English one, considered a bit stodgy now.
Photo Credit : Istock
2. Gooseberry Chutney
This is a rather quick, easy chutney that is made from cape gooseberries. I use Kolah's vinegar, available in Surat, and Parsi- owned food stores, but at a pinch, any vinegar will do.Gooseberries 1 kg
Sugar 750g
Chilli powder 2 tbsp
Vinegar 150ml
Salt, to taste
Ginger- garlic paste 2 tbspMelt the sugar in a frying pan. Meanwhile, mash the gooseberries roughly until slightly softened but still chunky. Simmer until the sugar has melted fully into the fruit. Add in the remaining ingredients, simmering until it reaches the consistency of a chutney. Cool, and serve.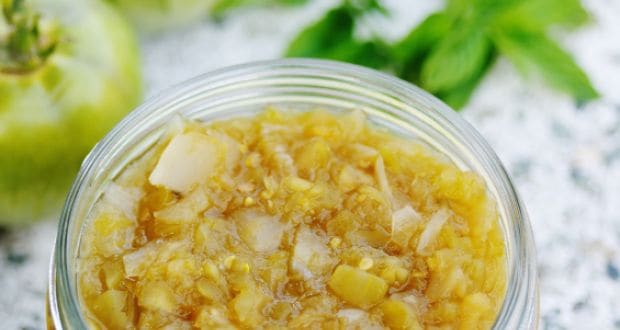 Indian Chutney recipes are the integral component of Indian cuisine.
Photo Credit : Istock
3. Quick Mousse with Blueberries
I don't find the shy sweetness of blueberries very appealing, to be honest, but they are healthy, and so I pop them into this quick and easy mousse concoction. A word of caution though - the egg whites are not cooked, so if you want to attempt this recipe, make sure the eggs are organic and pasteurised.Egg whites 2
Caster sugar 100g
Heavy cream 300ml
Blueberries 200g
A squeeze of limeWhisk the egg whites in a big bowl until they rise into soft peaks. In another bowl, mix the cream and sugar; this too, should form gentle peaks, not stiff ones. Fold the whisked egg whites into the cream peaks, and cool for a few minutes.In the meantime, put your blueberries in your serving bowl, and drizzle the lime juice evenly over them. Layer the mousse on top. Top it with chopped up nuts or shaved curls of chocolate, if you like.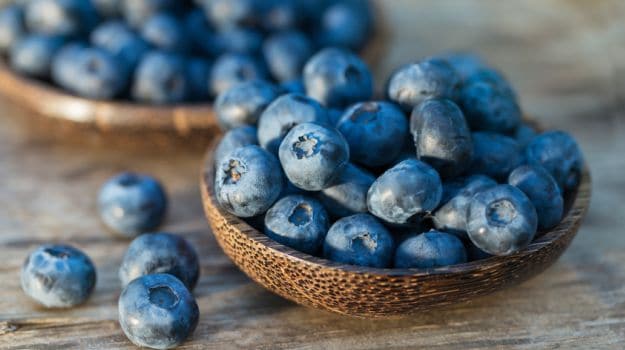 Eat blueberries for breakfast and shine all day. Photo Credit : Istock
4. Creamy cape gooseberry
This is an easy but rather decadent recipe that only seems suitable for the crisp, cold days of winter. The cream is very versatile — you can pair it with any stone fruit or berry, or even layer it on cakes.Mascarpone cheese 160g
Crème fraiche 270g
Caster sugar 50g
Gooseberries 400g, topped and tailed (If they are not sweet enough, pop them in a pan with some sugar, and simmer for about ten minutes. Use this as a base instead).
Vanilla essence 2 tspCombine the mascarpone and crème fraiche, and beat them until they have been fully mixed. Add the sugar and vanilla essence next, whisking all the time until just combined. Put in the fridge to cool. To serve, simply layer the cool cream over the fruit.In my house, winter isn't winter without the comforting smell of baking wafting through it; the intensely satisfying creaminess of
kheer or sooji;
a heaving spoonful of
murabba
. All these things are delicious anyway of course. But it is only when enriched with berries, that their innate luxuriousness gets tempered with a gentle delicacy, thus making each dish simultaneously sustaining and feather-light.
About the Author:Meher Mirza is an independent writer and editor, with a focus on food and travel. Formerly with BBC Good Food India, she loves anime, animals and artsy things but also comics, technology and death metal.Disclaimer:The opinions expressed within this article are the personal opinions of the author. NDTV is not responsible for the accuracy, completeness, suitability, or validity of any information on this article. All information is provided on an as-is basis. The information, facts or opinions appearing in the article do not reflect the views of NDTV and NDTV does not assume any responsibility or liability for the same