Ditch the Sugar-Laden Colas: Make Your Own Flavoured Water This Summer
Rachael Francis, NDTV Food | Updated: May 18, 2018 12:11 IST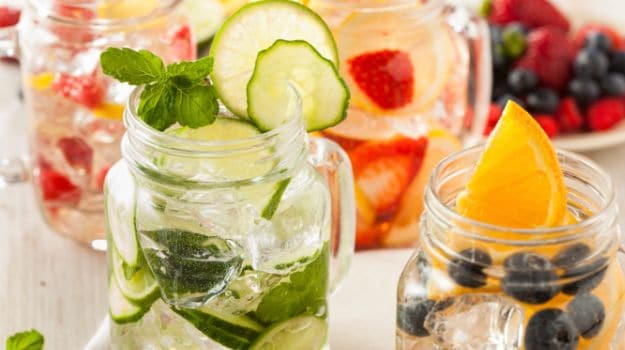 The summer is upon us, andwith the mercury on the rise, what you should keep reminding yourself time and again to beat the heat is to stay hydrated. So yes, water should be your best friend for the next couple of months. But, good old water could get boring, lacking the satisfaction of quenching thirst that comes from indulging in frizzy drinks, decadent smoothies and caffeine-based beverages. So how do you get the best of the two worlds? Well, here's a refreshing way to spruce up H2O – enter flavored water (and no, we are not talking about the store-brought variety.

There's nothing like adding some natural goodness to a drink. Summer brings along with it a variety of ingredients such as mangoes, cucumbers, melons, lychees and the like, which you can use to naturally flavour water. The best part – there are no set rules, so you can go all out to soak in the best of the season!

We have put together some interesting ideas to help you get started -

Refreshing Cucumber

(Also read: Headaches, Mood Swings & Fatigue: What Happens When You Don't Drink Enough Water?)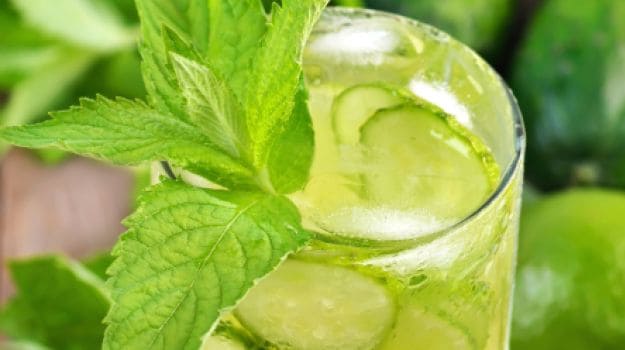 Cucumber does not only keep you hydrated but it also helps you maintain the right body temperature. In the scorching heat, it works as a great source of energy. It acts as a toxin cleanser that is great for your skin and hair. Another magical quality about this veggie is its ability to curb your appetite.

(Also Read: 20 Recipe Ideas for Leftover Cucumber)

To make your own cucumber water, cut a few slices of cucumber and add it to a jug filled with chilled water. Stir in some sugar and lemon juice, top it off with fresh mint or basil leaves, and keep sipping all day long.

For the Love of Melons

(Also Read: Myths and Facts: Body Hydration)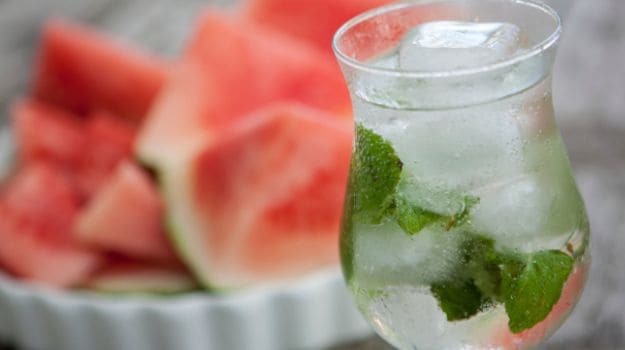 Melons make up for a great summer snack because of their high water content that keeps dehydration at bay. Watermelons and muskmelons give your liver and kidneys an overall boost because of its ability to flush out toxins. A brilliant way to savour their goodness is by cutting them into cubes, adding the pieces into a jug of water along with some crushed ice, and keeping it in the refrigerator overnight.

Quick tip: if you are a spice lover then add some sliced jalapenos for an extra kick!



Very Berry

(Also Read: 5 Sensational Smoothies)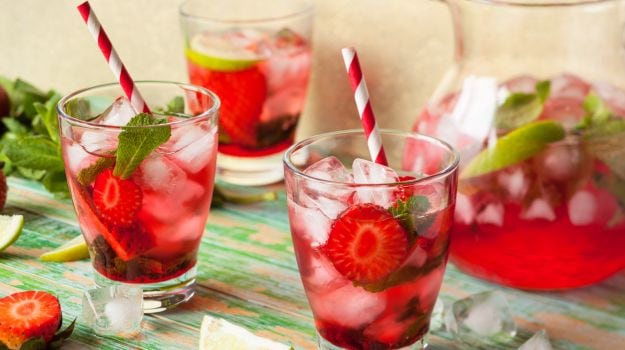 Not only are they juicy, summery and delicious, they're loaded with nutrients too. Packed with antioxidants (like vitamin C), strawberries, blueberries and blackberries offer a wide range of health benefits. They act as great immunity boosters, make your eyesight better and protect you from the harmful UV rays of the sun.

Berries work great with most ingredients especially mint and citrus flavors. To give your drink a berry twirl, add a few of them to a jug of chilled water and keep it overnight in the fridge to develop the flavors. For some fruity notes, add a few slices of pineapple or peach along with honey to make a delightful treat.

Herbs That Smell Summer!

(Also Read: 20 Recipe Ideas for Leftover Cucumber)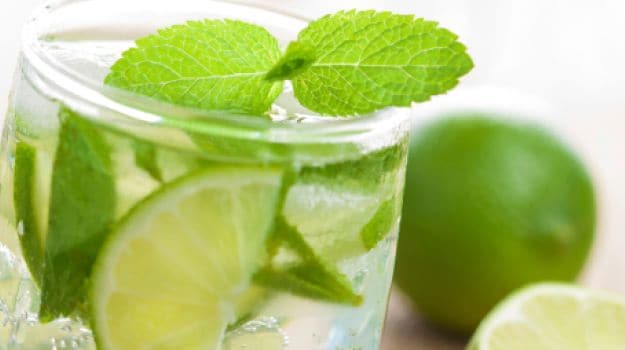 Mint has the magical ability to bring about a feeling of instant freshness. It is great for your stomach and can add that extra punch to any summer drink. Its helps in weight loss and treats many common ailments like nausea and headaches. This herb can be accommodated with other summer fruits and veggies like lemons, strawberries and watermelons to keep you on the go.

Basil is also a perfect choice for the hot season as it has various anti-bacterial properties that are great for you. It also helps cure many bowel related problems and is essential for cardiovascular health. Make the most of its refreshing flavour by adding it to a jug of water along with oranges, strawberries and lemon slices. The best part is that it lasts up to two days when refrigerated!

Spice it Up!

(Also Read:18 Recipes for Leftover Mint)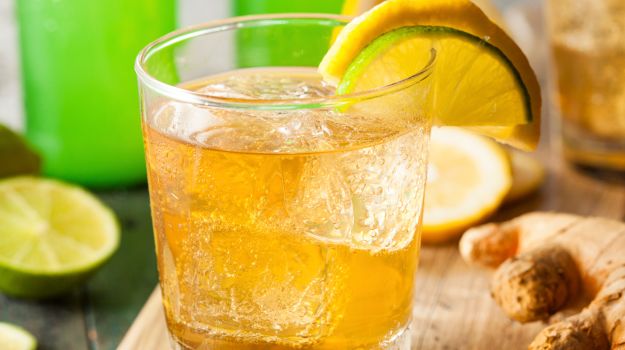 Ginger is not only known for its digestive properties but also helps in soothing various kinds of pain and swelling. It works as an antioxidant as well, thereby protecting you from many diseases. The best way to incorporate this spice in your drink is to either grate it in your summer drink or by making a ginger syrup, that is, to reduce it with some water and sugar and adding it directly to cold water along with some mint. A quick tip: add some sliced apples or any other fruit to make it more refreshing.

(Ginger Could Help Control Diabetes)

​Bayleaf, Lemongrass and Kaffir lime leaves are great summer spices too. Each has a distinct flavor which when combined with other ingredients, lends a refreshing note. Team them with blueberries, orange slices or cucumber slices and refrigerate the jug of water for a few hours.

Fennel is another great spice option. It is an excellent source of Vitamin C that makes your immunity stronger. It increases the flow of digestive enzymes in your body thereby helping you to digest food quickly. To make fennel flavored water, soak the seeds in chilled water overnight and add a pinch of black salt to it.

(Fennel, Fenugreek and Coriander: 3 Spices that You Thought Were Indian but Aren't)

Citrus Boost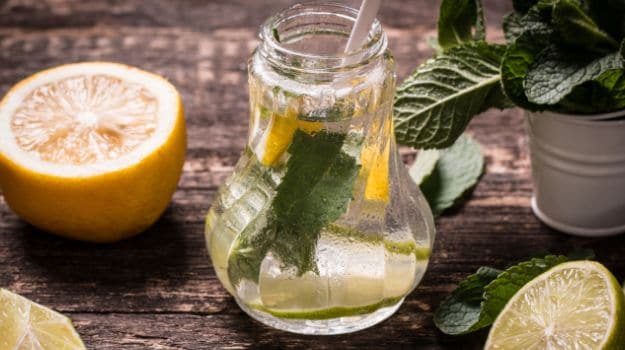 Oranges, grapefruits and lemons are loaded with vitamin C. Imagine how pretty your plain old water will look when you combine slices of these fruits to it. Since they have natural sugars and lesser calories, they are a much healthier option, keeping you energized for a longer period. Try making your own version by adding slices of citrus fruits in a pitcher, pour in chilled water and ice cubes, tip in some mint leaves, and keep it in the fridge for a few hours. You can also add a pinch of cayenne pepper or a few sprigs of lemongrass to make it more aromatic.

(An Orange a Day Can Keep Cancer Away)

Tip: Mash the fruits a little before adding them to the water to extract all juices!

Vanilla Blend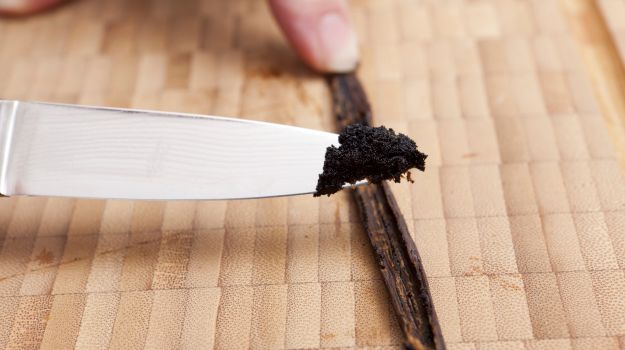 The most-loved flavour of all time, you can also use the pods to spruce up your glass of simple water. Its sweet smelling aroma works as a great stress reliever. Vanilla is filled with Vitamin B that helps in curing skin disorders and infections. To jazz up your plain water pitcher, add a few scrapped vanilla beans along with some crushed ice and keep it in the fridge for one to two hours.

(Vamp Up Your Vanilla Baking)

So this summer, switch to health and give yourself the much needed respite with these home made flavoured water. We are sure you are going to love every bit of it.