Don't Throw Them Away! Tamarind Leaves Have Some Magical Qualities
NDTV Food Desk | Updated: June 27, 2017 16:43 IST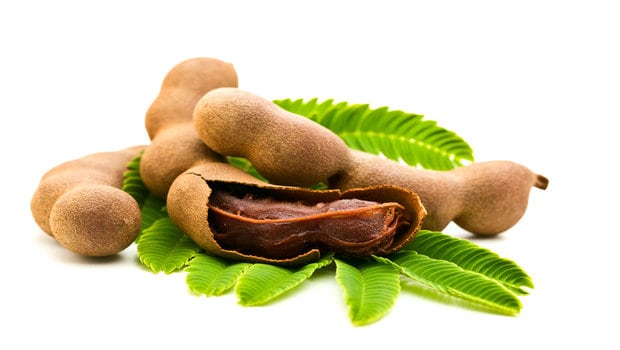 Tamarind leaves, commonly known as 'Imli Patta' in India are the leaves of plant Tamarindus Indica which is a tall shade tree native to Africa but is widely grown in Asia as well. It is believed that Arab traders introduced tamarind to India and since then, we have become the largest producer of tamarind. Besides the tangy tamarind, its bright green leaves can also be used. They may be often ignored or thrown away, but you will soon realize just how wonderful they can be.

Fresh tamarind leaves are available only during the spring season, but you can find dried ones all throughout the year in grocery stores. Tamarind leaves are naturally dried under sun to increase their shell life. Tamarind leaves have a sour and tart flavour because of the presence of Vitamin C and tartaric acid. They are known to contain fiber, potassium, iron and even calcium.

Culinary Uses of Tamarind Leaves

Tamarind leaves are used to spice up Asian soups. In countries like Indonesia, Malaysia, Singapore and Philippines, tamarind leaves are often used in seafood dishes to add extra flavour. In Myanmar, they are cooked with the flower buds of tamarind as a delicious veggie.

Tamarind leaves can also be used for garnishing and in salads. You can totally transform your dish by sprinkling these tangy leaves. You can make a quick snack by mixing puffed rice, boiled beans, peanuts, fried onions and some tamarind. It is quick and easy to make and perfect to beat sudden hunger pangs. According to Chef Dhruv Oberoi from Olive Bar and Kitchen in New Delhi, "There are some classic recipes like the 'Sosatie' in which fish and prawns are marinated with tamarind juice, garlic, apricot, cumin and chillies and then, we sprinkle some tamarind leaves to give it a whole new flavour." "I've also experimented with a lovely sorbet made with tamarind leaves that has a delicious tangy flavour and can be served as a palate cleanser," adds Chef Dhruv. In South Indian cuisine, many dishes are incomplete without tamarind leaves. It is majorly used in curries, chutneys and rasam. A pickle made with tamarind leaves is very popular in the eastern part of the country. It is considered to be good for digestion as tamarind leaves act as a laxative. In Andhra Pradesh, a special chutney called 'Chintachiguru pachadi' is made by adding some fresh or dried tamarind leaves with peanuts, garlic cloves, dried red chilies, and cumin seeds. You can always flavour your favourite yellow dal by adding a cracking tempering of tender tamarind leaves to give it a tinge of sourness.

(Also read: The Sweet and Sour Tale of Tamarind: A Powerhouse of Flavours)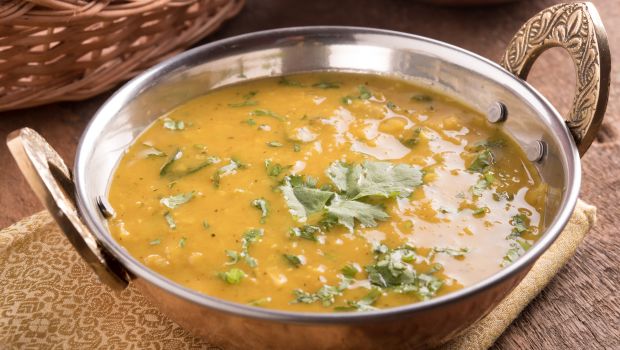 Health Benefits of Tamarind Leaves

Not only can tamarind leaves add great flavour to your dishes, they are also good for your health. Here are some benefits of tamarind leaves you may have not known:

1. Tamarind leaves are considered to be very effective in easing joint pain and swelling because of their anti-inflammatory properties.

2. It is rich is ascorbic acid, Vitamin C and tartaric acid that help in building your immunity naturally.

3. A tamarind leaf extract which can be prepared by soaking the leaves in water can be used as an antiseptic for healing wounds and skin infections.

4. Tamarind tea can help in relieving cold, cough and sore throat. Just boil some finely chopped leaves in water, add honey and a squeeze of lime and drink up to feel better instantly.

5. The juice of tamarind leaves can help in relieving menstrual cramps. Consume a teaspoon of it along with water to feel better.

Some people might be allergic to certain enzymes present in the plants and so, you must consult a doctor before using tamarind leaves for medicinal purposes.