I fondly remember fighting with my sister when we were children for the
imli
candies that our father brought almost every week from a local store. The tangy taste of that brownish pulp would be the ultimate treat for my taste buds, to an extent that I even hid them to savour those last few remaining candies. From my all-time favourite snack of
papdi chaat
with extra tamarind sauce to the perfectly tart
sambhar
that my aunt would make, I only grew fonder of this lip-smacking ingredient and was in awe of the many ways it could be used to cook dishes.
(10 Best South Indian Recipes
)Said to be originated in the regions of Africa, this fruit has gained unprecedented popularity in different global cuisines. From Mexican food to Malaysian and Thai cooking, its versatility has crossed all boundaries. It's good for you too! This prized condiment is a rich source of anti-oxidants and minerals. It also has a long history of medicinal uses. Many involve easing stomach discomfort, aiding digestion and many other common diseases.
(How to balance the flavours in your cooking)
Fresh or Diluted: You Make the Choice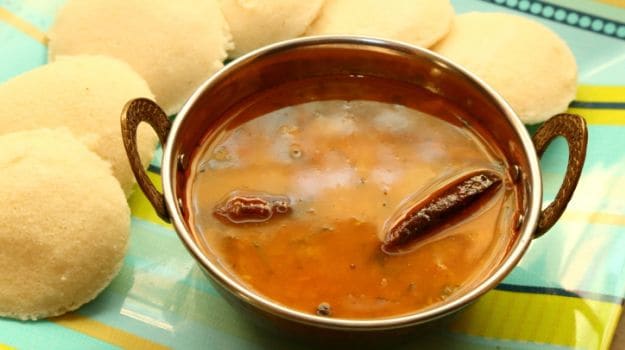 Imli water is used to make sambhar
Tamarind, off the tree, has a hard shell covering soft meat with big black seeds. In order to use it, you need to first crack open and discard the hard shell, then simmer the meat in hot water for around five minutes. Remove from the flame, and allow it to cook slightly. Then, mash the pulp and sieve it roughly with your hands to remove the seeds. The resulting pulp can be used to make tangy
imli
candies, chutneys, and delicious Thai foods like Pad Thai. To get tamarind water, soak tamarind pods in warm water for at least fifteen minutes. After they soften, crush the pods and extract the pulp. Pour more water on the remaining pod, crush and extract the pulp again. If you find the pod to be still pulpy, you can add a little more water and extract the juice again. Mix all the extracts and add more water to dilute it to a juice-like consistency. Strain this water, and the resulting liquid is called tamarind water, often known as
imli ka pani
in Hindi and
puli thanni
in Tamil. This water is used in many recipes like
sambhar, chutneys, rasam
etc.(
Finger-licking good: Karam Sethi's recipes for Indian-style snacks
)
Flavour Profile and Modern Twists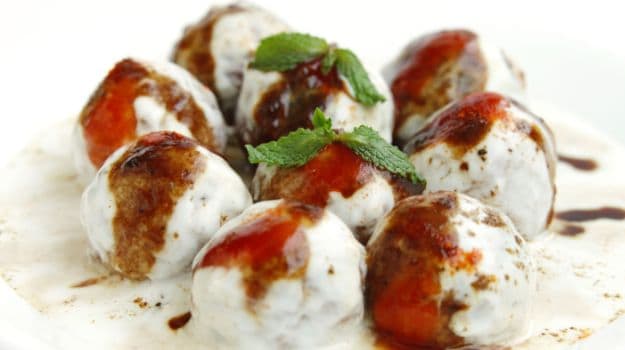 This fruit has a distinctly sour flavour that intensifies the colour of the dish while adding acidity and sweetness. From all-time favourite street foods like
Chaat Papri
that are incomplete without its tang to different marinades, reduction sauces, Goan Curries and soups, the list is never ending.
10 Best Indian Curries
Chefs nowadays are using it to flavour different dishes like salsas, jams and sorbets. It is used as a substitute for balsamic vinegar to make salads or as a barbecue sauce it makes for the perfect glaze on ribs, meats and chicken. Even as summer thirst quencher, it's the basis for a chilled glass of
jaljeera
or the famous
imli ka sharbat.

We have compiled 10 easy recipes that use tamarind to get you started and explore the myriad uses of this fruit in everyday dishes :1.
Masala Puri
Gol gappas
are undoubtedly the crowning glory when it comes to street food. The concoction of crunchy fritters with a filling of chickpeas and spiced potatoes, and topped with tamarind
chutney
and mint-flavoured water is hard to resist. Known as
paani puri
is Maharashtra or
puchkas
in Bengal, you can also make them at home.
(Indian Fast Food: Top 10 chaat recipes)
2.
Goan Coconut Curry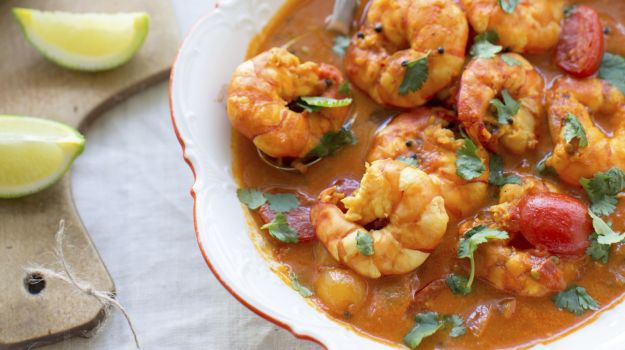 Coastal flavours have the potential to rejuvenate our senses and so does this dish. The sweet flavour of tender coconut along with roasted spices is liked by even the choosiest eaters. Accompanied by some boiled rice and it makes for a perfect meal for your family.3.
Chicken Vindaloo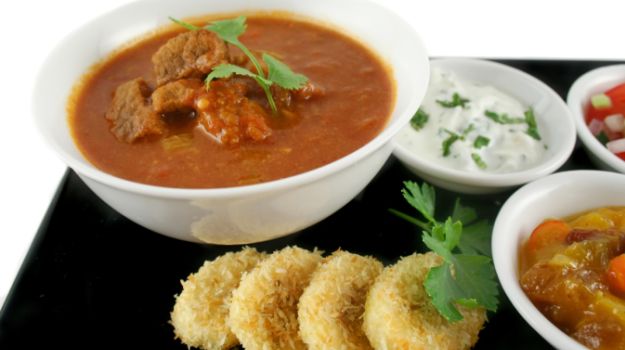 Goans are known for their famous Vind Aloo that has found many modern adaptations now. It is a delicious curry made with tomato puree, along with spices such as fenugreek and red chillies. The addition of tamarind to the gravy lends it character and makes it an absolute treat.4.
Sticky Tamarind Chicken Wings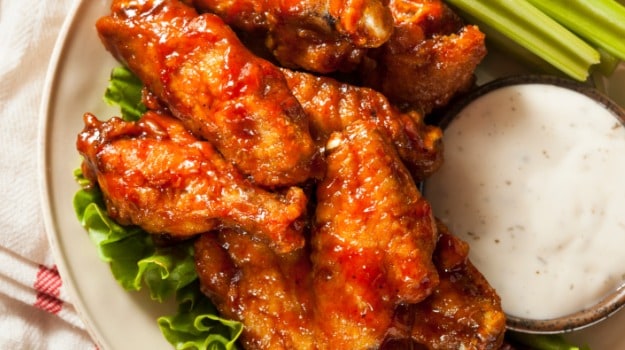 A modern twist to the fried chicken wings, it makes for a perfect appetiser at dinner parties. The lip smacking glaze made from tamarind sauce is simply delicious. 5.
Eggless Noodles with Red Chillies and Tamarind
Mix up this healthy yet scrumptious salad when you're in the mood for something light and quick. The spicy and tangy vinaigrette influenced by Malay flavours is lip-smacking good.6.
Tamarind Rice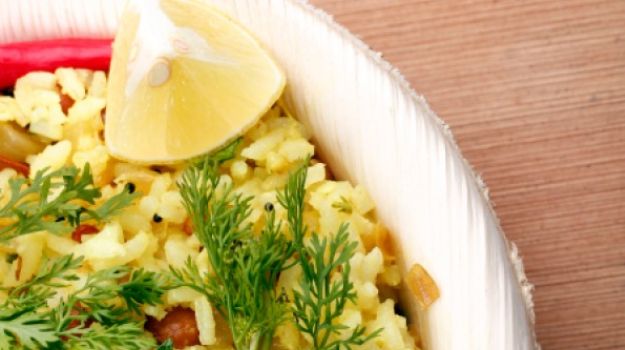 Jazz up plain old boiled rice with some tang. Yummy enough on its own, it's generally prepared in south Indian households but has gained popularity all over India.7.
Fish Gassi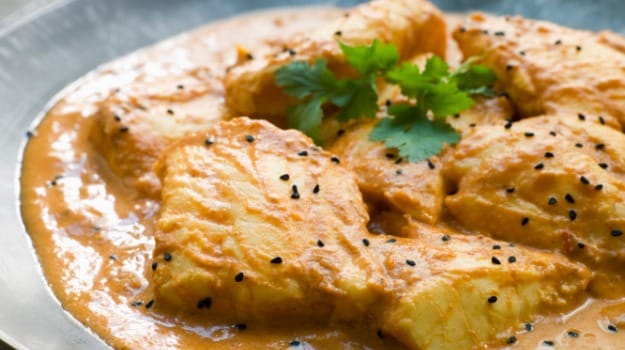 Another South Indian delicacy that is smooth and delicate with some coconut milk and South Indian Spices, mainly mustard and curry leaves. Made slightly sour with some tamarind pulp, it's ideal for the Indian palette.
(10 Best South Indian Recipes)
8.
Stuffed Baby Eggplant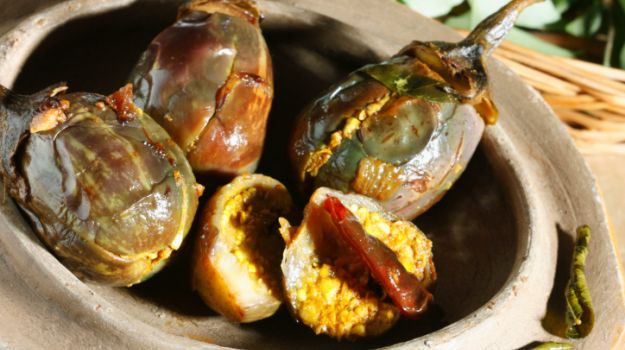 Here, baby eggplants are stuffed with cashew nuts and spices, and tossed in some tamarind pulp and lemon juice. It makes for a great vegetarian main, with a perfect balance of spiciness and sourness9.
Raj Kachori
Raj Kachori is a spicy chaat bowl packed with delicious condiments. It has refreshing flavours and makes for a unique food experience. Its filling is made from chickpeas, bhallas, and sweet yoghurt. Moreover, how would it taste the same without the imli ki chutney?10.
Jaljeera
Tamarind also makes for the best summer coolers. The zesty mix of earthy spices, fresh mint flavour and some sourness from tamarind, will leave you feeling refreshed.