Who wouldn't remember eating
imli
candies as a child; not that we wouldn't love to enjoy them as adults anymore! Tamarind, or popularly known as
imli
, has been an integral part of most households in India - all thanks to its exceptional tarty flavour in delicacies like
sambhar, papdi chaat, dahi vade
, et al. Originated in the regions of Africa,
imli
has an unprecedented popularity in other global cuisines. Not only it provides a tarty flavour to our dishes, but also possesses many health benefits too. This condiment is packed with antioxidants and minerals. It also has a long history of medicinal uses, some of which include easing stomach discomfort, aiding digestion and various other common ailments.
One of the best ways to use tamarind is to make tarty chutney, also known as saunth ki chutney that is generally used as a condiment for most foods or used as a quintessential dipping sauce for Indian fried snacks like pakodas, bread pakodas, chaat, kachori andsamosas. If you have always depended on local sellers for your tamarind chutney, then we give you a simple recipe to make this tangy tamarind chutney at home without putting much efforts. Bonus: It is inexpensive, preservative less, fresh and, of course, homemade - meaning safe and healthy!(Also Read - Tamarind (Imli) Benefits: From Weight Loss to Boosting Immunity and More!)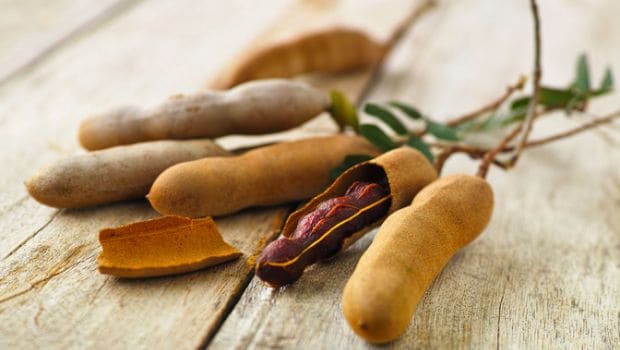 Here's A Simple And Quick Recipe Of Tamarind Chutney or Saunth Ki ChutneyTo Make At Home:
Ingredients:
Tamarind (imli)
Jaggery
Red chilli powder
Cumin powder
Black salt
Table salt
Method:
Deseed tamarind and boil it in some water over low flame for about eight to 10 minutes. If you do not wish to boil it, you can also soak it in water for about 30 minutes.
Let the tamarind cool at room temperature. When it cools, prepare tamarind pulp by following any one of the processes: One, mash tamarind in water and strain through a metal colander and discard the fibres. Press mashed tamarind with spoon while straining to get more pulp out. Two, crush boiled tamarind into puree using mixer, strain through fine sieve and discard any residue left.
Transfer the tamarind pulp to a saucepan and add jaggery to it. Bring the mixture to boil and cook on medium flame until the jaggery dissolves completely.
Now, add red chilli powder, cumin powder, black salt and salt and mix well. Taste for sweetness and add more jaggery if you want a sweeter chutney.
Once the consistency is slightly thick, turn off the gas stove, and allow it cool at room temperature.
Once cooled, transfer the chutney to an airtight container and store it in the refrigerator for up to one month or so.
How to make tamarind chutney at home
Notes:
You can use dates instead of jaggery.
Change the quantity of jaggery and tamarind according to your taste. If you wish to make it sweeter, add more jaggery or dates.
Black salt is an optional ingredient.
So, now you have a quick and not-so-tough tamarind chutney or saunth ki chutney recipe that you can prepare in the comfort of your home.