Chicken Soup Recipes- There is nothing quite like curling up with a steaming hot bowl of soup on a nippy night. Soups spell comfort and warmth. Not only do they soothe your soul but they are also extremely healthy. It is super easy to swap one ingredient for the other without compromising much on the flavours. While some broths require precise technique and measured condiments, by and large most recipes give you ample room for creativity and experimentation. Every country simmers with its own variety. Chicken soups, however, are enjoyed across the globe as one of the best loved winter warmers.

Chicken when combined with garden fresh vegetables acts as a wholesome and healthy meal, adding broth to it makes it more filling and satiating. Soups are light on stomach, easy to digest and packed with nutrition. Chicken soup is often regarded as a one pot meal. You can add vegetables, noodles, pasta and other ingredients to turn it into a wholesome meal. Those of you who are following a particular diet or closely keep a track on your calorie consumption can opt for simple, clear chicken soups instead. According to Delhi-based weight management expert, Gargi Sharma, "Opt for a light dinner that would include teaming salads with some soup. Chicken soup can easily serve as a nutritious finale to your long, tiring day."

A hot bowl of chicken soup may warm you up from inside out and also drive away seasonal cold and flu. Chicken is a rich source of an amino acid called cysteine which helps in thinning the mucous build-up in the lungs for easy elimination. Not only this, the compound is believed to have properties that can combat adverse effects of alcoholism, including liver damage and hangover.

So, what are you waiting for? We've gathered our 13 best chicken soup recipes for you. From the heartwarming Tibetan broth and Ladakhi Thupka to the classic Tom Yum and Mulligatawny, soup up one of our favourites.
Get to taste a medley of exquisite ingredients bathed in oriental flavours. The classic tom yum soup simmering in your soup bowl is a perfect meal for a light winter week night.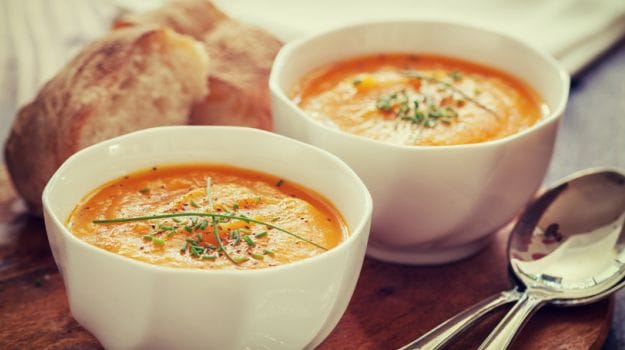 Prawns, broccoli and baby corns, all together with a host of spices, makes for a delicious soup.
Succulent chicken pieces cooked with fresh vegetables in an authentic Tibetan broth. Delicious broth made from a range of condiments, seasoning, celery, carrots, radish, pak choy, cinnamon and fried momos.​ Enjoy the coziness.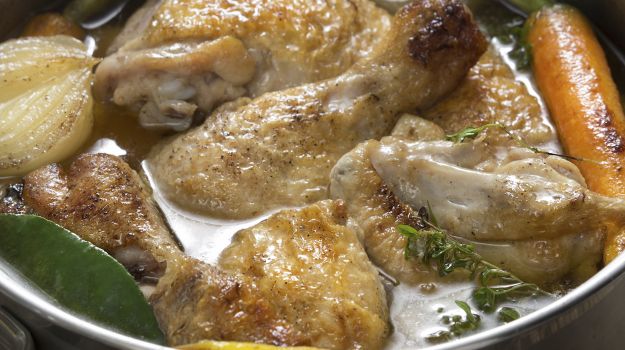 A cozy, heartwarming soup to chill with in winters.
An Anglo-Indian delight! Chicken Mulligatawany actually translated to 'pepper water'. Make way for the all-time classic Mulligatawny with an addition of chicken along with delectable spices. Slurp and satiate your appetite.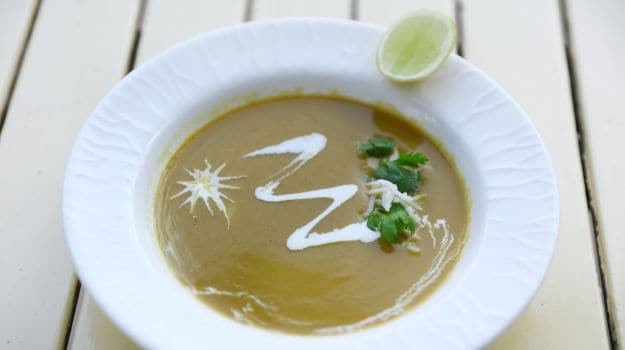 A hot and sour soup to satiate the winter chill and cravings.
One of the star delicacies from an inexhaustible list of rich Cantonese food. Cantonese chicken soup is a delectable Chinese delicacy packed with rich, healthy ingredients.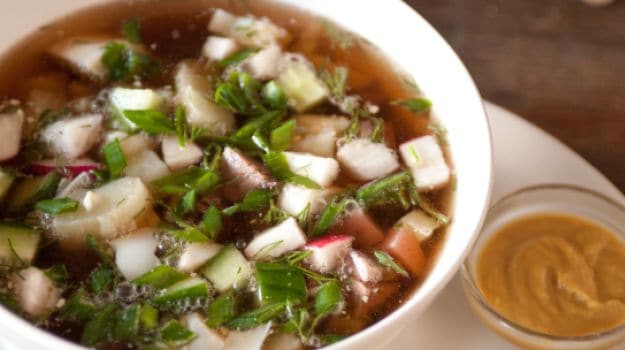 A healthy, fulfilling soup recipe to devour with friends and family.
Thukpa is a traditional noodle soup from Tibet. and a popular dish along the region of Sikkim and Arunachal Pradesh. This thukpa recipe here is a heart-warming Ladakhi broth combining chicken, vegetables and delicate egg noodles.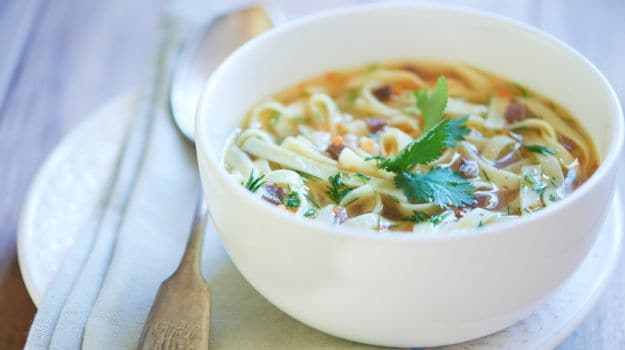 Quick and easy to make at home, Thukpa is an amazing option to cook for a light and fuss free meal.
The traditional Thai noodle soup gets a makeover. Chicken teamed with crunchy peanuts, garden fresh broccoli and aromatic coconut gives you cracker of a soupy delicacy.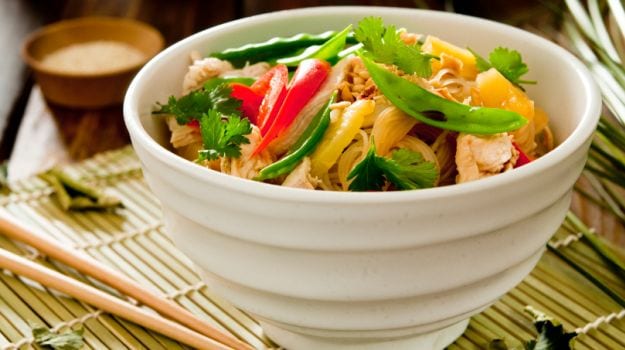 A super delicious Thai soup with the goodness of veggies.
Presenting, a soupy sensation from the South-Asian country Laos. A simple and easy way to prepare this delighting chicken noodle soup.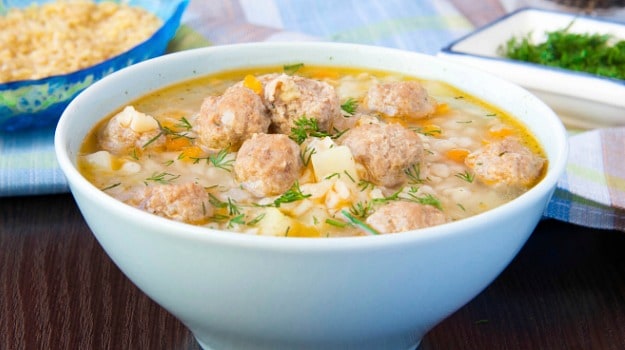 Create a wholesome meal for yourself by adding chicken strips to a delightful mix of noodle and a flavourful blend of hot spices, coconut milk and lime juice. A wholesome meal to prepare for a winter evening to cuddle up with.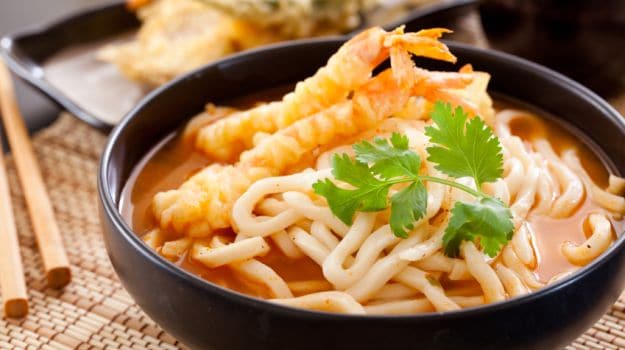 Got some chicken, fish and spinach? Throw them in and enjoy this simple and wholesome soup. A delightful, nutritious soup with the goodness of both fish and chicken. Prepare for a winter dinner party and treat your guests to this heartwarming soup.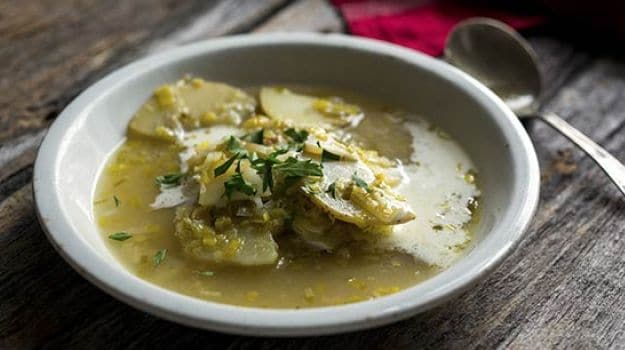 Explore the authentic flavours of Singaporean cuisine. Chicken, prawns and noodles are bathed in a concoction of shrimp paste, laksa paste and a mélange of exotic spices. This recipe of Laksa has a host of spices and herbs added to the chicken, prawn and noodles. From chillies, galangel and lemon grass to a myriad of spices, this has it all. Perfect for a one pot meal.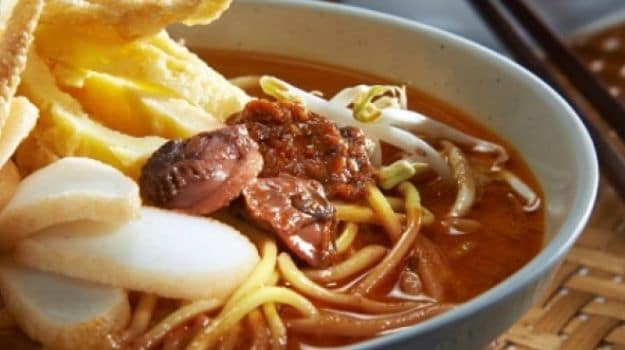 An exotic Southeast Asian dish that you can easily prepare at home.


A low fat soup with the perfect combination of healthy veggies and chicken balls. So healthy and filling, you can make this for a light dinner meal. Carrots, onion greens, star anise, mushroom, spinach leaves and a host of spices tossed with soya sauce and spices.
Perfect combination of healthy and tasty!
A silky texture corn soup with chicken, eggs and jalapenos. This comfort bowl makes for a full lunch or dinner and is packed with nutrients.
The soup is a healthy blend of nutrition and protein, something that all age groups will enjoy. The beans and tomato combination adds to a very tex mex flavour that makes the soup delicious and healthy at the same time. A must have during the monsoon season.
Enjoy a variety of chicken soups from across the globe with these recipes, to cuddle up this winter season.