Experts around the world recommend us to have eggs for breakfast. But have you ever wondered why? It is because of its rich nutrient-profile. Eggs are loaded with protein and energy, making them an excellent food to start the day with. Besides, it is easy to make and make for a wholesome meal. And the best part is, you can go creative with eggs - it gives us enough room to experiment. Boiled eggs, omellete, egg sandwich and more - options are many and we are left spoilt for choices. French toast is another popular way to enjoy eggs. Breads dipped in eggs and fried in butter/oil - French Toast spells indulgence. As per legends, the history of French toast goes back to the 1st century CE; its mention has been found in a Latin collection of recipes. Then, French toast was only eaten in its sweet version. It is said, the savoury French was invented years later.


Why is it called French Toast?
Due to the name of this egg-based dish, many people believe that it was the French who created it. As per food experts, the name of the dish is a grammatical mistake made by the man who popularized French toast. Legend has it that a man named Joseph French, in an attempt to name it "French's Toast", ended up serving it as French toast. Fascinating story, right?
Ever since then, French toast has had many names, it has been called "Bombay toast". "Dim Pauruti", "eggy bread", "poor knights"(of Windsor)", gypsy toast and many more!


Considering the popularity, we handpicked some French toast recipes that you can try for unique and delicious breakfast every morning. The best part is, each of these dishes are uncomplicated and easy to make.


5 Delicious French Toast Recipes:
Classic French Toast
Sometimes it is better to enjoy the classic rather than trying something new. This is the original recipe of French toast that has been enjoyed by the world for years now. Drizzle some honey or maple syrup on the top and enjoy. Click here for recipe.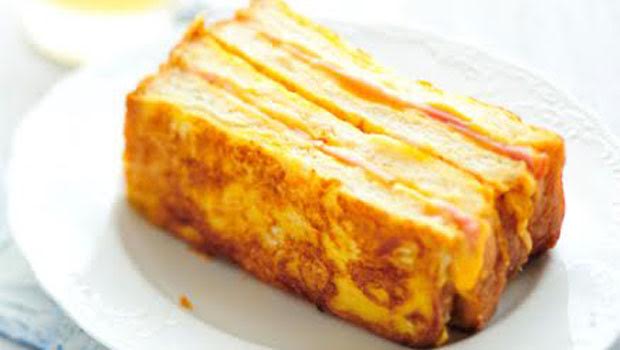 Masala Cheese French Toast
This one is for all the cheese lovers out there. Eat this savoury cheese toast whenever you want a masaledaar kick in your breakfast. This recipe will give you cheese goodness in each bite. Click here for recipe.


Banana Foster French Toast
If you are a person who craves dessert for breakfast, then this banana foster French toast recipe is just for you. This recipe will give you the goodness of a healthy breakfast along with a sweet flavour of bananas and hazelnut. Click here for recipe.


Dim Pauruti
This Bengali French toast is a very common breakfast in Bengali households. Its preparation is unlike the preparation of the classic French toast that is sweet as this is savoury and doesn't require milk. The Dim Pauruti will give you an authentic desi flavour that will remind you of home. Click here for recipe.


British-Style French Toast:
Also called "Poor Knights Of Windsor", this French toast recipe is an English breakfast staple. This recipe creates a decadent breakfast that is not only yummy but also fulfilling to the core. Click here for this is a sweet recipe.


Try out these recipes and let us know how you liked them!