Food on Wheels: An Initiative that Promotes Food Safety with Women Empowerment
PTI | Updated: July 13, 2017 14:24 IST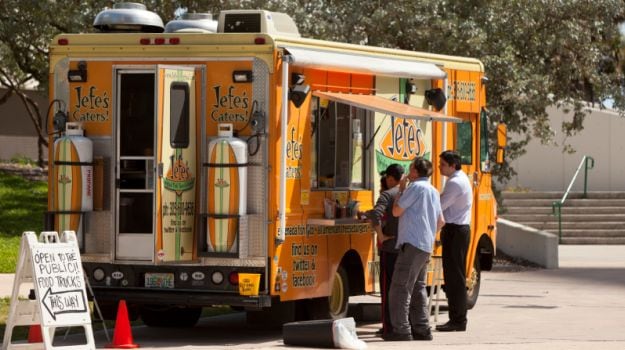 Streets in major cities of Kerala will soon be dotted with 'food trucks', providing healthy, hygienic and delicious dishes, thanks to 'Food on Wheels', an innovative initiative drawn up by Gender Park, a state-owned autonomous institution.

After the success of its acclaimed 'She-Taxi' project, the Gender Park, under the Department of Social Justice, is now set to launch the 'Food on Wheels' programme, which is envisaged to achieve food safety along with women empowerment. Under the initiative, around 2500 women entrepreneurs will serve high quality food at cheap rates through mobile food units, which will be stationed nearby schools, colleges and government offices, Gender Park officials said.

"The initiative is set to be driven, literally and figuratively, by women entrepreneurs and will also see a healthy participation from men," they said. "The Gender Park will be the facilitator for the implementation of the Food on Wheels programme. It hopes to increase the number of women entrepreneurs in Kerala by designing an initiative that caters to the lack of hygienic drinking water and food options," Gender Park CEO Dr PTM Sunish told PTI.
Like in the She-Taxi project, the Park would create a total business ecosystem for women entrepreneurs to run mobile food units under the Food on Wheels also, he said. The programme also extends the benefit of receiving loans at nominal interest rates to interested women, he said. Besides the day time mobile food units, the eateries, run primarily by women, will line up along the road side to serve tasty food to late diners under the 'Night Eatery Street' (NES) scheme of the Food On Wheels programme. This will be launched in select locations.

Sunish said the 'Night Eatery Street' envisages to serve hygiene, less oily, fresh, mildly flavored foods during night times to the accompaniment of music, magic and cultural programmes. "The food trucks that are a part of the "Food on Wheels" will function in selected locations from 7 pm to 2 am during which the street will be closed to vehicular traffic. The night eatery street will also include musical nights and cultural programmes by eminent and budding performers and artistes," he said. By 3 am, the street will be cleaned and opened to traffic, the official said.

"The pilot project of NES will be launched in the state capital (Thiruvanathapuram) and will see 'Manaveeyam Veedhi Road' in the heart of the city metamorphose into a space where food and music will be made available," he said. These food units will also be used as locations that bridge the gap in receiving classified information to general public where details on the sale of second hand items, real estate information and so on can be accessed.

The same would be implemented through various government and semi-government organisations, he said. The state government has sanctioned the project at Thiruvananthapuram, Kozhikode and Ernakulum in the initial
phase, the official added. PTI LGK BN DBS