Global Food Chain Wendy's Introduces the 'Ultimate Paneer' Burger
PTI | Updated: May 13, 2015 12:05 IST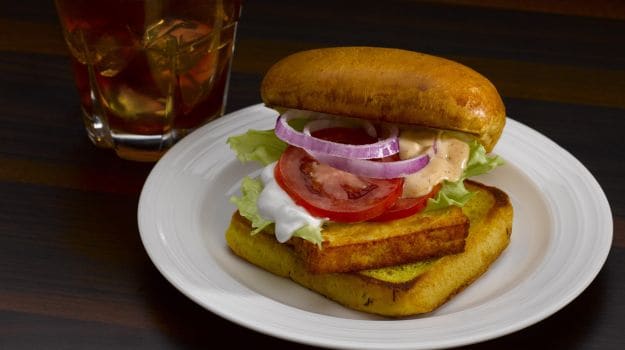 A grilled juicy chicken patty topped with bacon strips, doused in opulent cheese with a delectable dabbing of barbecue sauce and mayonnaise – works almost like a magnet for foodies. And this description fits the 'Baconator', made iconic by Wendy's, one of America's leading global burger chains, which recently made its India debut with an outlet in Gurgaon.

To cater to the Indian palate, the chain has tweaked its menu to add in desi flavour such as the introduction of spicy aloo crunch, paneer salsa, and paneer pesto salad to name a few. They are also using locally sourced ingredients such as the ghost chillies, one of the hottest chillies in the world that is sourced from Nagaland. Variety is also the key – there are whole, spicy, skinned baby potatoes instead of the regular mashed potato patty.

"This burger can turn a carnivore into a veggie lover and you won't even complain. This is a must-have!" writes a food blogger.

"It is simple, yet delicious. This one comes without any cheese but it doesn't even matter. Yes, it's that good," says another food blogger. Paneer or cottage cheese, which never fails to impress the north Indian taste¬buds is also a key offering on the menu. The "Ultimate Paneer" from Wendy's has a thick slice of flash-fried paneer dabbed in spicy relish sauce. An evident aversion from existing burger joints is the availability of pork and bacon on the menu.

Wendy's has been globally renowned for its beef burgers, but "owing to the recent ban on the red meat in several Indian states, the brand has chosen to stay away from any negative controversies," said the spokesperson of the burger chain.