The gut or the digestive tract is an organ that has come to the limelight, all thanks to increasing research that revealed its multifarious roles. A healthy gut or digestive tract, which begins from the mouth and ends at the anus, has been tied to not just physiological health, but also psychological health. The gut has also been linked with improved brain function, improved cognition, better mood and even better weight maintenance. The modern lifestyle, including over-consumption of refined foods and sugar and salt-rich foods may mess with the health of the gut, leading to a plethora of problems. This may result from increased inflammation in the gut, all thanks to an unhealthy diet. This is why health experts have lately been stressing on the importance of focusing on the health of this key organ.


Celebrity nutritionist Rashi Chowdhary regularly addresses some key issues and frequently asked questions related to health and nutrition on her Instagram page. She recently touched upon the topic of gut health, doling out important diet tips for improving it, as well as recommending foods to add to your diet for gut health. Talking about the importance of maintaining gut health, she said in her Instagram post that it affects immunity, mental health, prevent or cause diseases and also regulates weight. She further said, "Our gut has been persistently exposed to toxins like pesticides, hormones, genetically modified foods, medicines, psychological stress which weakens the gut. We need to focus on strengthening the gut and cooling down the inflammation." (sic)


Also Read: Everyone Needs To Read Celeb Nutritionist Rashi Chowdhary's Advice On Cheat Meals
Here are the 4 diet tips that Rashi Chowdhary gave for reducing inflammation in the gut:
1. Ditch Refined Oils
Chowdhary said, "Vegetable refined oils get oxidized easily which affects your body cells, damage DNA, increases inflammation thereby harming the gut and increasing the risk to heart diseases." She instead recommended using 'cleaner' options like organic ghee or coconut oil in meals.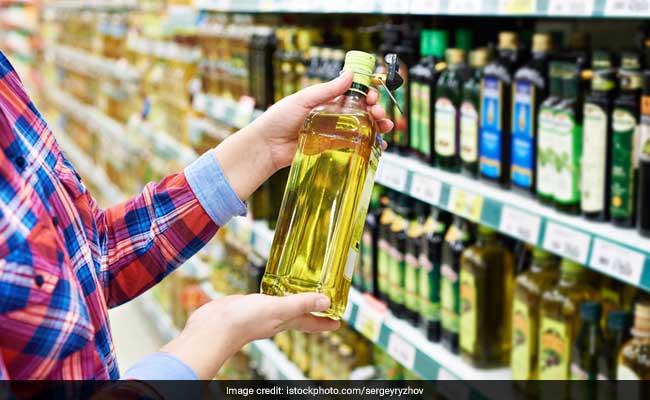 Gut Health: Go refined oil-free, says Rashi Chowdhary
2. Go Gluten-Free
Gluten is a protein found in several food grains and it has been blamed for increasing inflammation in the body. Making a case for gluten-free grains, Chowdhary said, "Eliminating gluten from diet will help the gut heal and enable better absorption of nutrients. Rice, sweet potatoes, fruits can be cleaner substitutes for carbs."
3. Opt For Dairy-Free Drinks
The clamour around dairy-free milks and vegan milk alternatives has been growing lately. Rashi Chowdhary says, "Dairy raises blood sugars and insulin levels, making you gain weight, cause other health concerns like acne, PCOS and central obesity. Dairy leaves behind acidic residue in the gut which gives you discomfort." She instead recommended almond or coconut milk, which she said are free from hormones.


Also Read: Weight Loss: Celeb Nutritionist Rashi Chowdhary Shares Low-Cal Green Alkaline Juice Recipe
4. Chuck Refined Sugar
Added sugar in food and drinks has been blamed for a number of chronic ailments including obesity and high blood pressure. Chowdhary said, "Refined table sugar has no essential nutrients and contributes to insulin resistance, cravings, inflammation, ageing, and bad gut bacteria. Raw, unrefined honey and manuka honey have a lot of vitamins, mineral and enzymes."


Following a healthy lifestyle may be hard at first, but once you get used to the small and big, healthy modifications in your diet, you may find it easier to adapt with time. However, one single thing doesn't work for everyone and you may want to consult your nutritionist for a customised diet plan to tackle chronic inflammation.

(This content including advice provides generic information only. It is in no way a substitute for qualified medical opinion. Always consult a specialist or your own doctor for more information. NDTV does not claim responsibility for this information.)