The friendship day is almost here. Several million poets and authors around the world across centuries have tried to grapple with the peculiar bond of friendship. No matter how annoying or clumsy they are, there's something about a friend that makes you so forgiving at the end of it all. Someone has rightly said that friends are family you choose. They are your constant support system. From your happiest moments to your darkest times, they have stood by you like a steady rock. They know you for exactly who you are, the only ones who will always give an honest opinion no matter what. They are a huge part of all your decisions and adventures – most of all the ones involving food. All those times when you wasted your money on tasteless milkshakes, bland fries or over-spicy cutlets, you have had your BFF by your side finishing the plate with you (while leaving no opportunity to take a dig at your choice).


This friendship day, we have rounded up 5 foods that must have been a significant part of your bond at some point in life:


1. Chai/Coffee
Sure, a cup of piping hot tea or coffee is a delight anytime of the day. But, nothing can match the priceless moments you have shared with your BFF over a just a cup of tea or coffee. So, if you want to relive those chai/coffee moments with your BFF on this friendship day but cannot go out, then don't worries. You can recreate those moments at your home. All you need is a kettle, some tea/coffee and an equally lazy friend and you are sorted for the day! The endless chatter over a cup of hot chai is surely a match made in heaven just like you and your best friend, wouldn't you agree?


(Also Read:Types of Tea: The Best Way to Have Chai)
Happy Friendship Day:a cup of piping hot tea or coffee is a delight anytime of the day


2. Chowmein


Remember all those times when you and your bunch of friends stopped by humble Chinese vans and downed a whole plate of greasy chowmein tossed in spicy sauces and condiments, in less than 5 minutes? So what if it was an achievement only your friend patted your back for, it deserves every bit of that special place in your heart, right? This filling, decadent and so reasonable desi version of chowmein has always been one of the most preferred picks from the menu. This friendship day, treat your foodie BFF with a sumptuous plate of chowmein.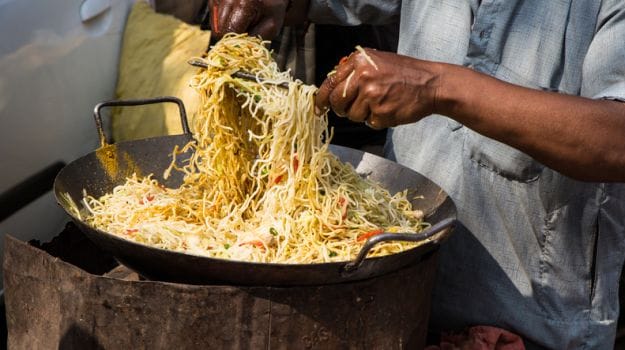 3. Momos


These Tibetan dumplings have taken the food world by storm and we cannot be more thankful. One of the best qualities about momos is that they are so shareable. You would hardly see any group of friends squabbling near a plate of piping hot momos. No wonder it has become go-to food for all students and office-going youth who seem to have found their ideal evening snack in these dumplings. Filled with delicious meat/veggies teamed with electric chilli chutney, momos are an instant moodlifter. This friendship day, instead of heading out to a local vendor make them at home with this recipe.


(Also Read:7 Best Places to Eat Tandoori Momos in Delhi)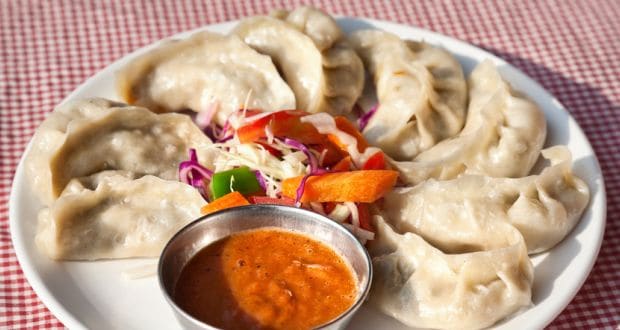 4. Pizza


We have to credit our friends for their unique ability to make pizza as a part of anything good, bad or ugly that is happening in your life. Poor marks, bad breakup, promotion at office are not just events in your life but reasons enough to call in a pizza and cheer you up! This friendship day make one at home with this delicious recipe; you can indulge your friends in the process too.


(Also Read:Eating A Pizza: These Secret Hacks Will Make Your Pizzas Taste A Lot Better!)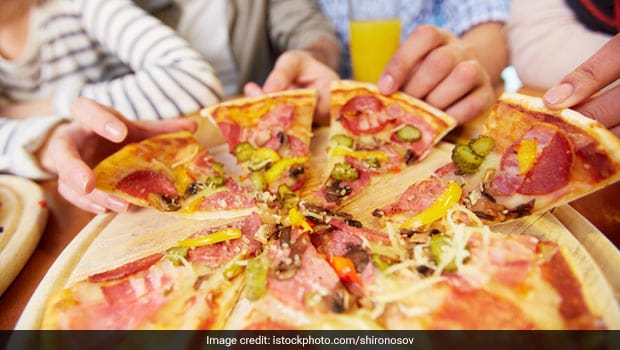 Happy Friendship Day: Pizzas are an important part of freindships


5. Popcorn


What would your movie marathons, binge watching sessions and game nights would be without a tub of crunchy popcorns and friends to share it with. So, how about having your friends over for a movie on this friendship day? Here are some of our best popcorn recipes you can try out at home to treat your friends.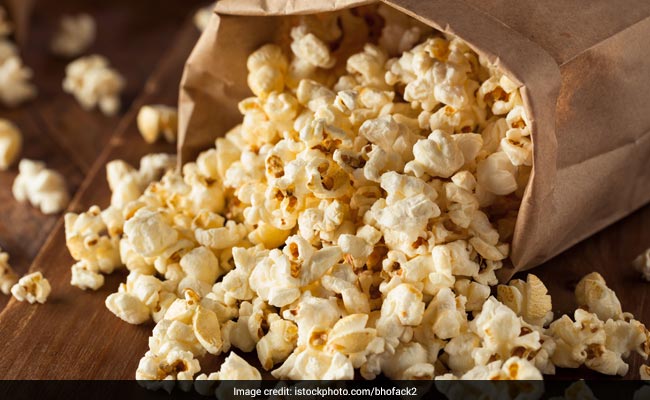 Have we missed out on your BFF's and your favourite food? Do write to us in the comments section below. Happy Friendship Day everyone!
About Sushmita SenguptaSharing a strong penchant for food, Sushmita loves all things good, cheesy and greasy. Her other favourite pastime activities other than discussing food includes, reading, watching movies and binge-watching TV shows.