Crisp, orange and coiled,
jalebi
and its unique shape has mesmerised us all at some point in life. Several poets and writers have used
jalebi
for a variety of their poetic references and metaphors. Not many sweetmeats around the world have had a fortune of being such a phenomenon. The way it is doled out in the hot oil, using a muslin cloth, fried and carefully transferred in the sugar syrup - it wouldn't be wrong to say that the process of making
jalebis
is no less drool-worthy than the final product on your plate. You can have
jalebis
alone, or with a
samosa
, but best paired with a generous dollop of creamy
rabdi.
A glass of
milk
with crunchy hot
jalebis
is favourite breakfast meal in several Indian towns like Haridwar and Indore. But, did you know your favourite sugary sweetmeat that you see across all
halwai ki dukan
in your neighbourhood is not Indian but a West Asian or a Persian import?! Yes, you heard us!
Jalebi
did not originate in India, but is a version of west Asian "Zolabiya" or "Zalabiya." In Iran, Zalabiya was a festive treat, which was enjoyed by everybody, especially during the
iftaar
gatherings of Ramzaan. In 13th century, noted writer Muhammad bin Hasan al-Baghdadi, collected all the dishes of the time and featured them in his cookbook, '
Kitab al-Tabeekh',
where
Zalabiya
was mentioned for the very first time.(Also Read:
Old Famous Jalebi Wala: Chandni Chowk's Must-Visit Shop for Every Jalebi Lover​
)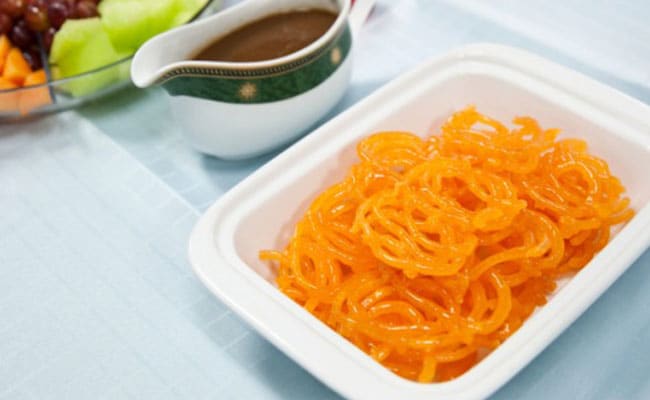 With the onslaught of Turkish and Persian traders and artisans on the Indian shores in the medieval times, Zalabiya was introduced to Indian cooking and became an integral part of Indian cuisine. The sweetmeat began to be known as
Jalebi
, a local pronunciation of
Zaalabia.
By 15th century, J
alebi
became a mainstay in festive occasions, weddings and even temple food. Priyamkarnrpakatha, a famous Jain scripture penned by Jain author Jinasura, composed around 1450 CE, mentions how
jalebi
was relished in gatherings of rich merchants.
In 16th century,
jalebi
too found is coveted mention in '
Bhojana Kutuhala'
- one of the subcontinents first books of recipes and food science written by Raghunath. The recipe that was mentioned in the book is still practised to prepare
jalebi
now.
Gunyagunabodhini,
another Sanskrit work dating before 1600 CE, lists the ingredients and recipe of the dish, which are somewhat identical to the ones used to prepare
jalebis
today. (Also Read:
6 Features of Jangiri that Make it Different from Jalebi​
)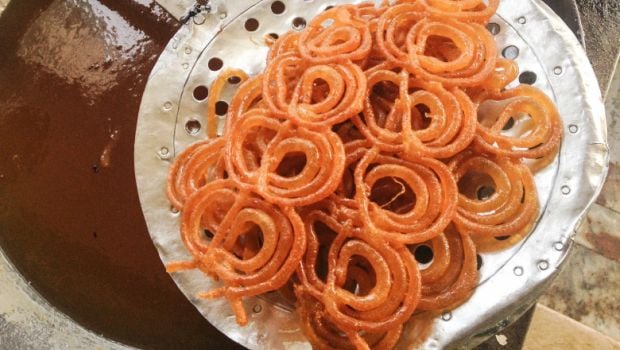 Preparing j
alebis
is no mean feat. The batter of
maida
,
saffron
, and
cardamom
is whisked well until a ribbon-y consistency. It is then transferred into a muslin cloth with a small pierced hole in the centre. The muslin cloth filled with the batter is squeezed with adequate pressure from top to make concentric circles from inside to out. The
jalebis
are then fried golden-brown, and transferred to the sugar syrup, which sometimes may also contain hints of saffron (for the perfect orange hue). Once the
jalebis
soak the sugar syrup well, they are taken out to serve. Here's a delicious recipe Kesari Jalebi by Chef Niru Gupta that you can try at home. Let us know how it worked out in the comments section.
About Sushmita SenguptaSharing a strong penchant for food, Sushmita loves all things good, cheesy and greasy. Her other favourite pastime activities other than discussing food includes, reading, watching movies and binge-watching TV shows.