This jalebi shop in Old Delhi, aptly named, 'Old Famous Jalebi Wala', has been around since 1884; having been in operation for the past four generations of the family now. This Chandni Chowk-based shop is enormously famous for the piping hot, thick and juicy, freshly made jalebis that they offer. Their USP is that they use desi khandsari sugar for making the syrup instead of regular sugar, and the jalebis are prepared using desi ghee, cooked over coal-fire. The view of the jalebis being made is a visual delight as it is done live in front of your eyes in the small shop at the corner of Dariba Kalan Road.
The sweet maker takes the cloth bag filled with the batter and artistically squeezes it in circular loops into the boiling hot desi ghee for deep frying. Sooner you'll witness the mushy, white coloured swirls transmuting into crispy, golden-coloured jalebis, which are then immersed in rich sugary syrup for a few minutes. This syrup is what that makes the jalebis lusciously delectable; which is a mixture of sugar, flavouring spices and other hidden ingredients. Now, imagine as you take a bite of your hot jalebi, the crisp surface breaks open into your mouth to release divine sweetness, and the taste lingers in your mouth to tantalise your taste buds even after hours of eating it. Isn't this drool worthy?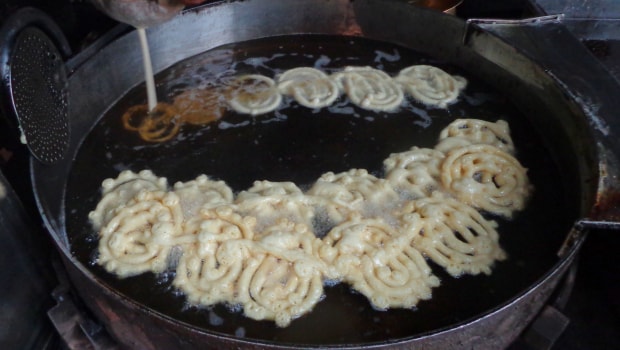 The jalebi shop was established by Late Sh. Lala Nem Chand Jain in the year 1884. He was a native of Agra's Hari Ki Garhi village. He migrated to Delhi with just INR 2 in his pocket that he got as a dowry in his marriage and opened a shop with that money. He experimented with many recipes before finally making and selling the jalebisthat have such a fan following now. It is his secret recipe that is followed till date.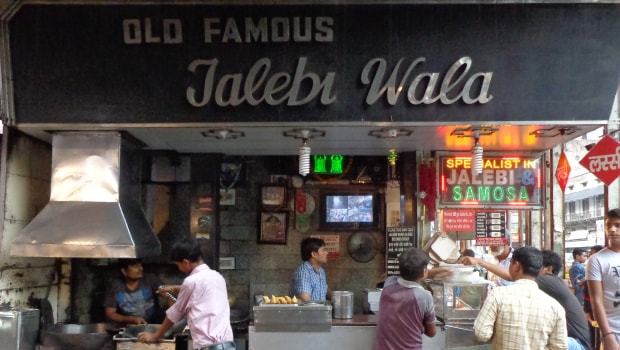 "My grandfather, Lala Gyan Chand Jain has also spent significant years of his life serving in this shop. Now my father, Kailash Jain (65) and I, work in this shop, taking forward our forefather's rich legacy," shares Abhishek Jain, aged 38.
This shop has been around for 133 years now and become a food institution. The owners proudly affirm that no one across India can make jalebis as toothsome as theirs. "The cleanliness of the shop is of paramount importance to us and our biggest responsibility is to maintain the same taste and the quality," says Abhishek. These jalebis are also famous in countries like U.S.A., U.K., Australia, Canada, Germany and Pakistan. Over the years they have also served various prominent personalities like Raj Kapoor, Sanjay Gandhi and Chaudhary Charan Singh, to name a few.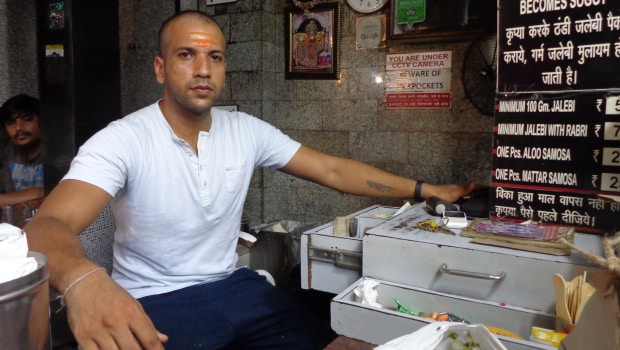 Abhishek shares, "Once Atal Bihari Vajpayee, when he used to be the Prime Minister, called us to his residence to serve our jalebis. Pandit Jawahar Lal Nehru, Rajiv Gandhi and H.P. Deve Gowda, all these former Prime Ministers were also extremely fond of our jalebis."
The menu comprises only five items - Jalebi, Rabri, Aloo Samosa, Matar Samosa and Lassi. The jalebis that are served here are bigger in size and topped with lip-smacking rabri. The prices have also increased with time. Now they sell 1 kg of jalebis for INR 500, but these jalebis are worth spending a little extra money on.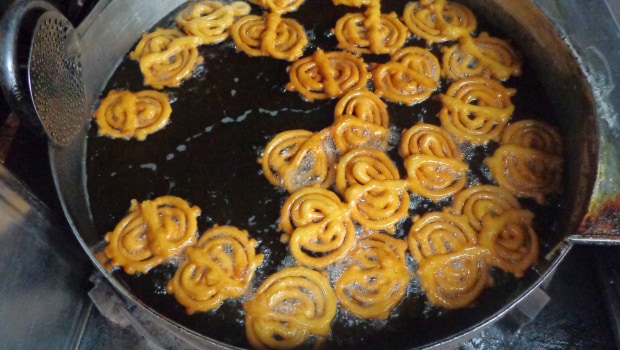 Today, if you just take the name of this shop in among food lovers in the city, it'll be enough to make them crave for the jalebis. This shop isn't famous just because it is very old but because of the fact that they serve some really deliciousjalebis. This shop is a must try for those with a sweet tooth!
Where: Shop No. 1795, Dariba Kalan Road, Dariba Corner, Opposite to Central Baptist Church, Chandni chowk, New Delhi
Timings: 8 AM to 10 PM
Cost: INR 500 per kg
Tel: 011 2325 6973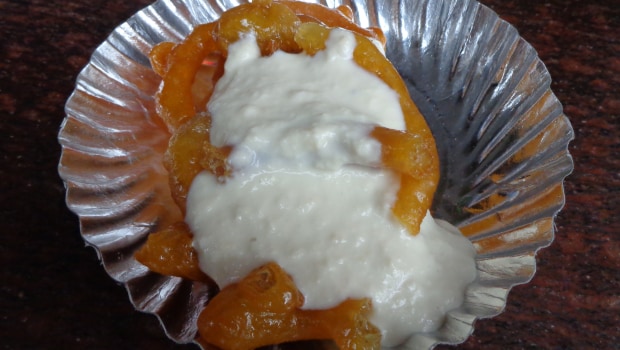 Jalebi with Rabdi; Photo Credit: Pallav PandeyDisclaimer:
The opinions expressed within this article are the personal opinions of the author. NDTV is not responsible for the accuracy, completeness, suitability, or validity of any information on this article. All information is provided on an as-is basis. The information, facts or opinions appearing in the article do not reflect the views of NDTV and NDTV does not assume any responsibility or liability for the same.