In our fierce battle with Coronavirus pandemic, one thing is clear - we have to strengthen our immunity and also maintain it. Common infections like cold and cough can let our guards down and we all are trying our best to not fall prey to seasonal flus. There is so much information on how to do it but there's nothing better than home remedies to help us stay healthy, naturally. Again, there are thousands of kadhas, herbal teas etc. that promise to keep flu at bay. Just pick one of them and add it to your daily routine. If you still haven't found a perfect home remedy, you can't say no to this ginger honey pepper lemon water.


This 4-ingredient immunity-boosting drink is quick and easy to make and will sit well with your taste buds too. It is also a good option for kids who will not submit to drinking those bitter and strong concoctions you have been trying to feed them.


Ginger (adrak), honey (shehad), black peppercorns (kali mirch) and lemon (nimbu) - all these foods are highly effective in dealing with the pestering heath issues like fever, cold and cough. Combining these ingredients will give you a drink replete with antibacterial, anti-inflammatory and antioxidant properties that are known to provide relief from bacterial infections, improve immunity plus strengthen the digestion system.
When you get all these benefits in one easy-to-make drink, there's no reason to not try it. Here's the procedure you have to follow to make this effective immunity-boosting drink.


(Also Read: 5 Magical Home Remedies For Cold You Probably Haven't Tried Yet)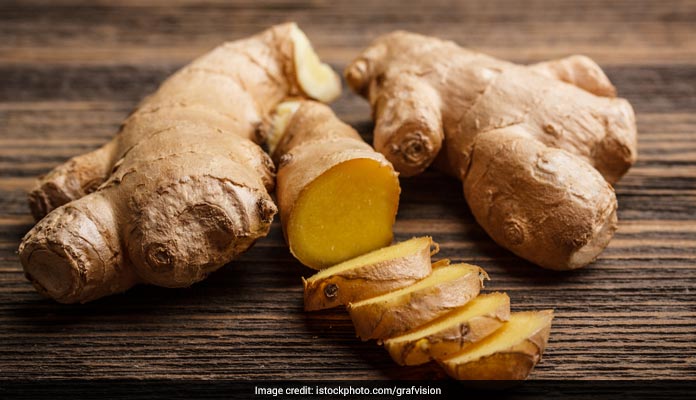 How To Make Ginger Honey Pepper Lemon Water For Flu And Immunity:
Ingredients:


Half tbsp. black peppercorns


1 tbs grated ginger


1 tbsp honey


1 lemon


2 glasses of water


Method:


Step 1- Crush black peppercorns thoroughly and mix with grated ginger. Pour honey and mix well.


Step 2- Boil water and pour in glasses.


Step 3 - Add 1 tbsp of the spice-honey mixture to one glass of water. Add juice of half a lemon to each glass and mix well. Drink warm.


Make sure to have ginger-honey-pepper-lemon water every day during seasonal changes or when you are feeling under the weather. The drink provides instant relief for sore throat and runny nose.

About Neha GroverLove for reading roused her writing instincts. Neha is guilty of having a deep-set fixation with anything caffeinated. When she is not pouring out her nest of thoughts onto the screen, you can see her reading while sipping on coffee.